Including the stuff that didn't. So that you have the option of shopping for the same, or a similar look.
Crimson is the signature colour of the house of Valentino.
Pierpaolo Piccioli paid homage to the maison by using this bold shade of red to fashion A-line, over-theknee dresses.
Lancome Blush Subtil in Sheer Amourose, $60.
Rockstud leather sneakers, $1,190.
Patent leather slingbacks,  $1,190.
Giorgio Armani Beauty Color Sketcher in Sepia, $55.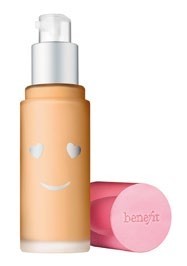 Benefit Hello Happy Flawless Brightening Liquid Foundation in #03, $52.
Vsling S leather shoulder bag, $3,440.
Spike Up leather shoulder bag, $6,700.
Chanel Multi-effect Quadra Eyeshadow in Blurry Grey, $94.
Estee Lauder Pure Color Envy Color Replenish Lip Balm, $48.