Let your personality sparkle this festive season with PANDORA's Winter and Christmas collection.
Let your personality sparkle this festive season with PANDORA's Winter and Christmas collection.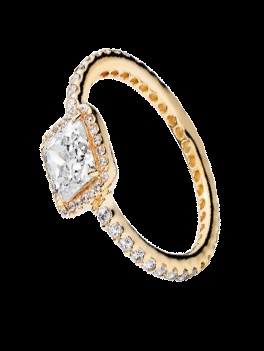 Personalising a piece of jewellery doesn't mean you have to go to a private jeweller for a pricey customised design. With the endless possibilities offered by Danish brand PANDORA, creating a unique set of jewels for yourself or a loved one is fun, effortless, convenient and affordable.
Renowned for its charm bracelets that have been warmly embraced by a legion of famous women the likes of Kate Middleton, Taylor Swift, Kirsten Dunst and Maisie Williams, PANDORA was founded by goldsmith Per Enevoldsen and his wife Winnie, who have been in the jewellery trade for decades. They opened their first store in Copenhagen back in 1982, with the singular vision of offering women limitless opportunities for personal expression through a universe of high quality and contemporary hand-finished jewellery at attractive prices.
Hitting the jackpot with its wildly popular and endearing charm bracelet concept, introduced in 2000, customers can mix and match charm designs on their preferred sterling silver, 14k gold, leather or textile bracelet. PANDORA would then quickly expand to the rest of the world, with an impressive presence in 100 countries on six continents today.
After many years of travelling to Thailand to commission and source for handcrafted pieces, PANDORA's founders opened a large manufacturing facility in the jewellery quarter of Bangkok in 2005. By 2010, they had set up three more production facilities in the same area, allowing the brand to deliver even more trendy and captivating jewels at the fine quality it's lauded for.
Outdoing themselves from season to season with exciting creations are PANDORA's in-house designers, who constantly take inspiration from a myriad of sources that span across art and fashion to architecture and the natural world. Each piece is also lovingly made and hand-finished by a team of about 12,000 skilled craftsmen who use traditional goldsmith techniques to mesmerising effect. The stones, for example, are hand-set with the same methods employed by diamond setters.
Part of PANDORA's success also comes from harnessing the creativity of its customers—they can express their individuality, mood and personal style by deciding exactly how they want their jewels to look like. And on top of charms and bracelets, PANDORA also offers several stunning collections of necklaces, rings and earrings.
The latest year-end collections are perfect examples of PANDORA's ingenuity and extraordinary workmanship. The Winter Collection brings to life the frosty, cosmic beauty of a wintry landscape with ice-like patterns, cool hues, gemstone clusters and amazing constellations.
The hand-finished Patterns of Frost series showcases a minimalist aesthetic and crystallised silhouettes in white and blue, as featured in a statement ring, pendant and stud earrings made of sterling silver. Evoking the ethereal enchantment of a starry galaxy is the Celestial Tales range, which flaunts sparkling clear cubic zirconia stones criss-crossing on sterling silver like the trails of shooting stars. The glowing allure of pearls is captured in the vintage-inspired Shining Sentiments range, through white freshwater cultured pearls, glittering stones and sterling silver. For an equally classic selection, look to the 14k gold Timeless Elegance Danube-cut cubic zirconia ring that will add a touch of timeless allure to any outfit.
Not forgetting the very merry icons of Noël, PANDORA's Christmas Collection also presents a whimsical and joyful array of silver charms, ranging from those that resemble decorative Christmas tree ornaments to adorable characters including Santa, the snowman, the gingerbread man, and even a grinning kitten.
Deepening the magic of this season are the Christmas Wonder Petites, a set of three mini charms that can be added to the newly introduced Memories Floating Locket necklace. A newly launched limited-edition Moments silver bangle with a unique snowflake clasp gives a finishing touch to not just this collection, but also your festive wardrobe.
From top: Timeless Elegance ring, $649. Model wearing Elegant Beauty jewellery set, $279; April Droplet ring, $89; Elegant Beauty ring, $149; Poetic Droplet ring, $99; Poetic Droplets ring, $89. Model wearing Patterns of Frost earrings, $149. Moonlight Blue Radiant Hearts charm, $129. Red Shimmering Gift charm, $149