Chloë Grace Moretz teams up with Jimmy Choo to showcase the brand's newest collection.
Chloë Grace Moretz teams up with Jimmy Choo to showcase the brand's newest collection.
Chloë Grace Moretz belongs to a cast of young Hollywood actresses the fashion world can't seem to get enough of. Since she blazed onto the silver screen more than 10 years ago, Moretz has made the successful crossover from film to fashion— thanks to her precocious talent, plus a mature outlook that belies her youthful demeanour. Her latest collaboration with Jimmy Choo showcases her charm to full effect. Set against the eclectic backdrop of the Parker hotel, an iconic locale in Palm Springs, the series of images not only captures Moretz's girlish allure, but also emphasises the ageless elegance that has come to define Jimmy Choo's designs. In this exclusive interview, the 21-year-old talks empowerment and taking charge of her career.
You've worn Jimmy Choo countless times on the red carpet. Do you have a specific design you've loved in particular?
That's easy! When I was at Sundance, the perfect shoes for me were my gold Jimmy Choo boots. I even wore them to the Women's March in falling snow; they made me feel like Wonder Woman. After the rally, I was able to wear the same boots with my The Vampire's Wife [a clothing label founded by ex-model Susie Cave] dress for the after-party to the premiere. Perfectly versatile!
2018 looks to be yet another stellar year for you, with five films slated for release. What is the secret behind your evolution from a child to an adult actress? And where does your drive comes from?
There's not much that I would call a secret, honestly. Over the years, it's always been about focusing on what is most important to me emotionally to depict on screen, as well as surrounding myself with my family and people who have my best interest in mind. My drive, I would say, comes from my deep love of acting and film-making in general. I've always wanted to be the best that I can be at my craft because I truly respect the medium.
In your 15-year career, you have managed to play strong, progressive female characters in an industry known for typecasting young women a certain way. Where does that attitude come from?
Growing up, I was raised by a single mother and my four brothers. From the get-go, I was bound to have a strong opinion of who I wanted to be in this world, which translated to who I am in this industry. Whether I wanted to be the heroine of my own story or the damsel in distress, it was never a question for me. I have always wanted to be the one taking charge instead of riding shotgun. The diversity of the different roles in my career really came from my wanting to try all genres, and auditioning at a young age for different types of roles, instead of just telling myself I was good at one style and sticking to that.
What does empowerment mean to you?
I think empowerment is too complex to explain with just a few words or examples. I have found that always vocalising my opinion, while simultaneously listening, comprehending and learning from others' opinions, has gotten me farther than just having one stance. It's helpful to have progressive debates on subjects; there are so many ways to empower yourself and others around you.
How easy has it been to find female mentors?
From the time I was a kid in this industry, I've been incredibly lucky to have always worked with supportive women in front of and behind the camera. They taught me, as did my brothers and my mother, that we are stronger together. Supporting each other will get us further than being so fiercely competitive that you alienate not only others around you, but yourself as well.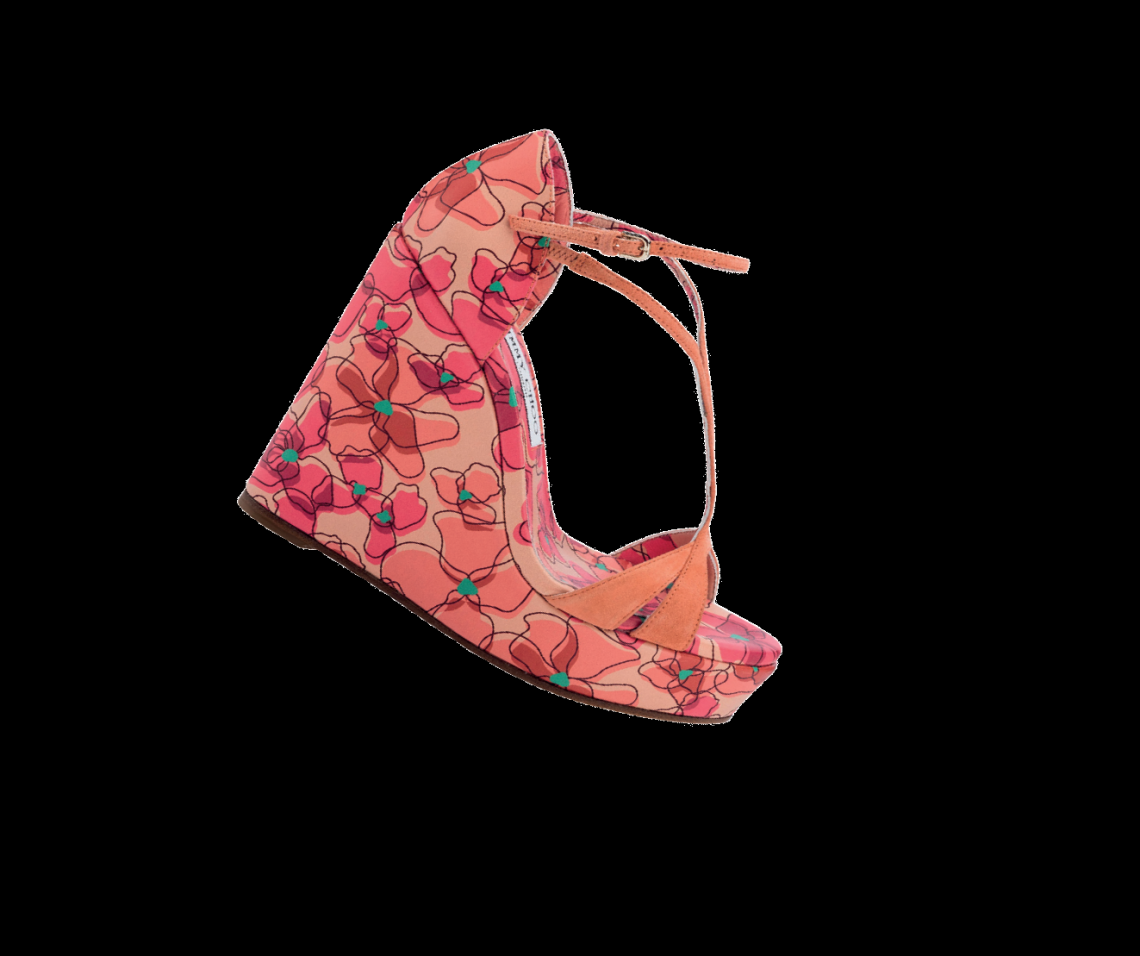 From top: Chloë Grace Moretz photographed by David Slijper. Sandal; pump, Jimmy Choo