Think outside the box when it comes to clean lines and look to doubling up on trends.
#1
Zip it! Do a tough leather jacket over a snappy, sporty crop 
#2 GAME ON!
ANIMAL CROSSING RELEASES ON NINTENDO SWITCH
Fans of Animal Crossing and Nintendo Switch, rejoice! Animal Crossing is finally making its Nintendo Switch debut. The upcoming game, known as Animal Crossing: New Horizons will be taking place in a deserted island instead of the usual rural village where players have to move into, but the objective remains the same — building a new home and island from scratch. Animal Crossing: New Horizons is releasing March 20 worldwide.
"Logo designer level: Beginner"
PS5 ANNOUNCED
Sony revealed the Playstation 5 logo at CES 2020 and the Internet flooded with memes criticising the lack of design update. We guess it's fine to leave out frivolities, but aren't we all just hungry for more nowadays? What's more, releases are rumoured to be delayed due to the Coronavirus outbreak in Feb.
" SUNNYDAYS Phone Sling, $29.90, Taizjo"
#3 SLING IT!
If you're always forgetting your phone, or just need a cool new way to carry your must-have gadget with you, Taizjo's phone sling is the accessory that will get you out of a bind. Worn like a crossbody bag, Taizjo's phone sling comes in 11 colourways to suit your personal style and are made available for iPhone 7 onwards, as well for Samsung Galaxy S8 and S9. If you're one clumsy person, don't worry as these cases come with impactprotection and are made of scratchresistant TPU. Also, all materials used are 100% recyclable! They're also the perfect companion for nights out. The transparent case with card slots is all you need to carry some cash / cards and your phone. Order them online at www.taizjo.com.
SUNSET Phone Sling, $34.90, Taizjo
You won't forget your phone again!
"Reese Blutstein (@double3xposure), one-half of a twin power-duo is a natural at styling"
#4 DRAWING ATTENTION
Whether it's in the form of a bucket bag or pouch, drawstring bags are making a comeback. Get these QTs for the weekend or nights out.
Bag, £26 (approx. $47), Skinnydip from ASOS
Bag, $24, Rya Boutique from Pomelo 
Bag, USD1,608 (approx. $2233), Prada from Farfetch
Fashion blogger Nün (@heyitsnun) shows how it's done 
"Are your tickets booked for April 10-12 and April 17-19 yet?"
#5 COACHELLA RETURNS!
Get ready — it's Coachella! The two weekends in sunny California will be filled with yet another mind-blowing line-up. We have our eyes on Travis Scott, Frank Ocean, Lana Del Rey and Big Bang; who do you want to see in action?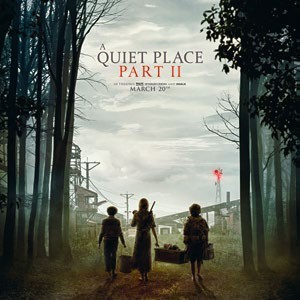 #6 GRAB YOUR POPCORN
Friends? Check. Snacks and tickets? Check and check. If there's one thing we're never short of, it's great movies.
A QUIETPLACE PART II
After the death of Lee Abbott, the rest of the family continue their silent fight for survival in the outside world. A Quiet Place Part II comes out March 18.
NO TIME TO DIE
He may be out of active service, but Bond is back. In No Time To Die, we see Lashana Lynch as Nomi, a new 00 agent that gives Bond a run for his money. Psst, they even have Billie Eilish singing the title soundtrack — need we convince you more? Catch No Time To Die on April 9.
"Statement crowns by Loschy for the #queen that you are"
# 7 HOTLINE BLING
Who doesn't love totally Instagrammable, one-of-a-kind handmade pieces that are guaranteed to turn heads? These trendy online accessories stores will be sure to deliver all of that, and more.
Flower is power, so wear it proud
"We're catching Sailor Moon vibes with this!"
LOSCHY
If there's one statement piece to rule them all, it's certainly the symbol of royalty: crowns! Designed by Melissa Loschy (@loschydesigns), these to-die-for showstoppers are every bride's dream. Even if you're not walking down the aisle anytime soon, pick one up as a collector's item. Every queen deserves one.
"CleanseBot, $138, available at Indiegogo"
#8 ALL THE ESSENTIALS
From period pain relief to travelling musthaves, these are some of the upgrades in tech we never knew we needed.
BYE BYE BACTERIA!
Are you the type to bring your own pillows when travelling? Mate, you ain't being overdramatic! We've all been there, fearing skeletons under the bed and duvets not being the cleanest. That's all changing with CleanseBot a portable robot that uses ultraviolet light to sanitise bed sheets! You can finally sleep in peace.
"Menstrual pain relief device, RM850 (approx. $285), Livia from HelloDr "
PAINLESS PERIODS
Aunty Flo got the best of you again? You can finally put a stop to all this agony with Livia. No pills, no frills — just a clip on device that vibrates the pain away. Depending on the degree of your discomfort, there's even a button to control the pulses!
"Tic 2.0 travel bottle, HKD219 (approx. $48), from Tic Travel"
ALL IN A BOTTLE
Leaked shampoo bottles and spilled liquid soaps are a nightmare! Imagine going through your bag and getting slathered in icky slime. Save yourself from the hassle of cleaning up (and the risk of dirty hands) with Tic travel bottles. One push and you get your squirt of skin or shower products.
"The only chain you should be tied to"
#9 PRETTY IN PINK
You don't need to put on your rosé coloured glasses to see flamingo hues in this little Thai cafe located at Siam Square, Bangkok. Aside from the desktop wallpaper-worthy decor, indulge in recommended treats like the Teddy Milkshake and parlour-made macaron ice cream at the Pinkplanter Cafe @ Matchbox. What's more, an entire girls' day out is calling you with a shopping haul from the two floors right below the cafe!
"Make your statement loud and clear"
VIDAKUSH
Giving you that lavishly updated '90s feel, Vidakush (@vidakush) never disappoints in getting one festivalready or even stepping up basic everyday ensembles. If RiRi herself is a fan of the label, then trust that these beauties will satisfy even the most daring of fashionistas.
It's all pink perfect!
"If all our selfies could look like Shay Mitchell's..."
#10 EYE HUE
In a rush but desire a lil' colour on the peepers to spice things up? Though the Euphoria fever has yet to be cured, it looks like the trend has shifted to a minimalist version of neon pops that even faint hearts can dare try. Feast your eyes on our moodboard.
FLOATING EYELINER
Dior Diorshow Onstage Liner, $50
NYX Professional Makeup Color Mascara 
Huda Beauty Neon Obsessions Pressed Pigment Palette in Neon Orange Obsession, $52 
ACCENT INNERCORNERS
We couldn't help loving Khloe's new lewk
TEXT AINA NUR SARAH, MONISHA SIVANESAN, LIM LEE ANN, VOON WEI, YAP JIN WEN
PHOTOGRAPHY TPG IMAGES/CLICK PHOTOS; INSTAGRAM