Check out these Artisan products and grass fed free range angus beef from these 4 online grocery stories bringing farm-fresh goodness to your kitchen table!
Bring farm-fresh goodness to your kitchen table when you shop from one of these e-commerce platforms offering a plethora of green produce as well as handcrafted goods sourced from Singapore and beyond.
TEXT LEDIATI TAN PHOTOGRAPHY VERONICA TAY & TẦN WEI TE ART DIRECTION DENISE REI LOW
Using locally farmed ingredients, chef Alice Waters kick-started the farm-to-table movement in the United States at her restaurant Chez Panisse in 1971. The movement, which coincided with greater consumer awareness of food safety and sustainability, has come a long way since then. Farmtotable restaurants and farmers' markets are now commonplace in many cities worldwide. In recent years, a new wave of online platforms has made it easier for home cooks to procure fresh produce and small-batch foodstuffs from farms and artisanal food producers. Here are four portals worth checking out. Founded by French expat Claire Chabrieres in November 2015, Shiok Farm is a community-based farming initiative that provides regionally grown organic fruit and vegetables to families in Singapore at affordable prices. Chabrieres, who moved to Singapore in 2011, came up with the idea for Shiok Farm after she realised that an organic pear her firstborn son was eating had cost $6. "With twins on the way, I knew this was not sustainable," says Chabrieres, who has three children aged two to five.
Drawing inspiration from food distribution systems in Europe and North America, she created a partnership between families interested in buying organic produce and organic farmers in Singapore, as well as regional countries like Malaysia, Thailand and Australia. The families commit to buying the farmers' produce at a fair price for a period of time. Says Chabrieres: "This allows farmers to eliminate the risk on stocks and unsold inventory, and families to get much better prices."
To order from Shiok Farm, customers have to sign up for a sixmonth membership programme on its website. With a choice of three subscriptions, they pay between $148 and $308 per month to receive a bag of organic produce every week. Depending on the farms' harvest, the bags contain a wide range of fruit and vegetables such as lettuce, cherry tomatoes and apples, as well as many varieties of heritage produce such as bananas and lemons, and seasonal fruits like rock melons. South Australia is home to some of the country's finest artisanal food producers. These owner-operated and family-owned small and medium-sized enterprises devote a great deal of time and effort to produce food and drinks that are of exceptional quality at their farms, vineyards, distilleries and plantations across South Australia.
Launched in November last year, online store Artisan Selections provides a platform for these food artisans to reach discerning consumers who value great produce. It is the brainchild of a group of food lovers who hope to share the finest produce from Australia with the world. Adrian Mah, chief marketing officer of Artisan Food Selections Australia, the company behind Artisan Selections, says: "We figured we could come in and bridge the gap between great produce and overseas markets that would appreciate the care and quality that went into its creation."
Offering a carefully curated line-up of epicurean delights, including wild-caught seafood, premium meat, gourmet cheese as well as rare wines and spirits, Artisan Selections delivers to consumers in 10 cities around Asia, including Tokyo, Bangkok, Hong Kong, Kuala Lumpur and Singapore. Says Mah: "These artisans aren't just sterile factories churning out mountains of the same old stuff, they're creating produce with a story behind it. Something that goes hand in hand with the physical appreciation of their produce is the more cerebral appreciation of the background and story of these artisans and the journey the food has taken."
A vast majority of Artisan Selections' product offerings cannot be found elsewhere, whether via retail or online. For instance, the website carries a unique sous vide beef, made especially for Artisan Selections, which can be finished in the oven or pan. Artisan Selections is also the only distributor outside of Australia for the award-winning Atlantic Crossing Single Malt Whisky from Fleurieu Distillery. There are only 800 bottles of the whisky produced in 2018, and it has limited release within Australia. Says Mah: "Where most online grocers are expert generalists and cater to huge swathes of the population, we're very particular about the methods of the artisans and the provenance of the produce we bring in because we focus on a very niche market of discerning and particular consumers."
To ensure that its high-quality products reach consumers at their freshest and in the shortest possible delivery time, Artisan Selections does not warehouse its products, choosing instead to consolidate orders before placing them with the producers. It is also constantly working on adding new products and artisans to its list. In the near future, it is looking to include artisans from other Australian states such as Victoria in its offerings, as well as adding major Chinese cities to its delivery network. Although Singapore imports over 90 per cent of its food, a group of local farmers hopes to reconnect people with their food through a sustainable urban farming model. Called Citizen Farm, it is situated on the site of a former prison in Queenstown. Opened in June last year, Citizen Farm integrates different indoor and outdoor farming technologies such as hydroponics and aquaculture to grow a range of pesticide-free crops including microgreens, leafy greens, edible flowers and mushrooms. It is an off shoot of Edible Garden City, an urban farming company which champions the grow-your-own-food movement in cities.
The 8,000 sq m farm is headed by Darren Ho, who became interested in agriculture and food systems while he was teaching English at a rural school surrounded by rice farms in Cambodia in 2013. He says: "After I'd taught English for about a week, I asked my tuk-tuk driver to introduce me to his rice farmer friend. I stayed in the paddy fields with him for five days and that was the beginning of my curiosity in food systems and how to fix this food (sustainability) problem." Later in university in Australia, he even switched from studying finance to agriculture to pursue his passion.
The farm's produce is available through an eight- or 12week subscription service known as the Citizen Box. The contents of the box varies slightly every week, but includes an assortment of leafy greens such as lettuce, kale and chard, microgreens like micro coriander and micro basil, edible flowers and herbs like blue pea flowers, lemon balm and mint leaves, as well as mushrooms such as the pink oyster. The farm is the only one in Singapore that grows its own lion's mane mushroom, which is purported to have numerous medicinal properties. The box also comes with recipes and ideas on how to prepare the produce each week. To increase the variety of offerings in the Citizen Box, the farm is looking at sourcing produce from sustainable farms in the region like Malaysia and Indonesia to complement its own production. It is also trying to grow flavourful and nutritious new crops like radishes and shiso. The GG French Poulet is a French breed of premium chicken served in top restaurants in Singapore. Previously, the poultry was sold through a business-to-business model to food and beverage outlets and retailers such as supermarkets and online grocers. Following numerous enquiries from individual consumers, its producer Toh Thye San Farm launched online platform Mr Farmer in June last year so consumers can buy the chicken directly from the farm.
Headed by Benedict Heng, Mr Farmer is dedicated to delivering the freshest quality produce, which has been ethically farmed, from farmer to consumer. Says Heng: "I decided to drive this forward as I'm an avid food lover. We believe that everyone should have access to good produce." Mr Farmer emphasises the concept of One Welfare, which recognises that animal welfare, human well-being and the environment are all interconnected. Besides the GG French Poulet, Mr Farmer also carries a selection of pork, beef and eggs from farms in Australia and New Zealand which share its commitment to ethical farming practices. Says Heng: "Our ultimate goal is to educate the public about the importance of sustainable farming and how it can translate into good food." For instance, the GG French Poulet is reared for at least 60 days in a clean and stress-free environment and fed a high-nutrition natural diet free from antibiotics and chemical growth promoters. These result in a better-tasting chicken that reminds one of yesteryear, says Heng.
Mr Farmer's other best-selling product, the Gooralie Free-Range Pork from Australia, is superior in taste and tenderness because the pigs are free to roam in a natural, outdoor environment and are fed a natural diet free of chemical residue, antibiotics and growth promoters. It is also the only pork product sold in Singapore that meets animal welfare charity RSPCA's guidelines for pig farming which sets a high level of welfare for the pigs raised on the farm, says Heng.
Meanwhile, he and his team are visiting other like-minded farms overseas so as to expand Mr Farmer's offerings to include foodstuffs such as seafood and vegetables.
FRESH FOOD CO-OP
MODERN COMMUNE
Through Shiok Farm, Claire Chabrieres brings together a community of individuals and families who share a love for organic produce.
AUSTRALIAN ARTISTRY
HANDCRAFTED GOODNESS
At Artisan Selections, Adrian Mah works with food artisans who eschew mass production methods in favour of small-batch processes.
artisanselections.com
URBAN FARMING IN THE HEARTLAND
FOOD FOR THOUGHT
Darren Ho hopes to encourage people to be more mindful about the food they eat and put their money where their mouth is by supporting local farmers.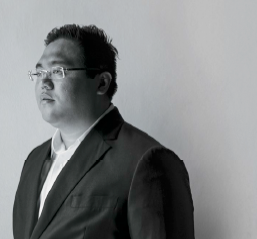 FARMERS WITH HEART
COMMON GOOD
Benedict Heng believes that the ethical treatment of farm animals and human well-being are closely linked.
mrfarmer.sg