For the fashionista who loves food that's as well dressed as she is.
For the fashionista who loves food that's as well dressed as she is.
SPECIAL DELIVERY
Who doesn't love an Instagram shot of artfully tossed salads or carefully assembled bento boxes that cater to high-protein, vegan or paleo diets? Emmanuel Stroobant's Saint Pierre Market serves up nutritious grab-and-go meals at its café at Ngee Ann City, or to your office—delivered in under an hour. With over 20 dishes to choose from, dining "aldesko" style has never been more satisfying. set lunch comes with a soup; salad; sandwich or wrap; a sweet treat. Our favourite combination is the Asian whole wheat wrap with poached organic Sakura chicken and toasted nori; and a chocolate cake for dessert—flourless, vegetarian and gluten-free, of course.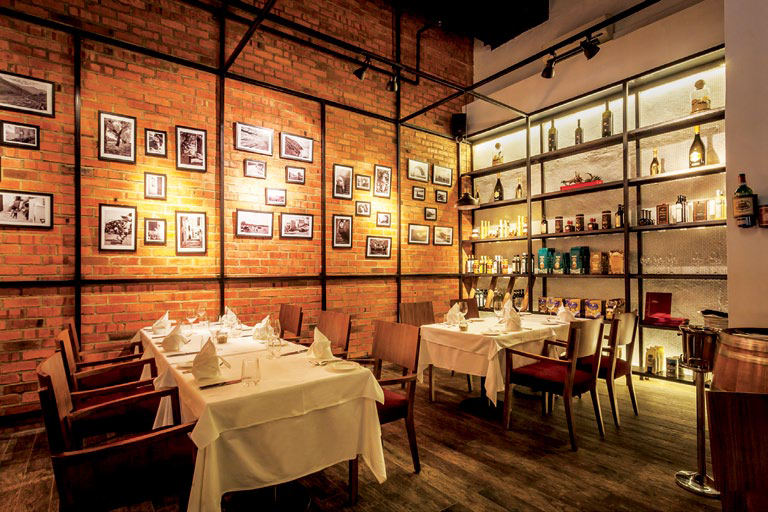 Carrying on the tradition of quality comfort food, PerBacco prides itself in Northern Italian fare that's "just like Nonna's [grandmother's] cooking." There is pillow-soft housemade potato gnocchi in a pool of creamy gorgonzola cheese and walnuts for depth and textural contrast; lobster linguine carbonara; and classic tagliatelle with beef bolognese.
For the more carnivorous, there's a sizzling supersized grilled T-bone and Tomahawk steak that is best accompanied by a glass of fine wine from the restaurant's curated 90-bottle cellar. Savour dessert at the bar, where the wine tasting continues with familiar and unique varieties of red and white.