Restaurateur, founder and managing partner, The Supermarket Company
Restaurateur, founder and managing partner, The Supermarket Company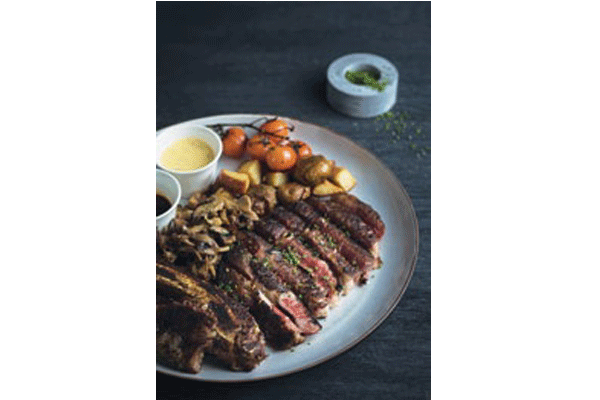 When Quek Sue-Shan first stepped into the world of food, she was already ahead of the culinary curve. Together with Executive Chef Joseph Yeo, she launched SPRMRKT in 2012, a three-in-one concept that fuses a supermarket, café, and spiffy restaurant and bar. The riverside haunt has since started working with STPI – Creative Workshop & Gallery to dish out a novel art-meets-food experience for diners and shoppers alike.
How has SPRMRKT evolved?
When SPRMRKT first started, it was with a naive purpose and goal to capture the hearts and minds of our generation in this region with contemporary gourmet experiences. That goal soon turned into one of having the right fundamentals of running a business with longevity. Since opening at Robertson Quay, the brand has extended into a café, SPRMRKT Daily, and our restaurant, SPRMRKT Kitchen & Bar, because we also offer catering and private event services.
What are the highs and lows of being a restaurateur?
One of the greatest highs is seeing a restaurant constantly busy, with at least two seatings per service; and when everyone working in the restaurant, although tired, is happier than ever before. The greatest lows are seeing the entire industry affected because of a sluggish economy and talented people leaving your company or the country for better prospects.
What's your most memorable dining experience?
That really depends. Memories over a meal are created not only because of the food and service but the company, time and place. Some of my most memorable experiences were actually growing up; and being at my grandmother's home every Sunday and Chinese New Year. She would cook all our parents' favourite dishes and the grandchildren would reap the rewards.
Is there a food book that you have your eye on?
Blood, Bones & Butter by Gabrielle Hamilton.
What are your wardrobe essentials?
I am almost always in a two-piece outfit, usually a sleeveless top, cropped trousers and ballet flats. This takes me from work—where I am constantly on my feet—to dinner, when I swap to high heels. Evenings out in a dress just mean I didn't go into the office that day.
What are your guilty pleasures?
Being in bed at a resort all day and getting a massage.