Wine's relationship with food has been extensively explored. Next up, the wine and music pairing.
01 & 02 Pleasure Pairing Krug's longstanding relationship with music starts with Joseph Krug II (1869-1967), third generation of the house – who was said to be a music lover with perfect pitch. 
Oenophiles are a persistent lot when it comes to the pursuit of hedonism. Why enjoy wine on its own when coupling it with another sensory pleasure can enhance the experience? While food has been a steadfast companion for centuries, another stimulus has entered the playing field: music.
This isn't just the dulcet piped nocturne in restaurants that's meant to lull you into ordering that second bottle of Clos Vougeot. This is music – by chance or design – that, when listened to while drinking wine, can heighten or diminish certain qualities in the liquid.
The idea that music can affect the perception of flavour might sound a little like the analogy-riddled winespeak one sometimes encounters – "this chardonnay tastes like how 'Hey Jude' sounds" never got anyone anywhere – but it is a well-documented phenomenon. Both anecdotal and scientific evidence exist, although the former is more easily understood and encountered since writing about wine employs much of the same vocabulary as music.
Also, words like "notes" or concepts such as heaviness and lightness are shared among the two fields, which naturally prompts associations between flavours and sounds. For instance, the sharp, bright acidity and fizz of champagne might call to mind high-pitched sounds while a bold, rich cabernet might draw parallels with low, bassy sounds or loud, aggressive music. 
Echo Chambers
Krug, in particular, has a longstanding relationship with music. Its property in Reims in the Grand Est region of France has a private music room, built in 1920, and the house has often likened the process of selecting and blending its wines to a conductor directing an entire orchestra. To draw the parallels even further, Krug has been collaborating with musicians since 2014 to produce original compositions that pair with its bubbly.
And there seems to be no limit to the kind of genres that can be paired with champagne. Artistes who have worked with Krug range from avant-garde composer Ozark Henry to indie pop band The Do and electronic music duo Grand Soleil. Their compositions, dubbed the Krug Echoes, can be experienced in person at the Krug Yurt, a wooden structure on the grounds of the Krug family house in which guests sip champagne while listening to the music created to complement the bubbly.
Of course, while it helps to have the expertise of one of the world's most esteemed champagne houses and professional musicians when creating a wine and pairing it to music, research has suggested that many tunes have a perceptible effect on most wines; one just has to find the appropriate match. 
WINES DRUNK UNDER THE INFLUENCE OF SLOWER-PACED MUSIC REPORTEDLY HAD A MORE PERSISTENT FINISH. 
Krug also runs a philanthropic fund for music: the Fonds K for Music. 
The Science Of Sound
In his pursuit of the proof behind this, Professor Charles Spence, an experimental psychologist at the University of Oxford, has published numerous papers on the effects of sensory stimuli on the enjoyment of wine.
In one 2013 study, eight pieces of classical music were chosen by the London Symphony Orchestra for participants who were given four distinctly different fine French wines. They were tasked with rating their compatibility with various pieces of music. The exercise showed that there were wines that matched particularly well with some of the musical pieces while other pairings were hard to swallow. For those that matched, participants enjoyed the wine significantly more in the presence of music.
In another study, Spence and an associate tested the effects of a composition's tempo on the length of a wine. Twentythree participants, some of whom were members of the Oxford University Blind Wine Tasting Society, were made to taste wine while listening to two pieces of music with vastly different tempos. The outcome was most promising for anyone with an audio system – wines drunk under the influence of slower-paced music reportedly had a more persistent finish.
All the above, however, shouldn't make you ditch your wine budget in favour of a sound system. Music doesn't just conjure flavour out of thin air – unless you have synaesthesia – and a simple or poorly-made wine doesn't magically get more complex or refined. Instead, Spence suggests that music and sounds might have the effect of drawing people's attention to a specific element in a wine.
Loud volumes can lower perception of sweetness while boosting the perception of umami and specific musical instruments can do everything from modulate perceptions to draw attention specifically to how the sweetness in a wine is balanced with acidity.
Of course, as with any fledgling field, much about music's effects on wine are still up in the air. On one end, there's Krug's musician-forward approach that has composers inspired by the wine, and at the other are Spence's experiment specific results that will require many more years of replication to confirm the exact science of music's effects on wine drinking.
In the meantime, there's only one thing to do: line up those tasting glasses and fire up the stereo. 
---
IN HARMONY
The best-rated wine and music pairings from Spence et al's December 2013 study, Looking for crossmodal correspondences between classical music and fine wine.
Wine: Didier Dagueneau Pouilly-Fume Silex 2010 Music: Mozart, Flute Quartet in D major, K285 – Movement 1, Allegro
Wine: Domaine Ponsot Clos de la Roche 2009 Music: Ravel, String Quartet in F major – Movement 1, Allegro moderato, tres doux
Wine: Chateau Margaux 2004 Music: Tchaikovsky, String Quartet No 1 in D major – Movement 2, Andante cantabile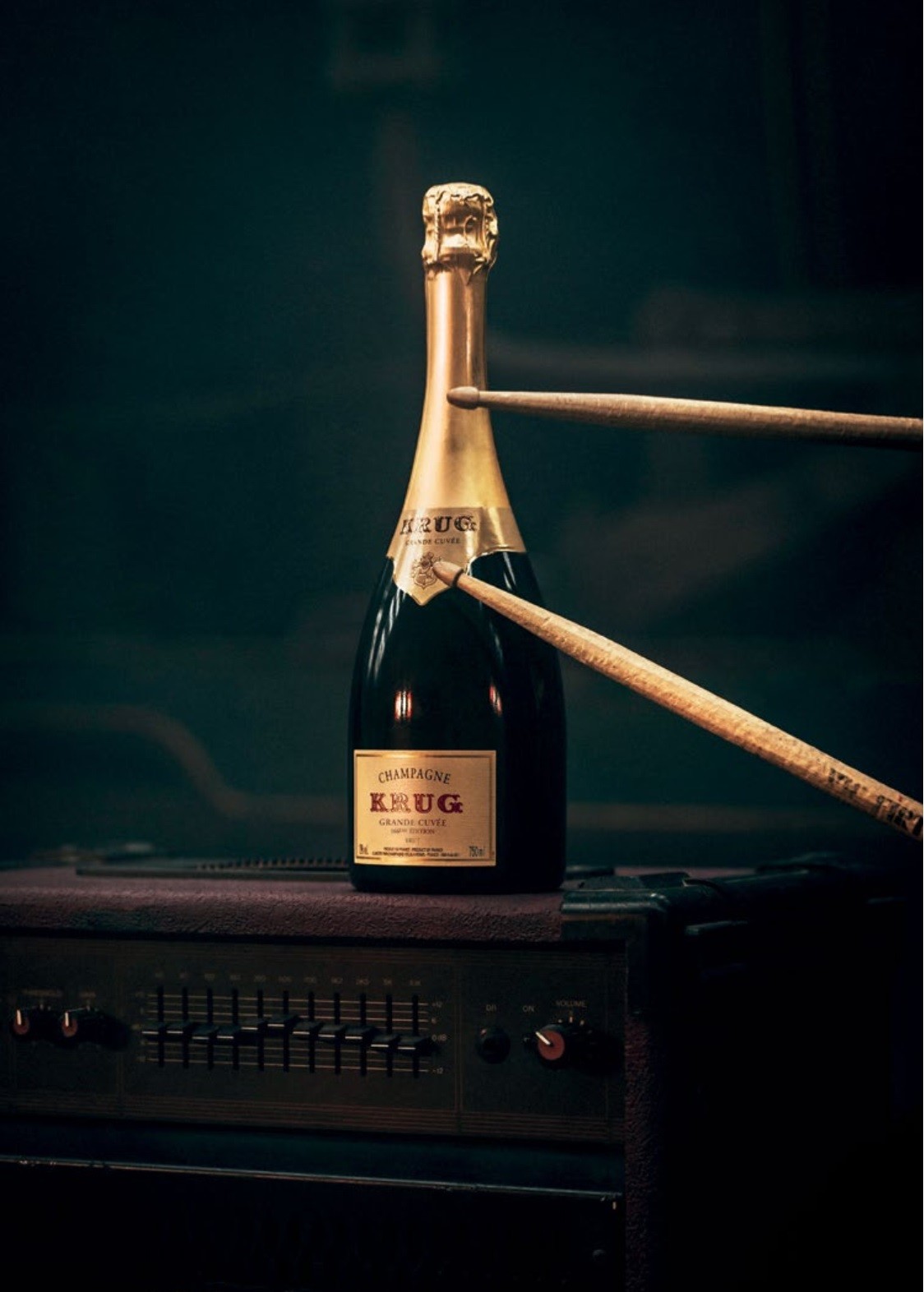 Text Weets Goh