DESIGN NEWS, PLACES TO VISIT, THINGS TO BUY.
DESIGN NEWS, PLACES TO VISIT, THINGS TO BUY.
ETCHED IN HISTORY
What makes a piece of furniture especially iconic is not the designer behind it, but how it has played a role in shaping our past and its relevance to our lives today. Cassina's Capitol Complex series of table and chairs is such a collection. Designed by French architect Pierre Jeanneret in 1951, the furniture was intended for use in Chandigarh Capitol Complex in India. The designs have borne witness to the development of the land, since the days of early Indian independence. History aside, the bold look of the inverted V legs makes this series deserving of a place in your living room.
The Capitol Complex table, office chair and chair are available at Space Furniture. Visit www.spacefurniture.com.sg to find out more.
Haute walls
High fashion and furnishings collide in A Perfect World by Jean Paul Gaultier and Lelievre Paris. This new range of fabrics and wallpapers features ethereal illustrations of nature, from flowers to creatures of the sea. Used sparingly on an accent wall, they will add a touch of Parisian flair to your home.
 Prices for the collection start from $177 per sq m. To order, visit www.lelievreparis.com.
Take shade
Sculpted by hand using cast-cotton, the Nana Lure lamp by Pelle Designs could pass for a giant banana leaf. Except this man-made leaf functions as a light which you can have standing or suspended, giving off a warm luminance we never imagined it could.
 This art lamp retails for $39,400. To order, visit www.pelledesigns.com.
Ode to Nature
A collection between Ethimo and Paola Navone, Rafael is a modular system comprising lounge seating, daybeds and coffee tables. Inspired by the world's most fascinating outdoor locations, the pieces come in unique shapes and strong lines – all to shine a light on the multifaceted aspects of nature. Materials like teak, marble and lava stone were used to maintain authenticity.
To order, visit www.ethimo.com.
News
Virtual Reality
Instead of a small square chip as your only point of reference, you can now visualise your home surfaces in different laminates via Lamitak Homes, an app presenting digital mock-ups. 
Lamitak Homes will be made available to visitors to Lamitak Studio soon.
Seamless Tile 
The Hafary app – the first mobile app of its kind here – offers easier access to images of and information on over 5,000 tiles and surfacing materials, great for discussions with your ID.
The Hafary app is available for download at Google Play or Apple's App Store.
Sleep Catch-up
Simmons is offering weary executives a chance to catch up on some rest with  45winks, its sleep suite service where guests can recharge with a 45-minute power nap. The suites feature mattresses with different firmness – firm, medium or plush – along with luxurious pillows, sheets, pyjamas and assorted sleep aids.
45winks by Simmons is at Simmons Gallery Capitol Piazza. Book a session at https://45winks.simmons.com.sg
LUSH LOUNGE
Word on the street is that the Maximalist look is going to be the next big thing in interior trends next year, and what better way to stay ahead by welcoming this plush-looking Mood Armand sofa into your living room. Clean-lined and chic, the generously proportioned sofa – available as a standalone or sectional – features contrast piping, subtle metal legs and goose-down-filled cushions, exuding a delightful Maximalist feel without going overboard.
The sofa retails from $12,100, and is available at Flexform, #01-01, 200 Newton Road.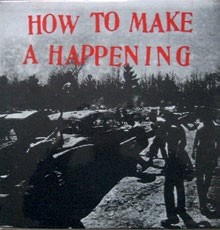 Art And More
The Way Of Seeing exhibition showcases the works of 17 acclaimed individuals and groups of Chinese and foreign artists who question the understanding and perception of contemporary art. Some of the artworks are being publicly exhibited in China for the first time.
The Way Of Seeing runs till Oct 6 at Chao Art Centre, 4 Workers' Stadium East Road, Chaoyang District, Beijing China.
Checkmate, You Must
Enjoy a game of unconventional chess with this Star Wars-themed chess set from Royal Selangor. With iconic characters like Darth Vader, Luke Skywalker, Princess Leia, Han Solo, Chewbecca, R2-D2 and C-3PO, the pewter-finished Rebel Alliance and their tinted Imperial counterparts face off  on this tempered glass chessboard. Chess pieces are also available separately as paired sets.
Royal Selangor Star Wars-themed chess set retails at Royal Selangor retail stores and www.royalselangor.com for $2,500.
ConvenIent Cookware
Serving and storing food is easier with tefal's new ingenio range of cookware. Its collection of frying pans, woks and saucepans come with removable handles, so that the utensils are more space-saving.
Tefal Ingenio range is now available at major department stores and selected electrical stores.
Add to cart
KITCHEN TOOLS
Smeg, maker of the iconic Fab fridge, is putting its fun products within easy reach with the launch of its local Web store. You'll find plenty of lust-worthy kitchen appliances as well as its premium limited-edition range "Sicily is my love" (with dolce&Gabbana). Shoppers can enjoy special promotions such as mid-year sales when they choose to shop at its online store.
Visit www.smegshop.sg
Artist of the month
FREEDOM FIGHTER
Having concluded his first solo exhibition here at Richard Koh Fine Art in July, Svay Sareth continues to capture the attention of Singapore audiences through his works. The Cambodian artist is known for his use of materials associated with war to create works that express political messages of resistance and freedom. Find out more about him at https://rkfineart.com.
Bathroom goals
This Manchester United-themed collection by Kohler gives Red Devils a bathroom to be proud of. Sporting the distinctive black and grey palette – with hints of devilish red – it is made up of items like showerheads (which bear the football team's logo), bathroom mixers as well as a sleek bathtub.
For more information on the Manchester United X Kohler bathroom collection, visit www.kohlerunited.com.
Fun that fits
To mark the nation's birthday last month, the atas workshop launched #1, a white oak table inspired by the checkers table commonly seen at void decks. It's great for small spaces, and you'll love the quirky look too.
Available in two sizes and retailing from $700, #1 is available for viewing and ordering from now till Oct 6 at #04-04, Richfield Industrial Centre, 122 Eunos Avenue 7.
Editor's choice
PAMPER YOUR PETS
Pet parents can now spoil their fur babies further! With Etch & Bolts' latest pet furniture collection, cats and dogs can lounge comfortably on stylish customised furniture. the six-piece collection includes sofas, beds and seats in a variety of wood and fabric options, designed to fit beautifully in modern homes. 
Etch & Bolts pet furniture retails from $199 at 3 Little Road and also at www.etchandbolts.com.
ECO-FRIENDLY
Ready to branch out from the anti-straw movement? Consider shopping for groceries at The Source Bulk Foods. The bulk foods retailer stocks up to 350 products ranging from premium whole foods to household products.
The Source Bulk Foods is located at #01-05A Cluny Court. Visit thesourcebulkfoods.com.sg.
Flexi Fridge
A number of useful features make Electrolux's 617-litre Nutrifresh inverter multi-door fridge a dream to own. The Flexfresh drawer is a flexible space to store everything from cheese and wine to seafood and frozen items – simply click a button to choose among various modes. Hate the long defrosting periods? Use the Ultrachill mode (minus 2 deg C) which keeps meat and seafood fresh without deep freezing (minus 18 deg C). We're in love with its sleek look.
The fridge retails for $4,299 at all major retailers. For more information on the Electrolux refrigerator, visit www.electrolux.com.sg.
STYLISHLY LOUD & CLEAR
Enjoy your favourite tunes with Master & Dynamic's MW65 active noise-cancelling wireless headphones. With a charge that can last up to 24 hours in battery life per use, this sophisticated headphone set also offers rich, warm sounds and leather finishes for a flawless listening experience. 
MW65 active noise-cancelling wireless headphones are available for $759 at authorised Master & Dynamic retailers.
METALLIC MAGIC
If chrome fittings are too basic for your fashion-forward bathroom, then metallic surfaces like Brushed Black Chrome, Brushed Bronze and Polished Gold Optic will strike your fancy. There are also Matte White and Matte Black to choose from. Part of Hansgrohe Finishplus – a range of surface finishes – these five colours are available for two faucet collections: Metropol and Talis E.
For more information on Hansgrohe Finishplus, visit www.hansgrohe.com.sg, or visit Hansgrohe Aquademie, 69 Mohamed Sultan Road.
Trending
PRETTY PRECIOUS 
Gone are the days when your bling sits in some nondescript container for convenience's sake. It's time to give your valuable gems the home they deserve, in a beautiful vessel that is as functional as it is breathtaking to behold. Have a look at our picks for some inspiration.
1. Mosaique watches and jewellery marquetry box in mahogany, $11,300, from Hermes
2. Coral, The Jewelry Box by Alya Tannous, $526, from The Artling
3. Selma white jewellery box,$319.95, from Crate & Barrel
ITALIAN INSPIRATION
Give your home a handcrafted feel with Mai Adagio, Italian Renaissance-inspired tiles with a floral motif. Resembling maiolica, or tin-glazed pottery, the tiles feature striking blue paint against opaque white glaze.
Mai Adagio retails at Hafary, 105 Eunos Avenue 3, www.hafary.com.sg.
CALL OF THE GREAT OUTDOORS
Set sail for the high life with Christofle's summer collection, featuring the  iconic Mood silverware service with a limited edition Mediterranean bleu handle. Created to make cocktail-mixing a breeze, the collection also includes cocktail stirrers, picks, glass coasters and ice tongs.
The Outdoor Cocktail range retails from $149 and is available at Christofle's boutique at #02-11/12 The Shopping Gallery Hilton.