Now that you've got that stunning backsplash and cutting-edge oven installed, it's time to furnish your kitchen with the prettiest and niftiest kitchenware. Here are 30 iconic items you'll want to own.
Now that you've got that stunning backsplash and cutting-edge oven installed, it's time to furnish your kitchen with the prettiest and niftiest kitchenware. Here are 30 iconic items you'll want to own.
1 All In Order
Create an Instagrammable and clutter-free kitchen with the Vitra Uten.Silo organiser. Designed by Dorothee Becker in 1969, this classic wall-mounted storage is equipped with clips, hooks and containers in various shapes and sizes. There's a space for every bit and bob, from recipe chits and spatulas to the pretty tea towel you'd rather display than use. Uten.Silo is available in black, white and red.
Find the Uten.Silo organiser at Vitra by Grafunkt, #02-32 Millenia Walk, tel: 6266-3369.
2 Mark Of Spring
Le Creuset ushers in spring with the newest hue for its stoneware collection: Ballerina Pink. Inspired by the shades of pink in garden flowers, the spring collection imbues joy and femininity into kitchens. The collection includes mugs, rice bowls and utensil crocks. It is resistant to utensil marks and scratches, and finished with Le Creuset's signature three-ring accent.
Find the Le Creuset Ballerina Pink collection at Isetan, Robinsons and Takashimaya.
3 Hot And Steamy
Dim sum, anyone? Traditionally, steamer baskets are made of bamboo, but this modern Jia Inc rendition is made of fireproof ceramic, which is heat-resistant and does not crack even at high temperatures. It doubles as a pot over open flame, and is suitable for use in microwave ovens, too.
The Jia Inc large steamer set is designed by Hong Kong studio Office For Product Design, and retails for $195 at Bibliotek.
4 Colours Of Spring
Spring is here again and in Japan, it's time for hanami – flower viewing or, more specifically, cherry blossom viewing. Bring the beauty of the season into your kitchen, with the Christofle Constellation collection of tableware, designed in collaboration with Japanese studio Nendo. Spruce up your kitchen countertop with hand-blown vases in pink and green glass, or enjoy your meals using chopsticks with engravings of sakura motifs.
See the Constellation collection at Christofle's showroom, #02-11/12 Hilton Shopping Gallery.
5 Grow Your Own Food
Not even a serial plant killer can fail with this electronic smartpot by Click & Grow. Growing your own fresh herbs, flowers and salad greens becomes an effortless endeavour with its NASA-inspired Smart Soil and special LED grow lights that ensure plants will thrive. Just set it up and wait a mere one week to see your food sprout!
The Click & Grow Smart Garden 3 retails for $169 and plant capsules retail for $19.90 at Tangs, www.tangs.com.
6 The Right Measure
A staple in any kitchen, this set of five measuring spoons ranges in size from 1/8 to 1 tablespoon, and comes with a convenient storage clip to keep them together. They are designed with a slim oval shape for easy fit into the openings of narrow spice jars and other small containers.
The Cuisipro stainless steel measuring spoon set retails for $23 at Tangs, www.tangs.com.
7 Whip It Up
With a retro appeal and vibrant selection of colours, the Smeg stand mixer is a must-have not only for its unique and eye-catching aesthetics, but its multifunctionality, too. An all-purpose machine that comes with various attachments including a whisk, beater and pasta maker, it'll make an effective and trusty kitchen appliance to have for all your parties.
Smeg's stand mixer is available at Robinsons the Heeren.
8 Two is Better than One
Achieve the classic and elegant restaurant look in the kitchen with this oil and vinegar holder set; it makes pouring oil and vinegar convenient, while ensuring minimal spillage. For a tasty appetiser, serve the oil and vinegar with Ciabatta bread.
The Elemental Kitchen Oil and Vinegar Set retails for $20.90 at Tangs at Tang Plaza, 310 Orchard Road, tel: 6737-5500, www.tangs.com.
9 Pot Of Gold
Add a touch of luxury to your kitchen as you brew your favourite tea blend in the TWG Tea Design Orchid teapot, which comes in a luxurious gold finish. Made of ceramic, the pot is specially designed with a removable filter and can be fitted with a stainless steel warmer for added convenience.
The Design Orchid teapot in gold retails from $150 at all TWG tea salon and boutiques, www.twgtea.com.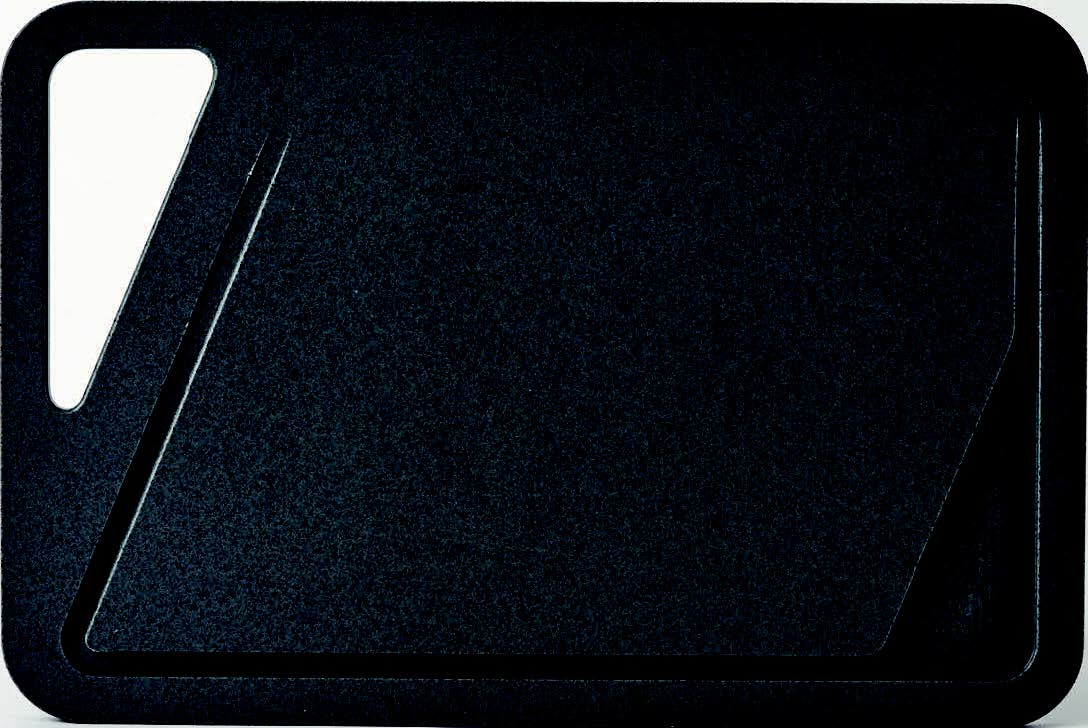 10 Cool Cut
The grey speckled design makes this cutting board resemble smooth granite, but it is actually high-quality plastic. The 45cm by 30cm board is designed with a useful cut-out handle and grooves that serve as nooks to collect food waste.
The WMF Schneidbrett cutting board retails for $129 at Tangs, www.tangs.com.
11 Luxe Touch
Tiffany & Co.'s coveted diamond and silver jewellery don't only look good on your neck, but in the kitchen, too. Its line of ornate home accessories turns your everyday tasks into little luxuries! This includes the Twisted Crazy Straws – available in yellow, rose gold vermeil, and hand-finished sterling silver – as well as tins and porcelain cups.
The Home & Accessories collection is available at Tiffany & Co. stores.
12 Freshly Pressed
Part of Hurom's Alpha series of Cold Press Juicers, this machine also makes ice-cream and smoothies. Using its patented Slow Squeeze Technology, the juicer rotates at 43 revolutions per minute to mimic the motion of a hand squeezing fruit, making sure you get every single drop of juice.
The Hurom HAA2600 juicer retails for $588 at Tangs Plaza, www.tangs.com.
13 Cool Curves
Unlike traditionally bulky ice kacang machines, WMF's ice crusher is designed to offer a convenient way to crush ice from a compact, sleek and lightweight device that will still look cool in your modern kitchen, thanks to its cast metal, minimalist-style body.
The WMF ice crusher retails for $179 at Robinsons the Heeren.
14 Flat Pack
If you're a baker, you'll know that the whisk is one of the more cumbersome kitchen utensils to store due to its irregular shape and size. The Normann Copenhagen beater whisk is the solution to this problem. A Red Dot Design Award winner, this nylon whisk is collapsible and resembles a pack of straws when folded together. This hanging accessory also comes in eight colours.
The Normann Copenhagen beater whisk retails for $28 at Bibliotek.
15 Kitchen Perfection
There's nothing more attractive than someone who knows what they're doing in the kitchen, but if you need a little help to cook a delicious steak, this is a must-have tool. The Anova Precision Sous Vide Cooker circulates water in the pot to ensure uniform temperature, preventing overcooking. Simply clamp down the cooker onto a pot, set the time and temperature on the Anova app, and wait as it cooks your food to perfection.
The Anova Precision Cooker is available at http://sg.anovaculinary.com at $289.
16 Baked In Air
Using the same rapid air technology found in air fryers, this compact and efficient air oven saves you 20 per cent of your usual cooking time, while maintaining the flavour and nutrition of regularly cooked food. It comes installed with 12 pre-set programmes, so even absolute cooking novices need not break a sweat when preparing meals.
The Mayer Air Oven retails for $199 at Tangs Plaza, www.tangs.com.
17 Music To Your Ears
Inject some fun in the kitchen with the iconic Alessi 9093 kettle. This best-selling item, with its conical body and colour-coded areas (red indicates hot temperatures), was influenced by the Art Deco and Pop Art movements. Once your water boils, the little birdie on the kettle's spout will whistle. It's sleek, entertaining, and brings nature indoors, too.
The Alessi 9093 kettle retails for $260 at www.bibliotek.co, tel: 9129-8590.
18 Flip Flop
Made of heat-resistant silicone and designed to grip the table surface, this flip trivet is a neat-looking tool that helps to protect your tabletop. You can even fold it up into a compact roll and store it, for easy storage.
The OMMO Flip Trivet retails for $33 at Naiise stores and www.naiise.com, tel: 6226-8418.
19 Nature At Home
Flowers, whether real or printed, add an eye-catching vibrancy to a room. Create a fresh, spring-like atmosphere to your cooking space with the Pointillism-inspired Marimekko Mynster collection, which is available on tablecloths, aprons, teapots and trays. It was designed by Finnish designer Aino-Maija Metsola.
Find it at the Marimekko boutique at #02-17/18 Capitol Piazza, tel: 6834-4802.
20 Raise The Bar
Dress your countertop with functional tools that look as good as art pieces. Whip up delicious cocktails for your guests with the John Lewis set of brass-finished bar tools, including a carbon steel serrated knife, stainless steel bottle opener, double jigger and strainer. It sits on an acacia wood and resin stand for a stylish look to match any kitchen interior style.
The John Lewis resin bar tool set retails for $99 at Robinsons the Heeren.
21 Knock, Knock
A smart home isn't complete without LG's latest Wi-Fi-enabled Instaview door-in-door refrigerator, which allows you to see what's inside without the need to open the doors. Simply knock on the sleek mirrored glass panel to activate and illuminate the screen for a peek at what lies behind the closed doors. This way, cold air is not unnecessarily lost – resulting in more energy savings for you.
The LG Instaview door-in-door refrigerator retails for $4,999. Find out more at www.lg.com/sg.
22 Brew Up A Storm
Prepare your everyday cup of coffee with the Kilner traditional coffee grinder. Aside from making a satisfying cup of java, the Kilner jar is also great for storage thanks to its airtight lid, keeping the coffee powder dry while sealing in its rich, natural aroma, so every brew remains fresh and fragrant.
The Kilner traditional coffee grinder retails for $79 at Robinsons the Heeren.
23 All Caps
Find yourself having to walk to the bin to dispose of caps everytime you crack open a bottle of beer? You'll no longer have to with Joseph Joseph's Barwise cap-collecting bottle opener. Just pop open your beverage, and worry about the cap later, because this useful tool collects and holds up to 16 crowned caps. It also helps that its fluid form makes it look like a futuristic accessory that won't stick out like a sore thumb on your kitchen counter!
Joseph Joseph's Barwise cap-collecting bottle opener retails for $29 at Robinsons the Heeren.
24 Keep Cool
The Zoku Mixology Ice Molds are great for parties. The mould creates oversized geometric-shaped ice that will allow you to enjoy your ice-cold drink without diluting it as quickly as regular ice cubes. To jazz up your drinks, try adding fruit slices or berries into the moulds. These are also dishwasher-safe, making cleanup a breeze.
The Zoku Mixology Ice Molds set retails for $32.90 at Tangs at Tang Plaza. Call 6737-5500 or visit www.tangs.com.
25 Truly Vase-satile
If you think storage boxes have to be plain, stackable, square cases, Sceltevie Vertu de Vase will prove you wrong. With a rounded design, it works effectively as a multi-organiser and flower vase, while transforming to create different looks when the lid is closed, or inverted. Available in a range of colours including pastel green, pink, black and white, it is a great accessory for both kitchen and living spaces.
The Sceltevie Vertu de Vase retails for $18 at Robinsons the Heeren.
26 Fine Grind
The minimalist and handy WMF Ceramill electric pepper mill is not just a useful kitchen tool, but the perfect dining table accessory, too. It'll be a great conversation starter among guests impressed by its functionality and sleek aesthetics. The battery-operated mill comes with a clever ceramic grinding mechanism that grinds black or white pepper seeds easily and efficiently, and even has a lighting system.
The WMF Ceramill electric pepper mill retails for $129 at Robinsons the Heeren.
27 Cold Brew
Enjoy your cold brew in the comfort of your own home. Beanplus' My Dutch cold brewer has a patented slow drip valve that provides a constant drip rate, built-in water filtration and prevention of water clogging to offer a unique brewing experience that coffee connoisseurs will appreciate. This airtight coffee maker is made of eco-friendly material and has a refined look that will complement your home design.
Beanplus' My Dutch cold brewer retails for $199 at Robinsons the Heeren.
28 Best Of Both Worlds
No one does minimalism better than the Scandinavians, and the Nordic Kitchen set by Danish brand Eva Solo is a testament to this. Designed to look like sleek cast-iron pots, this aluminium cookware set is light and easy to hold, and features ergonomic wooden handles as well as a non-stick and easy-to-clean coating. The full set includes kitchen pots and frying, sauce and grill pans. It can be used on all heat sources, including an induction stove.
The Nordic Kitchen set retails from $228 at www.bibliotek.co.
29 Mix And Match
If you're a stickler for matching colours in your home, the chances are that this Kitchenaid Artisan mixer will come in your choice colour as it is available in over 20 shades. Its design allows clear access to the bowl when the mixer head is tilted backwards, making the adding of ingredients convenient and mess-free.
The Kitchenaid Artisan Mini 3.5 Quart Tilt-Head Stand Mixer retails for $649 at all major department stores.
30 Crystal Clear
Designed by local designer Jarrod Lim, Royal Selangor's Royal Crystalline collection was inspired by the faceted geometry of crystals. As part of the collection, the polished pewter jug has a refined look, complete with a geometric form and reflective surface that will stand the test of time and bring a touch of luxe to any dining table setting.
The Royal Selangor Crystalline jug retails for $420 at Royal Selangor Marina Bay Sands, #B2-92 The Shoppes at Marina Bay Sands.
Text DOMENICA TAN, ELIZA HAMIZAH, ISABELLE TOW & MARIE QUEK