Social distancing may be the new normal, but staying in doesn't have to be a claustrophobic nightmare. The Her World team has put together a selection of things to try while being indoors, because we're here to support you #HerWorldWithYou.
Social distancing may be the new normal, but staying in doesn't have to be a claustrophobic nightmare. The Her World team has put together a selection of things to try while being indoors, because we're here to support you #HerWorldWithYou.
From taking a virtual museum tour to learning tips from the real makeup pros or going on a VR trip to a new destination, here's what you can do to make life more bearable – enjoyable even.
PS. For more ideas, head to Herworld.com.
www.businesiosoffn-styliashion.cng-lucinom/educda-chaation/m courses/fashbers
1. LEARN FROM CELEBRITY STYLISTS
Up your fashion game by booking a course with renowned fashion stylist Lucinda Chambers, who has been a magazine fashion director for 25 years. She's offering an online fashion styling course at Business of Fashion (www.businessoffashion.com/education/courses/fashion-styling-lucinda-chambers) where you can learn how to be a stylist as well as the shoot process. The 11-hour course features downloadable learning materials so you can learn at your own pace, and is free for BoF Professional account holders (sign up for US$37 or S$52 a month to get unlimited access to all courses).
Other fashion professionals are also viewing this as an opportunity to give back: New York-based celebrity stylist Allison Bornstein, whose clients include Gigi Hadid and Katie Holmes, is offering Facetime wardrobe consultations (Allisonbornstein.com) for US$150 or S$212, of which US$50 will be channelled to the Food Bank for NYC, a hunger-relief programme for low-income New Yorkers.
BUY IT! 
Sephora Collection Colour Blush 1-Day Hair Colour ($16, in six shades including violet, hot pink and blue, from Sephora.sg)
2. EXPERIMENT WITH A NEW HAIR COLOUR
Play it safe with a temporary colour if you're afraid you won't like what you see. And it's not all safe tones like dark brown and black. Try Sephora's Sephora Collection Colour Blush 1-Day Hair Colour – just spray it 15cm away from your hair and give it two minutes to dry. You can also try L'Oreal Paris Colorista Hair Makeup ($16.90, in violet only, from Watsons.com.sg). Both wash off at your next shampoo.
3. CATCH UP ON THE LATEST FILMS
Never mind if the cinemas have gone dark. You can still catch new or upcoming 2020 movies that will be making their digital premiere on Apple TV for local movie fans, much earlier than expected (three months or less after theatrical release, instead of the usual four months or more). Already available: American superhero film Birds of Prey ($24.98), which was released in Singapore in February. Animated fantasy Onward by Pixar, will see its digital premiere on April 24 (that's just a month or so later than its opening in Singapore in March this year). Although release dates are not firm yet, you can also pre-order upcoming movies on Apple TV. Our eyes are on science fiction horror film The Invisible Man (pre-order at $21.98); and action-com Bad Boys for Life (pre-order at $24.98). 
4. SWITCH UP YOUR WARDROBE HANGERS
While uniform wooden hangers might look the most aesthetic for your wardrobe, they aren't one-size-fits-all. Choosing the right hanger for your clothes not only ensures an efficient use of space, it can also prolong the life of your clothes. For example, padded hangers ($17 for a five-piece set, from Spotlight.com) are best for delicates and knits to prevent snagging, while hangers with a wider girth and shoulder flares ($29 each, from Muji.com) are most suited for supporting structured blazers. Material matters too: Cedar hangers ($18.90 for a three-piece set, from Muji.com) can absorb humidity and have natural oils that repel moths.
5. FOLLOW THESE FASHION MEME ACCOUNTS
While fashion is known to be a cut-throat industry, that doesn't mean the insiders don't know how to have some fun. Keep yourself entertained with these Instagram meme accounts that are known to poke fun at the industry.
These never fail to put a smile on our faces: @fashionassistants (showcases the struggles that fashion assistants and interns face, from lost samples to difficult clients, in a humorous way), @stressedstylist (displays all the agony that a stylist goes through in a comically theatrical manner) and @siduations (superimposing fashion figures in real-life situations like a supermarket, pictured here).
6. MAKE THAT COFFEE EVERYONE'S SO OBSESSED WITH
Well, we've all seen the famous Dalgona Coffee or "cloud coffee" on Youtube and Instagram. The rich mousse-like coffee mixture sitting atop a glass of creamy milk satisfies all your cafe cravings. Watch Korean Youtube channel Wife's Cuisine (bit.ly/2yTaImZ) for some inspiration if you're still not convinced by how easy it is to make. So here's what you have to do: Add two tablespoons of instant coffee, boiling water and granulated sugar. Whisk it till you feel your muscles burn and you see the mixture forming stiff peaks. Then, pile it on top of a glass of cold milk. There you have it, the insta-coffee you've always wanted to drink.
7. MARIE KONDO YOUR SKINCARE AND MAKEUP
The No. 1 rule is: Everything that has expired Has. To. Go. It's not hygienic to use old makeup – it could be harbouring bacteria that cause acne, skin irritation or even eye infection. Besides, the active ingredients in old skincare would likely have stopped working or become less effective past their use-by dates anyway. Refer to the open-jar symbol on the packaging, which indicates the number of months a product is safe for use after opening. Other red flags: changes in texture and/or colour, separation of liquids, and a weird smell. 
For products that haven't expired but you're not using, give them away. If it doesn't seem to do anything for you even after a month's use, it's unlikely to work after that. 
8. GET CLUED IN ON THE HOTTEST DOCUSERIES
While you're binging on movies, don't miss the hottest docuseries on Netflix. Our pick: The Chef Show (a spin-off from the movie Chef), written and directed by Jon Favreau of The Avengers and The Iron Man movie series. Here, the witty director dons the apron with his friend Korean-American chef Roy Choi, to share their love of cooking, exploring and collaborating with some bold-face names in the culinary world like Wolfgang Puck, along special celebrity guests – actors Seth Rogen and Gwyneth Paltrow.
If you're craving a true crime story, there's the newly released and critically acclaimed Tiger King. The seven-episode docuseries tells the life of controversial zookeeper Joe Exotic, who is accused by conservationists of abusing and exploiting wild animals.
TIP: Consider raiding your mum's or dad's wardrobe for pieces to work on
9. UPCYCLE YOUR OLD CLOTHES
No matter how determined you are to purge your closet, there's bound to be a few pieces that you can't bring yourself to throw out. Instead of holding on to those pieces solely for sentimental value, make them relevant and wearable again by upcycling them. There are plenty of Youtube channels with trendy and easy-to-follow upcycling (also known as thrift flipping) tutorials, and some of our favourites include Withwendy, Thelineup, Bestdressed, and Coolirpa.
10. DO A PRE-VIDEO-CALL HOME FACIAL
The full works, not one of those five-minute quickies. Set the chill mood by lighting a scented candle. We love the sexy-smoky scent of Diptyque's Feu de Bois ($52-$130, from Escentials.com) or, for a more outdoorsy and uplifting scent, try Goutal's Un Jardin Aromatique ($115, from Escentials.com). 
Then, multi-sheet-mask. Deep cleanse with Starskin Silkmud Pink French Clay ($16 for one sheet, from Sephora.sg), then nourish and hydrate with Lancome Advanced Genifique Hydrogel Melting Mask ($125 for seven sheets, from Tangs.com). Don't forget to look after your lips too, with a lip treatment or mask. 
To complete, tone and lift your face with Foreo Bear Smart Microcurrent Facial Toning Device ($436; or the Mini version for smaller areas like under the eyes and smile lines, $299, from Sephora.sg). Using microcurrents and low-frequency pulsations, the device helps to tighten skin and tone facial muscles for a more contoured, V-shaped face. Use it with a gel-based serum to help conduct the microcurrents. The pulsations also enable better serum absorption. You can use it once a day, for up to three minutes each time (it has a range of pre-set routines to choose from).
11. VISIT A VIRTUAL FASHION EXHIBITION
Expand your knowledge in the history of fashion by visiting these museums online. For starters, we'd recommend Faces of Frida and Fashion at Versailles. The former displays over 800 paintings, photographs and objects belonging to fashion's most loved icon Frida Kahlo (based on the exhibition held at the Victoria and Albert Museum, pictured here, in 2018), while the latter gives you an inside peek at the opulence and style of Versailles' residents before the French Revolution (including the iconic Marie Antoinette), which still continue to inspire contemporary designers. View these and more through your mobile phone simply by connecting to the Google Arts and Culture platform (artsandculture.google.com).
12. DATE NIGHT: ENJOY A CONCERT AT HOME
Tune in to the compelling sounds of Berlin's legendary orchestra, Berliner Philharmoniker, consistently ranked among the top orchestras in the world, at www. digitalconcerthall.com. For the first time, you can find scheduled free live streams of performances such as the one on May 22 by Daniel Stabrawa, Berliner Philharmoniker's first concertmaster, directing the orchestra playing the Violin Concerto No. 1 (Wolfgang Amadeus Mozart) as well as the soulful Violin Concerto (Andrzej Panufnik). You can also watch the concerts by downloading the Digital Concert Hall app.
13. GO CLEAN
Wash your makeup brushes, sponges, makeup blenders, combs and hair brushes, and sanitise tweezers and nail clippers. Because you do need to prepare for when you actually have to turn up for work again. 
Soak makeup brushes in a glass of water with a gentle shampoo or liquid detergent. Swirl the brushes around, rub the bristles to remove gunk, then rinse and squeeze dry. Press the bristles back into shape and air-dry. Let hairbrushes and combs soak in the same solution for half an hour to loosen dirt. Adding a pinch of baking soda to the water also helps.
For makeup sponges and beauty blenders, soak in a bowl of soapy water. Best to use gentle hand soaps or shampoos to avoid skin irritation from leftover residue. Or, run the sponge under water and lather by rubbing a soap bar on its surface. 
Give tweezers and clippers a wipe with alcohol to sterilise them. 
14. EXPERIMENT WITH MAKEUP YOU WON'T USUALLY DARE TO WEAR OUT
Now's the best time to try these. Who knows, you might discover unexpectedly flattering shades or new ways of makeup application. Some suggestions to get you started:
• Ultra metallic lips This glam party look can be quite sophisticated when matched with creamy skin and simple, lined eyes. Tom Ford Beauty's Lip Spark Lipstick in Stunner ($76, from Sephora. sg) is a gorgeous metallic deep red; Sephora's Cream Lip Shine Metal Liquid Lipstick ($20, from Sephora.sg) also offers a good range of strong colours with a metallic sheen.
• Wingtip 2.0 Try out the double wing-tip look created by Peter Philips for Dior's SS '20 Haute Couture show (pictured above). Simply use black eyeliner to draw two discreet little "wings" at the outer corner of eyes, top and bottom, and fill in the gap between them with gold eyeshadow.
• Eye colour medley Think violet and orange, a mix of sorbet pastels, or even turquoise and yellow. Blend them to a soft, watercolour-like effect, or contrast them by wearing one shade on the eyelids and the other under the eye. Anastasia Beverly Hills Norvina Pro Pigment Eyeshadow Palette Vol 2 ($115, from Sephora.sg) offers a great range of cheer-inducing pop colours to play with, while those who prefer more subtlety can try Huda Beauty Mercury Retrograde Eyeshadow Palette ($105, from Sephora.sg).
15. WATCH A FASHION DOCUMENTARY
Fashion shows might have been cancelled, but you can still get a glimpse at the glitzy life of fashion designers. Recent releases include Wonder Boy, which explores the creative mind of Balmain, Olivier Rousteing. The intimate documentary gives an unfiltered peek into the heritage of the social media star, from his adoption to being mixed-race. 
There's also Chiara Ferragni: Unposted, which offers insight into how the pioneer Instagram star, aka the first fashion influencer in the world, made it. Our choice: House of Cardin, which chronicles the life of French designer and icon Pierre Cardin. It's a rare peek into the mind of a genius, featuring exclusive access to his archives and his empire through talking head interviews.
16. TAKE A VIRTUAL WALK AROUND THE WORLD
Check out the rare print exhibits of American pop artist Roy Lichtenstein or take a peek into the well-preserved family home of famous diarist Anne Frank in Amsterdam. And these are just part of the exciting highlights of some 20,000 art venues from over 80 cities on Google Arts and Culture (artsandculture.google.com). We love the virtual "walks" to 17 iconic movie locations around the world, like the quirky The Travel Book Shop from Notting Hill, and Cafe des 2 Moulins from the French film Amelie – a great way to relive your favourite movies.
17. CLEAN OUT YOUR CLOSET AND SELL ONLINE
With all that extra time at home, there's no excuse to procrastinate a wardrobe purge. For items that are too good to throw, put them up for sale on an online platform like Vestiaire Collective, which offers a curation of pre-loved luxury and designer goods. Listing an item yourself can be done in just four steps: Download the app, upload your image and description, ship the item to Vestiaire Collective for free once it's sold, then receive payment once the item is shipped to the buyer. Not only can you earn up to 80 percent of the purchase price, your chances of selling are maximised through the worldwide community of luxury shoppers that the Vestiaire Collective team has established.

18. INDULGE IN BEAUTY SLEEP WITH AN OVERNIGHT MASK THAT FEELS AND SMELLS DREAMY
If the prospect of a glowing complexion hasn't motivated you to get to bed earlier, maybe a luxuriant sleeping mask that transports you to an imaginary sanctum will provide that needed pull. Our faves:
• Crabtree & Evelyn The Gardeners Sweet Dreams Overnight Mask ($66.50, from crabtree-evelyn.com.sg). Moisturising and not greasy, the gel-cream mask has a sweet coconut-ish scent.
• Sulwhasoo Radiance Energy Mask ($102, from Tangs.com). The gentle texture hydrates and relaxes skin. We like the green forest scent too.
• Chantecaille Jasmine and Lily Healing Mask ($149, from chantecaille.com). Tired and very dry skin will love its nourishing, cooling feel.
19. DIVE INTO THE E-BOOK SHELVES
There's no better time to catch up on the books you want to read. Good news is, there are many free ebooks to choose from. Now Barnes & Noble and Kobo have curated sections with a wider selection of free books from graphic novels, picture books, cookbooks and magazines. 
For those who want to sharpen their investment and business skills, catch up on free titles like Investment Lessons from Warren Buffet; Your Lion Inside: Tapping into the Power Within; Productivity Hacks; and 12 Steps To Greatness on Barnes & Noble (bit.ly/2Vp2lax).
But if you're in need of some light reading, our recommendation for a fun time is The Choice by New York Times and USA Today best-selling author Lorhainne Eckhart (get it on Kobo at bit.ly/3b65S41). The romance-thriller novel is among the titles of the Walk The Right Road series. It's a riveting page-turner that tells a story of a woman called Marcie who loses her memory one day in a freak accident, leading her to meet a charming law enforcement agent named Sam.
@boomsingapore
20. STAY TRIM AND FIT
If you've always wanted to try a HIIT workout but didn't want to reveal your lack of stamina to a class of 20 people, try out Boom Singapore's IGTV and livestream workouts. The full-body workouts are filled with high-energy moves that will make you sweat and lose those calories – think dynamic ab exercises and jump squats. Be prepared to keep going for a minimum of 40 minutes. The weekly workouts are streamed live on www.instagram.com/boomsingapore, Mondays to Fridays at 8.15am, and Saturdays to Sundays at 10am. 
www.silviateh.com
21. DO GOOD WHILE YOU SHOP
You can play a part in combating the pandemic while in the luxury of your home. How? All you have to do is to make a purchase. A handful of local fashion labels will donate part of their sales, or medical essentials, to several organisations that help to combat Covid-19. 
• Silvia Teh (www.silviateh.com), a womenswear RTW label, will be giving 20 percent of its proceeds to The Courage Fund Covid-19 Relief Schemes that'll financially support those who've contracted Covid-19, as well as their family members.
• 3Eighth, a bespoke brand that offers tailoring services, will donate $8 for every tote and bucket hat sold (priced at $20 each) and all of the sales of its reusable masks (two designs, pay as you like) to two organisations supporting foreign workers, Transient Workers Count Too (TWC2) and It's Raining Raincoats, as well as Good Food For Community, a sub-division under social enterprise Society Staples that will provide and deliver food to the vulnerable. Visit www.3eighth.co/covid-19-fundraiser.
• Womenswear brand Ying The Label will be donating five masks to caregivers and frontliners of Care for the Elderly Foundation (CEF), an organisation that provides home medical and home nursing services to elderly and low-income individuals in Singapore, with every purchase of its hand-painted silk "tweelys". Go to www.yingthelabel.com/product/steady-heart-tweely.
22. DO A STICK-ON NAIL/NAIL WRAP MANICURE
Remove old nail polish, push your cuticles back, trim your nails, cut off hangnails and stick away. Position the nail wrap sticker in the centre of your nail, then file away excess in a downward direction. Tip: For a longer-lasting finish, apply top coat. 
• If you like clean designs and subtle colours: try Dainty Foliage ($15) from Nodspark (nodspark.com). From now until May 30, 2020, use the code "HWSTAYHOME10" for a storewide 10 percent discount, excluding bundle and sale items. 
• If you like the above + want to support the Covid-19 effort: go to Everyday Wraps (everydaywraps.com). The local nail wrap brand is donating profits from its 4-Pack: Everyday, Do Good ($50) nail wrap pack to local communities affected by Covid-19.
23. COCKTAILS IN THE HOUSE
The stay-home season shouldn't dampen your spirit to hold a cocktail party with your girlfriends. My Bar on (makemeacocktail.com/mybar) has you covered. It's an online bartender, where you can key the ingredients you have at home. Then voila! It'll generate a cocktail recipe for you. Choose from a variety of spirits to ciders (pretty sure the selection will cover what you have) and start mixing cocktails. This could be the next fun thing you do with your gal pals on face-to-face social network House Party to make up for your weekend bar visits.
24. CLEAN YOUR JEWELLERY THE RIGHT WAY
It is crucial to wash your hands regularly, but it's also essential to keep your accessories clean (when was the last time you washed your rings?). Jewellery with precious stones, like pearls and sapphires, can be tricky to keep clean. Most cleaning agents contain alcohol, which can damage your beloved jewels. Instead, use a mild hand soap and lukewarm water mixture. Dip – not soak – your jewellery into it for five to 10 seconds before removing them. Use a toothbrush to gently scrub areas that are might be hard to clean. Finally, a quick rinse under running water and you're done. Don't forget to dry them thoroughly – and immediately.
25. BUY A NEW BEAUTY PRODUCT ONLINE
Because we still want to look good even when working from home. And we think it's crucial to #buylocal to support our homegrown beauty brands during this time.
• For all the hand-washing you need to do: Mira (Mirasingapore.com)
It sells vegan, non-toxic skincare and artisan soaps, all free of chemicals, preservatives, palm oil and artificial fragrances. Its Oats & Chamomile ($13.50) face and body soap bar, in particular, is suitable for eczema-prone skin. For a 5 percent storewide discount, use the code HWMIRA5.
• For when you just want to use one product: Two Halves (Twohalves-skincare.com)
The SG beauty brand has just one SKU, its Better Balance Soothing Hydration Essence ($85), designed to reduce skin inflammation while nourishing skin with needed hydration. 
• For clean beauty: Peau Peau Beauty (Peaupeaubeauty.com)
The online store curates international skincare and makeup brands that champion cruelty-free and clean formulas. From a clear Aloe Gel Lash and Brow Mascara ($39) by Australian botanical brand Ere Perez that you can even apply on eyelash extensions, to cleansing gels from K-beauty brands, all its offerings are said to be safe for sensitive Asian skin. Get 15 percent off storewide for the month of May with this code: PEAUPEAUHW15. 
• For long video meetings: Ksisters (Ksisters.sg)
Founded by Korean expat Jungmin Lee, it's the place to buy Korean cult beauty products in Singapore. Hydrate and plump skin with Ksisters' I Woke Up Like This All in One Concentrate Treatment Mask ($60 for six sheets). And get your hands on their Glow Up Fridge ($150) to ensure your skincare products stay fresh. 
26. PLAN YOUR NEXT HOLS
Here's an escapist experience where you can literally travel through an app. Ascape VR is a free app that lets you go on virtual reality trips with pre-recorded footage in 360-view available for download. Ignore the #travelthrowbacks you see on Instagram and go on a tour in a country you've never been before. The videos on this app aren't like the cold and impersonal clips you see on stock sites. In fact, you can even go diving (with people) through these videos. Check out the Szechenyi Thermal Bath in Budapest in the day and switch to swimming with the sharks in the Caribbean. Then, write down the places you want to travel to next on your checklist.
27. PUT ON YOUR USUAL MAKEUP FOR ONE DAY
Look forward to when life goes back to normal whenever that might be, by putting on your regular makeup look (foundation too, don't cheat!) to remind yourself of better days to come.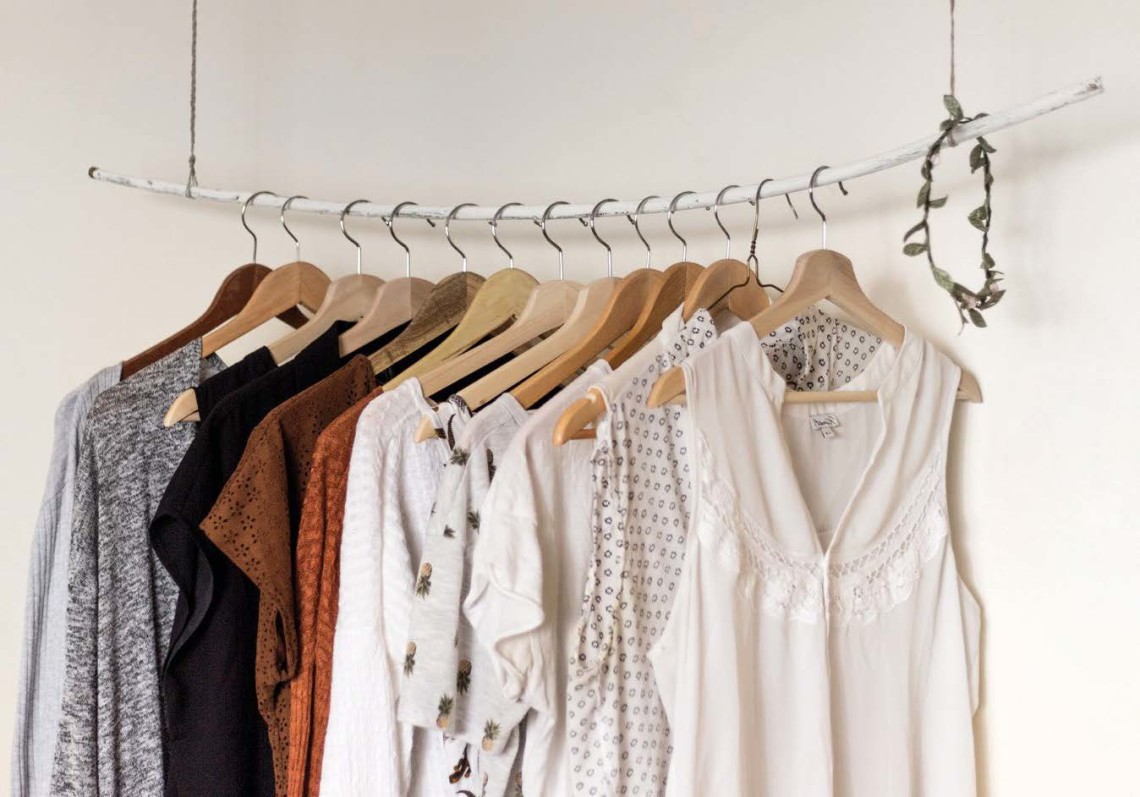 28. KEEP YOUR CLOTHES MOULD-FREE
With social distancing and WFH arrangements in place, half of your closet wouldn't see the light of day anytime soon. Singapore's humidity isn't an ideal environment for your favourite fashion pieces as the moisture in the air might turn them mouldy. Avoid that by separating your wardrobe into two piles. The first pile should contain clothes that you wear often, while the second are pieces that reserved for special occasions. Pack the second pile into vacuum bags and stow them away. This would allow more room for your everyday clothes, which promotes air ventilation that helps to prevent mould from forming. Tip: Make sure that your clothes are fully dried before keeping them away to reduce the chances of mould.
29. EAT HEALTHY
Your eating habits would've changed a lot in the past few weeks. And if hashtags on social media are any indication – #cantstopeating, #endlesseating and #stresseating – they stem from overeating or snacking on food that aren't going to give you nutrients fibre, vitamins, and minerals. A Couple Cooks (www.acouplecooks.com) recipes is where you can learn how to whip up easy-to-make, delicious and healthy recipes (vegetarian, seafood, and even plant-based meals). They include Easy Dinners, Special Occasion Dinners, Breakfast Recipes, Dessert Recipes, Sides & Salads Recipes and more. The Baked Salmon with Chimichurri, for example, is a nutrient-packed dish that takes only 10 minutes to bake, and it's served with a yummy green chimichurri sauce made of parsley and garlic sauce.
30. PICK UP SOME REAL MAKEUP TIPS FROM THE REAL MAKEUP PROS
They're not just any makeup artist doing another makeup tutorial They're the original pros. And they're on Youtube and IGTV. The three greats:
• Peter Philips The creative and image director of Dior Makeup. His Makeup Tips with Peter Philips gives a behind-the-scenes insight into his makeup looks. 
• Pat McGrath (@patmcgrathreal) The British makeup artist who's created looks for Gucci Beauty, Givenchy and Alexander McQueen. Her video on how to create a smoky eye is still a classic.
• Luca Pica (@lucapicaofficial) She's the global creative makeup and colour designer at Chanel. You get backstage "access" to Chanel shows and get to see her work on celebs Kirsten Stewart and Keira Knightley.