They're the frontrunners in local skincare and makeup, coming up with exciting new products and clever ways of doing things.
They're the frontrunners in local skincare and makeup, coming up with exciting new products and clever ways of doing things.
THE ORGANIC & ALL-NATURAL OUTFITS
(From left) Key Organics Divinely Gentle Micro Exfoliant, $61.60; Total Restorative Eye Essence, $81.65; Sensitive Skin Rescue Cleanser, $160.75
KEW ORGANICS 
A new range for super sensitive and damaged skin
Instagram: @keworganics
Website: www.keworganics.com
Not all sensitive skin is equal. Some may get tetchy from time to time, while others suffer from the skin equivalent of a raging meltdown. Kew Organics' new range has five products to deliver SOS aid: cleanser, toner, exfoliating powder, moisturiser and eye essence. 
"We've been seeing a rising number of consumers with eczema, psoriasis, rosacea and dermatitis; damaged skin that's weak, thin and raw; and badly sunburnt skin," says founder Lily Kew. "Highly sensitive skin tends to be very raw, dry, flaky and itchy. The skin barrier is also weak and thin, with broken capillaries on the surface." The products help to resolve these issues with richer formulas packed with nourishing ingredients such as omega and fatty acids. 
HANDMADE HEROES
Expanding with a vengeance
Instagram: @handmadeheroes
Webstie: www.handmadeheroes.com.sg
This homegrown brand made its name as the maker of the number one-selling lip scrub on Amazon.com. Its US sales skyrocketed so much that it expanded its manufacturing operations from Singapore to Malaysia in 2017 to keep up. The brand made another leap last year, by investing in specialised equipment. It can now create products with zero synthetic preservatives, with marvellous textures and functions. 
Handmade Heroes Cocolicious Lip Mask, $9.90, nourishes lips with mango butter, cocoa butter, jojoba oil and vitamin E
Already, these benefits are seen in its natural Cocolicious Lip Mask, an extra rich and creamy overnight worker. It'll also launch face oils in the next two months.
Says founder Lynsey Lim: "We can now make serums and face creams that are 100 percent natural, which we couldn't do before."
LIHT ORGANICS 
The local organic makeup trailblazer
Instagram: @lihtorganics
Website: www.lihtorganics.com
Homegrown natural or organic skincare isn't hard to come by. SG organic makeup, on the other hand, is a rarer thing. 
Liht Organics entered the scene in March 2019, and in four months, it snagged a three-year contract with a large Middle East retailer. If not for the pandemic, it would have rolled out in 70-odd stores there by now. 
The reason for its breakout hit status? High performing makeup that has great colour payoff and lasting power, yet is safe on skin. Its smudge-proof Dusk To Dawn Liquid Liner and lightweight Youth Elixir Liquid Foundation are award winners, while its liquid lipsticks and glosses deliver punchy colour, not a mouthful of chemical nasties.
Says founder Nerissa Low: "I want Liht to be seen as glamorous because I want it to catch everyone's attention. This is why we put so much emphasis on product quality and performance to ensure they function as well as, if not better than, chemical-based makeup."
13RUSHES
The cruelty-free makeup brush brand that's going places
Instagram: @13rushes
Webstie: www.13rushes.com
It has earned a reputation for handcrafted synthetic-bristle brushes that deliver the luxurious soft feel of baby rabbit fur without involving any animals. And with growing cachet comes opportunities for collabs with big players that result in more exciting offerings.
(From left) 13rushes x Gudetama Blush Brush, $19; Foundation Brush, $25; Foundation Brush, $32; Gudetama Beauty Egg Set, $38
Last June, 13rushes partnered with Sanrio for a Gudetama-themed brush collection that included accessories like makeup sponges, pouches, fake eyelashes and soap. The soap was formulated by Chemical Life Science students from Singapore Polytechnic and the University of Economics Ho Chi Minh, and then handcrafted by Vietnamese farmers from Cu Chi Village. 
Founder Tay Yu Hui says: "Recently, we also worked with a top Indonesian cosmetics brand, Esqa, to come up with a vegan cheek palette and brush bundle. It was a good chance to introduce our brand to new markets." 
THE NEWBIE
JUNG BEAUTY
Delivering a Korean hair spa treatment at home
Instagram: @jungbeauty_official
Webstie: www.ksisters.sg
Local e-retailer Ksisters is the go-to site for Korean cult labels here. Now, its founder Jungmin Lee has launched her own flagship brand, Jung Beauty, offering skin- and haircare that bring the spa or salon experience to your home.
Jung Beauty 2 Step Steaming Hair Spa, $50. Lee has included her favourite haircare ingredients such as coconut oil, hydrolysed keratin, silk amino acids and rose scent
Drawing on Lee's understanding of haircare (she used to handle marketing for hair brands at P&G), its first offering is the 2 Step Steaming Hair Spa. A made-in-Korea mask for all hair types, it has a self-warming effect that mimics the steam treatments popular in Korean salons, as well as aromatherapy benefits.
"The steaming effect helps the nourishing and strengthening ingredients penetrate into hair, while a leave-in keratin essence prolongs the effects of the mask," says Lee.
THE INNOVATORS
YOURS
Showing that "synthetic" is not a dirty word in clean beauty
Instagram: @lovefromyours
Website: lovefromyours.com
Unlike mandescribed clean beauty y self-brands, Yours doesn't shy away from using synthetic ingredients in its customisable moisturisers, serums and eye creams. 
"Years of 'greenwashing' has us associating 'natural' and 'organic' with good, and 'synthetic' and 'chemicals' with being toxic and harmful. In truth, the growing demand for all-natural products has given rise to many unsustainable farming practices. Also, many natural ingredients that aren't safe are still used in personal care products worldwide," says founder Navneet Kaur.
"The solution lies in balancing nature and science, and championing vegan, lab-made alternatives." 
Yours products contain no parabens, sulphates and phthalates, or essential oils, which are potential allergens. It uses a mix of natural ingredients from the Swiss Alps and lab-made compounds. 
The latest result is Clean Slate – exfoliating pads pre-soaked in gentle acids, hydrating sodium hyaluronate and plant extracts like skin-healing centella. The product uses no natural physical exfoliants like sugar or walnut as these may cause micro-tears on skin and are also unsustainable.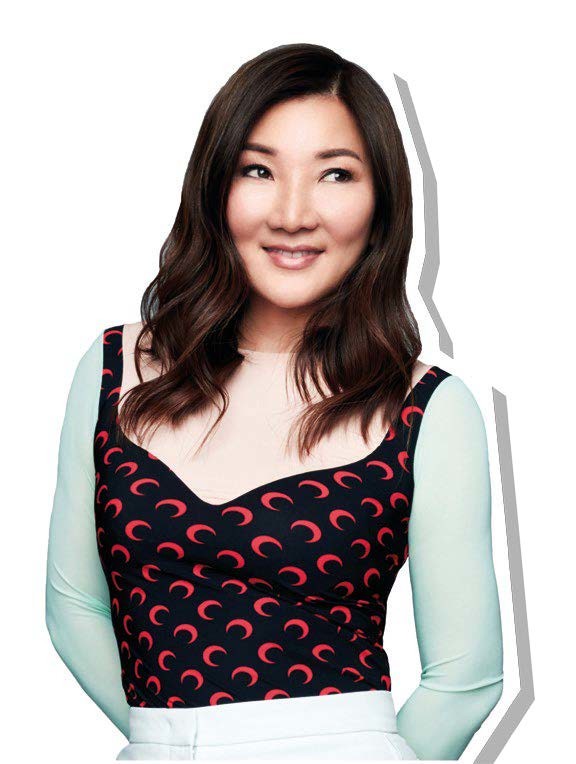 TWO LIPS
Finding new ways to look after your intimate areas
Instagram: @twolips.vip
Website: www.twolips.vip
The brand that lays claim to being the world's first luxury intimate care has broken taboos and gone a fair way in changing our attitude from bashful to "hell yeah".
Between products like an activated charcoal vulva mask (which is consistently sold out) and serums that hydrate, brighten and zap sebum, you'd think Two Lips has covered all the bases of feminine care.
From top: Blackout Activated Charcoal Vulva Mask, $21 each; Bumpps Sebum-Control Serum, $130; Ice Calming Rescue Cream, $80
Nope. After introducing the De-crease antioxidant firming cream in February and Ice, a calming and anti-irritation cream, in May, coming up later this year is a prebiotics-rich range of cleanser, moisturiser, exfoliator, sunscreen and overnight mask. Brand founder Cynthia Chua says: "They're made to strengthen skin's microbiome and rebalance its immune system."
SKIN INC
Creating inventive products that are spot-on
Instagram: @iloveskininc
Website: www.iloveskininc.com.sg
Working with labs in Japan and Korea, this local frontrunner of customised skincare, led by its founder Sabrina Tan, has a track record for coming up with stuff that's not just novel and exciting, but perfectly on-point with user needs. 
Take the Optimizer Voyage Tri-Light Glasses introduced last year, for instance – LED "spectacles" that you put on for 10 minutes daily to tackle a range of eye area concerns.
More recently, the brand launched the Serum Glow Filter and Serum UV Moisturizer, two hybrid products perfectly suited to WFH beauty routines and mask-wearing. 
The former – said to be a real life selfie filter – is a serum that addresses skin concerns like enlarged pores, rough texture and blotchiness, as well as makeup needs like instant radiance and blurring out blemishes. The latter is a lightweight milk that offers hydration, protection against UV rays and blue light emitted from screens, and soothing ingredients to address "maskne" and clogged pores. 
From left: Essential Oil Roll-On in Spiced Orange, $18; Clay Cleanse Face Soap, $12-$20
THE VERDANT LAB
A scented boost for reusable face masks
Instagram: @theverdantlab
Website: www.theverdantlab.com
Launched in May last year, this brand founded by a textile industry chemist and a designer offers skin-, hair- and bodycare with simple, minimal formulas and ingredients backed by scientific research. 
Its latest product: Mask Freshener ($18), an alcohol-based freshening spray to spritz on your reusable face mask, to tackle stale odours and the germs that reside on them. It helps keep face coverings smelling good and is said to helps prevent acne from prolonged wear. 
One spritz can last up to a few hours; it comes in seven scents, such as White Tea & Freesia, and Oakmoss & Tonka. Use it as often as you like – after perspiring, after meals, whenever. 
Do note, though, that it is not intended as protection against the coronavirus. And you should still wash your mask frequently as dirt and shed skin cells will build up over time.
Other bestsellers worth checking out include the Neroli Nectar Shampoo and Conditioner, the Spiced Orange Essential Oil Roll-On and the Clay Cleanse Face Soap.
THE MILLENNIAL FOUNDERS
ROOKI 
The gutsy start-up that's simplifying skincare
Instagram: @rookibeauty
Webstie: www.rookibeauty.co
Starting a beauty brand with zero industry experience is a brave move. But 28-year-old Hayley Teo is confident her line of basic skincare promising hydration, nutrition and glow will appeal to women who want easy-to-understand products. 
The brand doesn't boast many items, but what's there addresses key lifestyle needs like lack of sleep, pollution and sun exposure. There's Circadian Fixer Hydro Drops, a repairing serum designed for night owls, and Honey Matcha Soothing Drops, a smoothing cleanser.
"Our products are clean, cruelty-free and contain just the right amount of active ingredients and superfoods to deliver visible results," says Teo. 
For technical expertise, she looked to formulators in Japan. "Being manufactured there gives us access to a whole range of Asian superfoods, like seaweed from the Japanese coastlines and Chardonnay grapes from Nagano," she says. 
BSKIN 
Putting the "bee" into beauty
Instagram: @bskin_asia
Website: sg.bskin.com
Cofamily that's ming from a been in the bee-based supplements business for over 30 years, Chia Su-Mae is both highly savvy and a firm believer in ingredients like honey, propolis and royal jelly. 
"I grew up seeing first-hand the many health and reparative benefits of bee products and instinctively knew this was an area I wanted to explore in skincare," says the 31-year-old former lawyer who started Bskin four years ago.
Bskin Anti Acne 3C Spot Treatment, $38. Combines skin-clearing ingredients like witch hazel with a bee-based complex of honey, propolis and royal jelly.
The brand's latest launch demonstrates just how beneficial bee-derived ingredients can be on many levels. A treatment gel that addresses acne concerns pre-, during and post-breakout, the Anti-Acne 3C Spot Treatment works to clear acne by targeting blemish-causing bacteria and excess sebum, calms irritated and inflamed skin, and prevents scars and pigmentation.
"I work closely with a team of scientists in South Korea on the formulations. I am OCD about the textures, scents, results and packaging of each product. If I'm not completely satisfied, we go back to the drawing board," she says.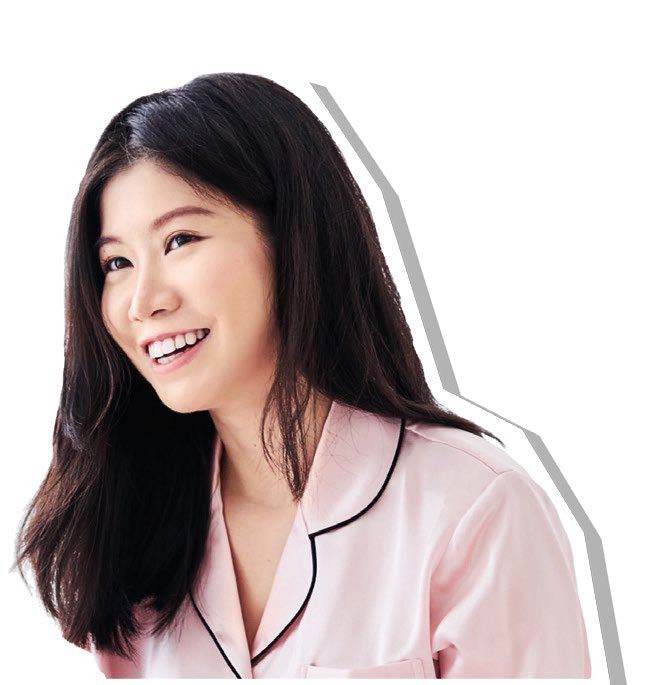 SIGI SKIN 
The indie brand that's making it
Instagram: @sigiskin
Website: www.sigiskin.com
It's barely two years old, but it already has a firm footing in the local beauty scene through bestsellers like the Morning Glow Physical Sunscreen, and won two Her World Beauty Awards (for the Dew Potion and Kaleanser Face Wash). In spite of tough times, it has two launches in the pipeline this year. 
Not bad for an indie outfit started by a 25-year-old whose initial beauty expertise came from makeup lessons in Korea. "I am a beauty junkie and I look for gaps in the market, for products I want but cannot find," says founder Xenia Wong.
She has shown a knack for choosing ingredients, such as the bakuchiol (a plant-derived retinol alternative) and purslane (a nutrient-rich plant) used in its new Dream Capsule overnight mask. "These ingredients were difficult to get hold of, but we didn't want to compromise. We chose bakuchiol over retinol as most people can't withstand the pimples, flaking and redness it induces."