These local labels got their start from crowdfunding, but have gone on to set up their own brands. Here's why you should #supportlocal by backing them too.
These local labels got their start from crowdfunding, but have gone on to set up their own brands. Here's why you should #supportlocal by backing them too.
The custommade raw denim jeans are priced from $179-$249.
Starting a business is never easy. A challenge faced by many start-ups is obtaining that initial moolah. One way to get it: crowdfunding. With an initial goal of as low as $1,000, one can get interested "backers" to fund your project by pledging a sum of money, either with no strings attached or with rewards in return.
And one of the most popular platforms to do so is Kickstarter. Founded in 2009, the American-based company's mission is "to help bring creative projects to life". As of June 2020, it has raised more than US$5 billion dollars (around S$6.96 billion) for over 183,000 successfully funded projects. 
While music start-ups are the most successfully funded (17 percent), fashion enterprises are a force to watch too, making up 4.85 percent. Still, it's a competitive world out there, and not every project that meets its goal actually goes on to become an established business. 
Here, six SG-based fashion labels that made it. Started and designed by local talents, they got their start on Kickstarter, but have since gone on to launch their own brands. What they all have in common: contemporary and affordable designs that are easy to wear, and fit right into the modern woman's wardrobe.
HOW CROWDFUNDING WORKS
1 Launch the project with a targeted goal (amount to be raised) on a platform such as Kickstarter.
2 Receive donations from interested backers.
3 Once the initial goal amount is reached, successful projects move on to fulfil the rewards, which are gifted back to investors. 4 For unsuccessful projects that failed to reach their funding goal, backers can choose to either withdraw and get a refund, or carry on their funding with the initial pledge amount.
JOURNAL PROJECTS
Founders Wayne Lee, 26, and Lincoln Thong, 27
Goal: $8,000 (159% funded in 30 days)
No. of backers: 66
Instagram: @journalprojects
Website: www.journalprojects.com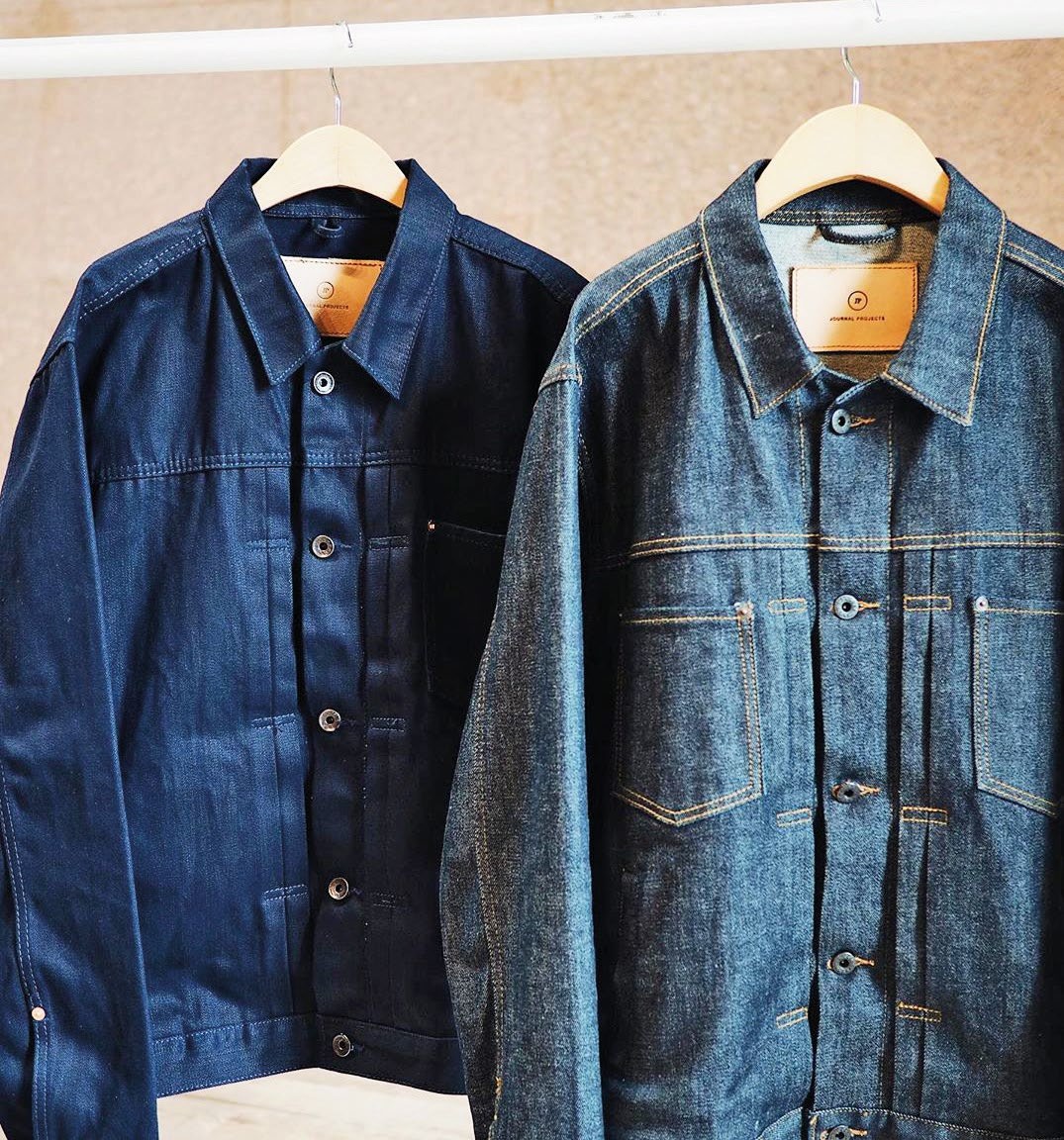 The custom-made jackets are made from Wabash and Heavy Slub selvedge denim.
It's not easy to find a pair of jeans that fits perfectly and lasts – that was what prompted Lincoln Thong and Wayne Lee to start Journal Projects in August 2016. The brand specialises in custom-made raw denim pieces (from jeans to jackets, $179-$259) made by a family of craftsmen in Indonesia.
Lincoln says they had a great experience on Kickstarter, despite the "preparation work, such as marketing, photoshoots and brand awareness, needed before the launch", and that it helped their brand gain awareness both locally and globally. They met their initial goal of $8,000 in two weeks, with customers coming back for a second piece post campaign because they liked the fit, as well as their service.
Currently, the bespoke service is available for both male and female customers. There's an initial 30-minute consultation for measurements, after which it takes three to four weeks for completion. The brand also offers ready-made tote bags ($59-$79). The founders intend to expand their range to include custom shirts and shorts, as well as more ready made accessories in the future.
Wool-blend cap, $55
SUPERBLESSED
Founders Sara Ho, 29, and Paul Ho, 32
Goal: $10,000 (135% funded in 31 days)
No. of backers: 174
Instagram: @superblessed.co
Website: www.superblessed.co
The latest design released in April this year. Cotton T-shirt, $55
Paul and Sara Ho of Superblessed launched their streetwear label specialising in T-shirts and caps on Kickstarter in November 2017 to gauge the demand for their products. As its name suggests, the brand aims to spread positive messages with its apparel. Actress Felicia Chin is a fan, snapping up their socks and 3M reflective logo T-shirt earlier this year.
The siblings say their first experience on the crowdfunding platform "was quite a roller coaster of emotions, from the anticipation to the preparation, the thrill of and the fear of not hitting the target". But it was all worth it – they reached their goal of $10,000 in 25 days.
To date, Superblessed offers six T-shirts ($55-$65), a set of two pairs of socks ($40) and two cap styles ($55 each). Its T-shirts are sourced and made in Singapore by Konstrukt Labs, a local supplier that offers silk screening so it's a great way to #supportlocal.
PARADIGM SHIFT
Founder Audris Adabella Quek, 24

Goal: $12,000 (108% funded in 39 days)
No. of backers: 155
Instagram: @paradigmshiftlabel
Website: www.paradigmshiftlabel.com
The black dress that comes in seven different sizes.
Audris AQuek wants dabella to change people's attitudes about what "sexy" and "attractive" mean, hence the brand name Paradigm Shift. Founded in November 2018, the label started off by offering a long black dress on Kickstarter in seven sizes (significantly more than the usual three or four sizes) from XS to 3XL, to encourage women to feel comfortable in their own skin – we love a brand that's all for inclusivity. The dress is still available for purchase on the brand's website at $65.
(Below) These earrings ($45) are crafted by Nepalese women.
Audris says she had to do tons of research as she did not have any prior experience in fashion. "I did a good four to five months of research and planning, leading up to the 40-day campaign," she says. "I had to learn how to build a campaign from scratch, look for suppliers, work through the supply chain, set timelines, and so much more." Her hard work paid off, with the project raising a total of $12,983.
The label has expanded its range to include other items like a grey jumpsuit ($85), two earrings ($45 each) and a collapsible, reusable cup ($25). Audris says she aims to expand into shoes, bags and even homeware in the future. 
TESSELLATE.CO
Founder May Peh, 26

Goal: $1,000 (150% funding in 35 days)
No. of backers: 34
Instagram: @tessellate.co
Website: www.shoptessellate.co
Combining her love for gemstones and a strong belief in fair trade and social entrepreneurship, May launched Tessellate.Co, a jewellery label that gives back, with the help of Kickstarter in October 2016. The brand is known for its chic hypoallergenic rings and necklaces made from Howlite gemstones and gold-plated 925 silver – perfect for those with sensitive skin. And it's for a good cause: For every item purchased, a dollar is donated to Fior Di Loto, an India-based non-profit organisation that aims to improve the lives of underprivileged village girls. Currently, it is providing three girls with education and food supplies.
The delicate jewellery is made from hypoallergenic materials, so it's suitable for those with sensitive skin.
May says she was initially worried as jewellery campaigns do not do well in general, compared to tech-related projects. "Still, there was a fair share of backers that supported fashion projects, which gave me the confidence in taking up the challenge to launch," she shares. Her goal of $1,000 was achieved in 35 days, ending up with a total of $1,495.
The label also offers a variety of jewellery with an extensive range of gemstones, such as topazes, malachites and diamonds, for as low as $20. The jewellery is made in various factories across South-east Asia, and works with some small home-based crafters to produce certain collections.
PLAIN SUPPLIES
From right: Founders Mandelena Koh, 27, Andy Ong, 27, and head of operations Guang Wei, 25
Goal: $8,000 (317% funded in 31 days)
No. of backers: 237
Instagram: @plainsupplies
Webstie: www.plainsupplies.com
The watch straps are interchangeable, and are sold separately ($28-$38). 
Founded bMandelena Ky oh and Andy Ong, Plain Supplies is known for its minimalist watches with interchangeable straps at very affordable prices – between $69 and $99. In 2017, the couple used Kickstarter to crowdfund their Everyday Watch. For just $149, you get a stylish stainless steel watch with three interchangeable straps – that's three styles for the price of one. The community knew a good deal when it saw one – they achieved their goal of $8,000 in just 16 hours, ending up with a total of $25,409 a month later. 
The Everyday Wallet, $79-$119
The couple say it was a "good and smooth sailing" experience. Not only did the platform help them to successfully raise funds to meet initial production costs, it also helped their brand to reach out to an international audience. 
While the Everyday Watch is still their bestseller, they've expanded their range to include wallets (the Everyday Wallet was also crowdfunded in November 2018, exceeding its original pledge of $8000 by $2,567) and bracelets. Watch out for their first backpack in 2021.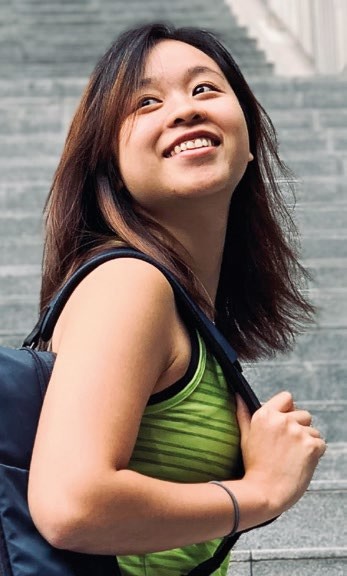 BOW (BOLD, OBSESSED, WILD)
Founder Mandy Chan, 24

Goal: $15,000 (407% funded in 30 days)
No. of backers: 592
Instagram: @bowforbold
Webstie: www.bowforbold.com
The Quiver, a multi-functional backpack for gym-goers
Founded by Mandy Chan, lifestyle label Bow understands the needs of fitness enthusiasts, translating them into its products. Its first item, launched on Kickstarter April 2017, is a multi-purpose bag called The Quiver ($97). The waterproof bag has multiple compartments to separately stow shoes, toiletries and clothes, and can be carried in three ways: as a backpack, a sling and a hand-carry. 
The Quiver X is a sharper and sleeker version of The Quiver that's perfect for the office.
Mandy says the Kickstarter campaign exceeded all her expectations. "It's exciting to see the numbers go up every single day, and people whom you don't even know rooting for you," she says. "And it's really fulfilling to see people saying how much they enjoy the products in the comments section." She met her goal in just four days, ending up with an impressive total of $60,982.
Bow has since rolled out five other products: the Quiver X (an alternative to the Quiver for office-goers, $187), the Nock Pack (a waterproof nylon drawstring bag, $45), the Nock Pouch (a waterproof nylon pouch, $27), the #BowCares Kit (reusable masks, from $5.90 per mask), and the Anchor, a T-shirt with anti-virus properties that uses silver technology to destroy bacteria, launched last month.