From founding start-ups that have changed the way we live, to social entrepreneurs who are elevating communities, meet the 15 trailblazers who have set the bar sky-high.
From founding start-ups that have changed the way we live, to social entrepreneurs who are elevating communities, meet the 15 trailblazers who have set the bar sky-high.
Whether it's a pop star making his voice heard to millions across the globe, or a savvy entrepreneur moving societies at the touch of a button, these 15 individuals picked by Harper's BAZAAR represent a new generation of movers and shakers in Singapore who aren't afraid to take risks in a digital age. Be it online or offline, they have harnessed the infinite possibilities of these realms and carved out a unique space for themselves, which makes their achievements all the more impressive. Their knack for taking on a challenge (or two) have also shaped our daily experiences: How we get a ride home, purchase our groceries, engage in intellectual discourse, address social issues and access the hottest streetwear items right here in the Little Red Dot. There is plenty to learn from these go-getters who are changing things up on local shores—and beyond.
1. Nathan Hartono
SINGER-SONGWRITER, 26
Hartono is literally everywhere: Appearing in campaigns for DBS, Milo, the Ministry of Education… Safe to say, he's dominated Singapore since competing in Sing! China in 2016. It's funny that he's only released his fi rst Mandarin single earlier this year, an adaptation of his English single, "Electricity", since the singer is now looking to China. But Hartono's determined to break free from his associations with the talent show. If anything, he's shown the importance of finding your own voice.
2. Anthony Tan
CO-FOUNDER AND GROUP CHIEF EXECUTIVE OFFICER OF GRAB, 35
Grabbing a ride home has become so convenient these days that it's easy to forget that when Tan launched Grab, the Singapore-based transportation services app, it was hard to hold taxi companies accountable for any hiccups that occurred during the course of the journey. Since its beginnings in 2012, Grab has expanded to include GrabPay (a mobile wallet) and GrabExpress (same-day parcel delivery), among other services that it launched upon its recent acquisition of Uber—a move that spells a major structural overhaul for the local transportation industry.
3. Renyung Ho
ASSISTANT VICE PRESIDENT AND DIRECTOR OF BANYAN TREE SPA; CO-FOUNDER OF MATTER, 31
Artisanship, tradition and cultivation are fundamental to Ho's philosophy. As Co-founder of textile label Matter and Assistant VP/Director of Banyan Tree Spa, she's using her businesses as vehicles for social good. Particularly with Matter, Ho works with artisans from countries across Asia, with the goal of making rural production sustainable. In turn, her efforts allow their creativity to flourish across a range of fuss-free clothing filled with stories awaiting the wearer to discover.
4. Rebekah Lin
CO-FOUNDER OF THE SOCIAL CO AND CHLOROS SOLUTIONS, 32
In safe and efficient Singapore, it's easy to think this country has it all sorted. Truth is, public needs have to be dealt with ceaselessly; and issues concerning mental health, food and economic distribution aren't always the first things that come to mind. Thankfully, we have people like Lin. With her endeavours—namely think tank The Social Co—and by chairing the Young Women's Leadership Connection, she's building an awareness that encourages us to look beyond what's in front of our eyes and deal with the issues that really matter.
5. Mae Tan
MARKETING CREATIVE OF SURRENDER, 23
The streetwear vernacular has existed in Singapore for decades. But it's thanks to Mae Tan, the oh-sofashionable Marketing Creative at Surrender, that Singapore has direct access to the brands that are starting all the current conversations in fashion (think Palm Angels from L.A. and Ambush from Japan). She's also brought in Off -White by Virgil Abloh and Japanese cult brand Christian Dada, complete with inventive retail experiences.
"Everyone is doing cool things. But how many last? Tom Chi from Google X taught us that rapid prototyping is the best way to ascertain what works. Innovation is the learning process between Version 1.0 and your final product." —REBEKAH LIN
6. Raj Datwani and Alex Chew
EXECUTIVE PRODUCERS/ PARTNERS OF ULTRA SINGAPORE, 36 AND 32
Datwani and Chew used to host brunch parties with about 60 guests in attendance. Then, they went big. The duo brought the ULTRA franchise to our shores—the Miami-based festival saw 45,000 partygoers in its 2016 Singaporean debut, grew to over 50,000 attendees in 2017 and the 2018 edition is expected to be bigger and better than ever. The pair also run the Michelin-starred restaurant The Kitchen at Bacchanalia and by-invitation-only business lounge, The Madison Rooms.
7. Karen Tan
FOUNDER OF POCKET PROJECTS, 37
Tan is at the forefront of rejuvenating Singapore's creative community. Her projects include The Projector, the island's only art house cinema (independently funded, by the way); Clockwork, a co-working space offering memberships at half the market rate; and Pocket Projects, a company that revitalises neglected premises into design-centric spaces. These projects are not simply facilities—lying at the heart of Singapore's cultural landscape, they nurture vital relationships that are needed to keep the creative industry going.
8. Joel Sng
CHIEF EXECUTIVE OFFICER OF HONESTBEE, 35
The last thing you want after a long day at the office is to get home to an almost-empty fridge. Even if you were capable of running to the nearest supermarket, its visual clutter and long cashier queues can make a simple errand overwhelming. Sng and his team saw our ever-evolving busy lifestyles, and in return provided us with much-needed convenience: Honestbee, now Asia's fastest growing food and grocery concierge service platform. They raised US$15 million in their Series A funding, proving that an understanding of simple human behaviour goes a long way. They even do laundry now, FYI.
9. Jennifer Loh
MANAGING DIRECTOR OF NOVU MEDICAL AESTHETICS, 42
Skincare is expensive. But we've got Loh to thank for making it more accessible. Together with the founders of NOVU Medical Aesthetics, her approach for the company—which is a rising leader in fast, effective and more affordable cosmetic treatments—is one of lifestyle rather than healthcare. It now oversees over 200 aesthetics clinics and points of sale worldwide. She's also launched Playeum, an international award-winning social enterprise that extends the joy of art experiences to children.
10. Tabitha Nauser
SINGER, 26
The über-talented singer and all-round cool girl has come a long way from her days competing in Singapore Idol nine years ago. Her sound has definitely matured—Nauser's R&B debut single, "Bulletproof", was a bold success with almost one million streams on Spotify to date. Her subsequent release, "Body Language", went on to top the streaming service's SG Viral Chart in its first week of release. Besides her musical ventures, the 26-year-old also starred in the local staging of Broadway musical, Rent.
11. Lai Shanru
CO-FOUNDER OF SHOPBACK, 29
From a three-person operation based in Singapore to a regional team with over 100 employees today, the e-commerce startup that Shanru co-founded, ShopBack, has grown to boast over 3.5 million users in six countries across Southeast Asia and Taiwan. With close to 1,000 orders per hour at peak times, ShopBack is helping everyone save by working with over 1,300 retailers, including Lazada, Shopee, and even eBay. The company successfully raised $25 million in funding in 2017, which will go towards growing its existing markets and expanding to Australia.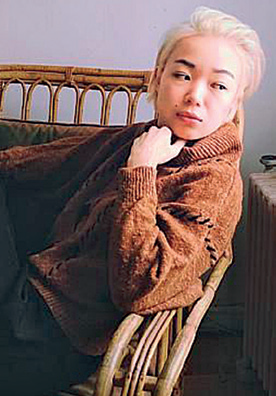 12. Amanda Lee Koe
AUTHOR, 30
If there's one quintessentially Singaporean book we'd recommend, it'd have to be Ministry of Moral Panic. Koe's collection of short stories, published by Epigram Books in 2013, unabashedly unveils the country's transgender issues, xenophobia, local myths, heartland stories and so much more. It won the 2014 Singapore Literature Prize for fiction and the 2016 Singapore Book Award for Best Fiction Title, and was longlisted for the 2014 Frank O'Connor International Short Story Award. Her upcoming novel about actresses in the 20th century has been picked up by American publisher Doubleday, and will appear under its literary imprint Nan A. Talese, which publishes acclaimed authors such as Margaret Atwood.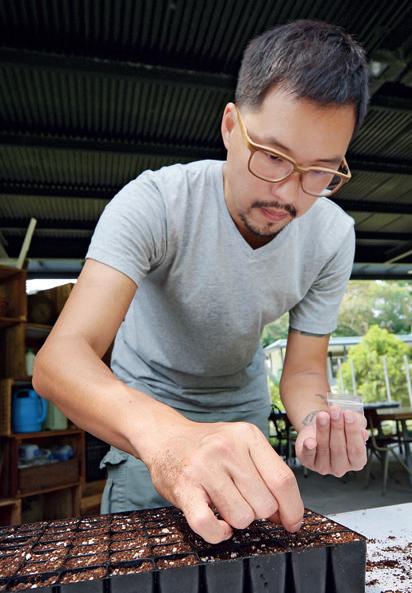 13. Bjorn Low
CO-FOUNDER OF EDIBLE GARDEN CITY, 36
Singapore may be dubbed the Garden City, but Low reminds us how detached we are from the process of obtaining our food. While urban farming has taken off in pretty much the rest of the world, it's still relatively new in Singapore. Cue Edible Garden City, the company Low co-founded, which installs edible gardens for over 50 restaurants, cafés and chefs. It even provides tours to the gardens they've created, taking you through the farm-to-table process, and opening eyes to a previously ignored aspect of the food production cycle along the way.
14. Khai Lin Chua
CO-FOUNDER AND CHIEF FINANCIAL OFFICER OF FUNDNEL, 30
Chua believes that finance is never about money alone, and you best believe her: She's worked for J.P. Morgan, CIMB-GK Securities and Citibank. In 2015, she co-founded private investment platform, Fundnel, which facilitated US$49 million of fundraising across 15 business deals in the region—in 2016 alone. The first fintech company in Singapore to tackle private investments, the platform connects investors to companies who are often overlooked by institutional investors at their fundraising/pre-IPO stage. As CFO, her emphasis is on providing companies with more modern financial solutions.
15. Vinnie Lauria
MANAGING PARTNER OF GOLDEN GATE VENTURES, 37
If you've a big idea, Lauria can help you realise it. He co-founded Golden Gate Ventures, an investment company that specialises in backing early-stage start-ups across Southeast Asia. In the years since its launch in 2011, Golden Gate Ventures has had a hand in assisting the inception of familiar services such as Carousell, Redmart and Codapay. Perhaps recognising the fact that raising capital is only half the battle won, Lauria and his team have also built a network of like-minded entrepreneurs and talents who can support each other in their quest to change the world we live in.
"No matter what role you may be in, approach innovation with the spirit of constant problem-solving and iteration. Test new ideas. Learn from them. Improve. Then re-test. Keep it on repeat." — LAI SHANRU
BY ALLYSHA NILA. PHOTOGRAPHY: FACEBOOK; GAN; COURTESY OF FUNDNEL, GOLDEN GATE VENTURES, HONESTBEE, LESLIE KEE/WARNER MUSIC SINGAPORE, KIRSTEN TAN, MATTER, NOVU MEDICAL AESTHETICS, SPH IMAGE BANK, SONY MUSIC ENTERTAINMENT SINGAPORE