Essentials.
Essentials.
Sicily Inspired
Dolce & Gabbana's
latest range of lipsticks emulate Sicily's postcard-perfect landscapes in a collection named after the Italian island. The ultra-light texture and vibrant hues promise a dewy finish, intense pigment and a moisturising handbag essential to soften your smackers, housed in an elegant black and gold stylo case.
www.dolcegabbana.com
Local Flair
Designed for the Artefino Fair in August,
Sofie
b.'s latest collection marries Filipino design with contemporary silhouettes and comfort – think adorable pompoms and colourful, ethnic trims. All materials are upcycled from previous collections to keep green consciences clean.
www.facebook.com/sofie.b.mnl
Personal Space
Create your own oasis anywhere with the
Levitat
aerial mat. The compact 42cm pack extends into a triangle with a length almost seven times its size, large enough to accommodate three adults. It's designed to transform into a hammock or aerial yoga mat and can be set up anywhere using its Levi-stand, either using a tree as a pole, set up with a wall or assembled in a frame in any indoor or outdoor location.
www.levitatfly.com
On the Nose
Complementing Chapter III of
Penhaligon's
Portraits collection are, for the first time, two new teas – vanilla and jasmine – that pair with the perfumes designed for the collection's characters in its fictional narrative depicting a scandalous aristocratic family. Chapter III's fragrances include Countess Dorothea made with red ginger and cinnamon oil; Monsieur Beauregard boasting tonka bean and pink pepper notes; the exotic Sohan brimming with rose and vetiver, as well as Yasmin featuring cardamom and vanilla.
www.penhaligons.com
Object D'Art
Hermès'
Fall Winter 2017 accessories encompass quirky collectibles like skateboards, wallpapers, placemats, travel sets, jewellery boxes, equestrianinspired accessories and brainteaser toys in an array of bold hues. Fashion favourites include belted wrap-around coats with leather detail and asymmetric buttoning; shirts paired with straight, supple, or contrasting high collars; as well as items in extra-fine cashmere, cotton poplin and calf, sheep and lamb hide.
www.hermes.com
Globe Trotter
Gucci
invites intrepid travellers to locations that hold a cultural connection to the iconic fashion brand. Whether private or hidden, each destination features Creative Director Alessandro Michele's contemporary aesthetics. For example, Chatsworth in Derbyshire, is where the Italian label shot its Cruise 2017 campaign and supports an exhibition until mid-October. The app provides a description of the place with images, contacts and relevant event information.
www.gucci.com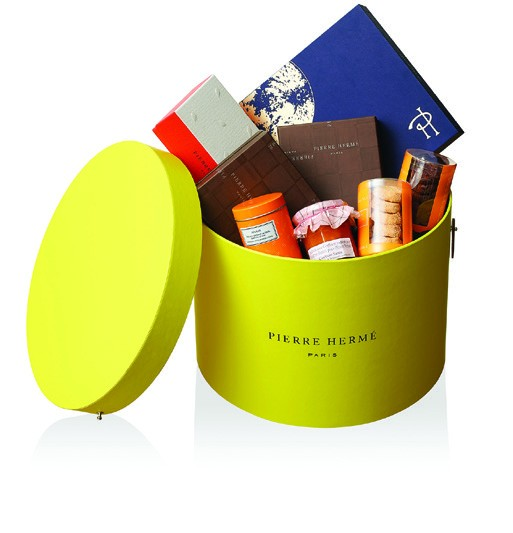 Full Moon
Pierre Hermé
brings Parisian flair to Mid-Autumn Festival with four new flavours: Pierre Praliné & Chocolat, Ispahan (rose, raspberry, litchi and rose), Infiniment Vanille and Yuzu & Matcha Green Tea. They are available in assortments of four and eight, presented in gift boxes with tea caddies and bespoke hampers until October 15.
www.pierreherme.com