See which celebrities and stars truly light up the night
See which celebrities and stars truly light up the night 
Pleats To Meet You!
This season we say bring on the crease! Bonus: You'll be able to skip ironing your skirts as these concertina cuts are meant to stay all through the day. Learn from Doona who looks très chic with a flared patterned skirt combi, or go for all out glamour in a metallic finish a la Kate and Sarah. Want to keep up with your leg game? Opt for a thigh split like Ciara does.
Wrap And Roll
There's a new twist on geisha dressing, and it looks fresh while still remaining oriental and sophisticated. Style benefits? Voluminous kimono sleeves make your waist look smaller. Win! Tilda puts a modern cool-girl spin in the original kimono frame, while Jemima goes all out for drama in her extended sleeves. If you want to keep things simple, opt for elegant contrast piping just like how Tang Wei stuns in her gown.
House Of Prints
Forget what you knew about wearing prints, there are no rules when it comes to pulling off this big, bold trend. Zoe channels understated elegance with her dual tone mash-up of diamond shapes and red florals. If you want to step out of your safety zone, make a stylish clash out of stripes and flowers just like Diane. For a little texture play, look to Jung-ahn who works lace and houndstooth all into the same frame.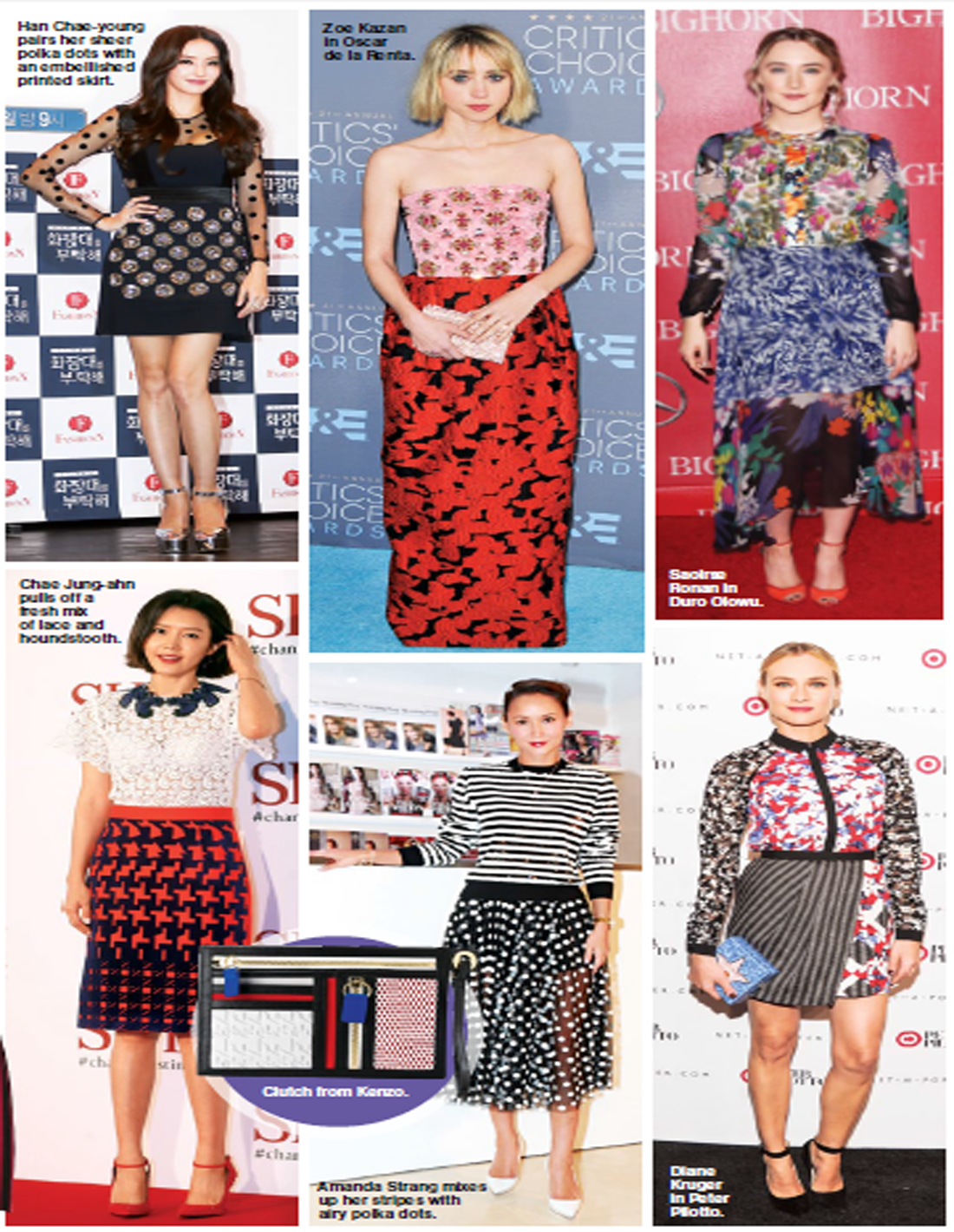 Cut It Out
Let's face it, it doesn't matter if your dress isn't exactly whole, as long as those missing pieces are strategically placed at the right spot. Tip: We say pick your best asset be it a defined collarbone or a sculpted midriff then flaunt, flaunt, flaunt! Lupita flashed a smidge of her sexy waistline while Karlie probably couldn't settle on a particular lady part and embraced daring cutouts from head to toe… the result? A major style win!