Revive your looks and revel in radiance with LANEIGE.
Revive your looks and revel in radiance with LANEIGE.
Water is a vital source of life. Without it, we cannot live. In fact, our bodies consist of 60 percent water and the condition of our skin is directly affected by the amount of hydration it gets.
That is why drinking sufficient water and moisturising your skin is so important in maintaining a healthy complexion. Understanding this in their quest to help women achieve clear and supple skin, LANEIGE has focused its beauty priorities around this essential ingredient: Water.
Over time, the moisturising barrier of our skin weakens, causing it to lose its strength and vitality. As the delicate membrane becomes less elastic, it starts to sag and wrinkle, resulting in much more easily damaged skin that begins to age prematurely.
So, what is the solution for healthier skin? Boost the amount of moisture that your skin is getting every day, of course.
Based on more than 20 years of research on the interaction between water and skin, LANEIGE discovered that water not only plays an important role in moisturising, it also enhances the effects of subsequent serums and creams that you apply, such as brightening and anti-ageing products.
To transform water into dynamic energy, LANEIGE developed its own exclusive technology, Water Science™, in order to help women maintain their youthful radiance through hydration. Their research has resulted in a plethora of skincare product ranges that harness the power of this life-giving source.
The Water Bank line encourages self-creation of moisture with its Moisture Biogene™, while the Sleeping Mask range uses Moisture Wrap™ technology to hydrate your skin through the night as you sleep.
For a brightening effect, the White Plus Renew (now White Dew) range utilises the Melacrusher technology to give you a skin tone that is at least two tones brighter. The Time Freeze range helps you defy the effects of time with its Dynamic Collagen™ technology to create firmer, contoured visage.
Over the years, as a testament to the efficacy of their products, LANEIGE has been a top contender in The Weekly's Best Beauty Buys Awards, winning 27 awards in total. In 2009, their Star White range was the winner of the Best Whitening Range, while the White Plus Renew (now White Dew) series bagged the same title in 2012.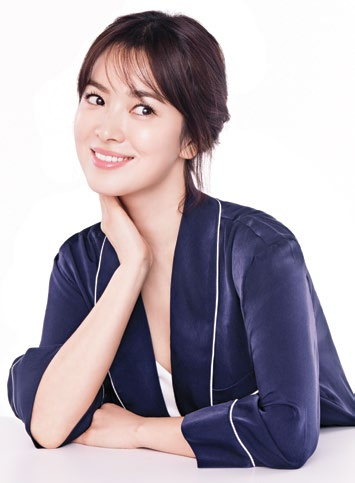 For three years running consecutively, LANEIGE's BB Cushions have also taken the top spot for Best BB Cushion, Best Cushion Foundation and Best Whitening Cushion in from 2015 to 2017, offering excellent coverage with pore control and whitening benefits.
Their facial and eye masks have also won numerous awards, including the Water Sleeping Pack (now Water Sleeping Mask), White Plus Renew Eye Cream (now White Dew Intensive Eye Mask) and Lip Sleeping Mask.
In pursuit of beauty that dazzles, LANEIGE's latest tagline, "Unleash the sparkling beauty in you" inspires the rediscovery of clear and radiant skin.
However, the road to dazzling beauty goes beyond the skin; through achieving beautiful complexion, LANEIGE hopes to add sparkle to the lives of women around the world by spurring confidence for them to live more boldly than ever before.
My Fair Lady
Here's how you can brighten your skin for a truly ravishing complexion
BB CUSHION (FIRST KNOWN AS SNOW BB SOOTHING CUSHION)
The 2017 winner of Best Whitening Cushion in The Weekly's Best Beauty Buys Awards, this cushion compact comes in three variants – Whitening, Pore Control and Anti-Aging – for a radiant, moisturised finish.
WHITE DEW ORIGINAL AMPOULE ESSENCE (FIRST KNOWN AS WHITE PLUS RENEW ORIGINAL ESSENCE)
Discover brighter skin with this whitening essence, which bagged the Best Beauty Buys Award for Best Anti-Dark Spot Treatment (Brightening) in 2016. Phyto Sugar Water hydrates parched skin while its Mela-vita Crusher demolishes freckles and dark spots.
WATER SLEEPING MASK (FIRST KNOWN AS WATER SLEEPING PACK)
Three-time winner of Best Hydrating Mask in the Best Beauty Buys Awards in 2011, 2016 and 2017, let this overnight mask purify your skin as you sleep, so you will wake up looking refreshed  and revitalised.