There's nothing woolly-headed about luxury brands' fervent support for the producers of ultrafine sheep fleece.
There's nothing woolly-headed about luxury brands' fervent support for the producers of ultrafine sheep fleece.
CREATURES OF COMFORT Merino rams in New Zealand, where Loro Piana sources its finest wool.
Transparency is a big buzzword in fashion these days, with successful young brands such as American company Everlane centring its marketing efforts around narratives of the factories it works with, or revealing a breakdown of the costs of producing, say, its latest wide-legged culottes. Thanks to growing consumer thirst to know more about the processes behind products, some luxury companies have also been spotlighting the story behind their premium raw materials.
One recent example, although the initiatives are not new per se: Ermenegildo Zegna and Loro Piana have been calling attention to their backing of Merino-wool – ultrafine fleece from Merino sheep – growers in Australia and New Zealand. Both brands' support for Merino wool growers goes back decades, and arose due to similar reasons – to encourage premium wool production at a time when many breeders were turning towards lower-quality wool to increase profits margins.
In April, textile and menswear giant Ermenegildo Zegna held the 55th edition of its Wool Awards, awarding wool growers prizes for best overall wool, as well as finest wool – a category that recognises fibres with a diameter of 13.9 microns or less. Textile manufacturer and luxury clothing company Loro Piana has made its "Gift of Kings" Merino wool – which is just 12 microns in diameter – the theme for the latest issue of its in-house magazine. Most importantly for the consumer, the best of this wool is bought and used directly in the products of both houses. That certainly gives us the warm fuzzies.
FIRST STEP Zegna's fine raw fibre is processed and woven in a lengthy process.
FOR LIFE'S JOURNEY
From handbags to small totes, luggage brands have been ramping up their options for women. Samsonite now opens its first women-dedicated concept store in Singapore at Paragon.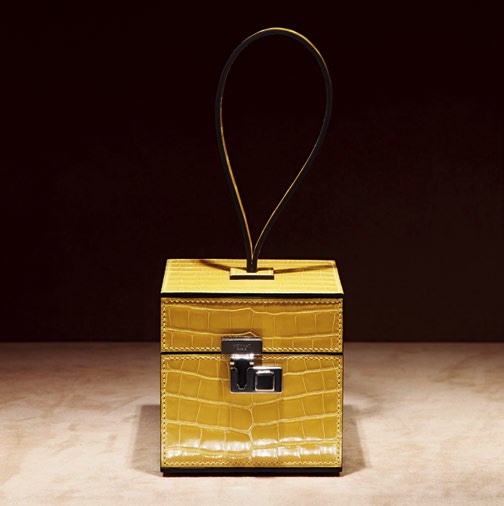 ON THE DOUBLE
Barely eight months since the opening of its first store at Ngee Ann City, Parisian heritage brand Moynat has opened its second Singapore store at Marina Bay Sands. The new Moynat Gallery stocks the brand's men's and women's collections, including leather goods, accessories, trunks and textiles. Highlights include updates on vintage-style pieces such as the Mini Vanity miniature trunk (pictured), as well as the Cabotin structured bag in a beautiful rich brown.
#B1-88/89 The Shoppes at Marina Bay Sands.
TOTAL IMMERSION
As mid-year vacation season continues, those who love the life aquatic might want to check out the latest from French fancy swimwear purveyor Vilebrequin. Aside from solidcoloured trunks, you'll find options with the brand's signature playful prints – think turtles, starfish, tropical foliage – and, strangely enough, baboons. Polo tees in bright shades such as yellow or orange guarantee that wearers will stand out in holiday snaps.
STEP THIS WAY
Following the 2011 closure of its two standalone stores by then distributor, socialite Jamie Chua, shoe label Manolo Blahnik – in partnership with luxury distributor Bluebell Group – once again establishes a standalone boutique at Marina Bay Sands. While the racks are of course dominated by the brand's "asgood- as-sex" (according to pop legend Madonna) heels, there are also a handful of men's styles, including loafers and lace-ups.
#B1-80A The Shoppes at Marina Bay Sands.
TEXT LYNETTE KOH