Including the stuff that didn't. So that you have the option of shopping for the same, or a different look.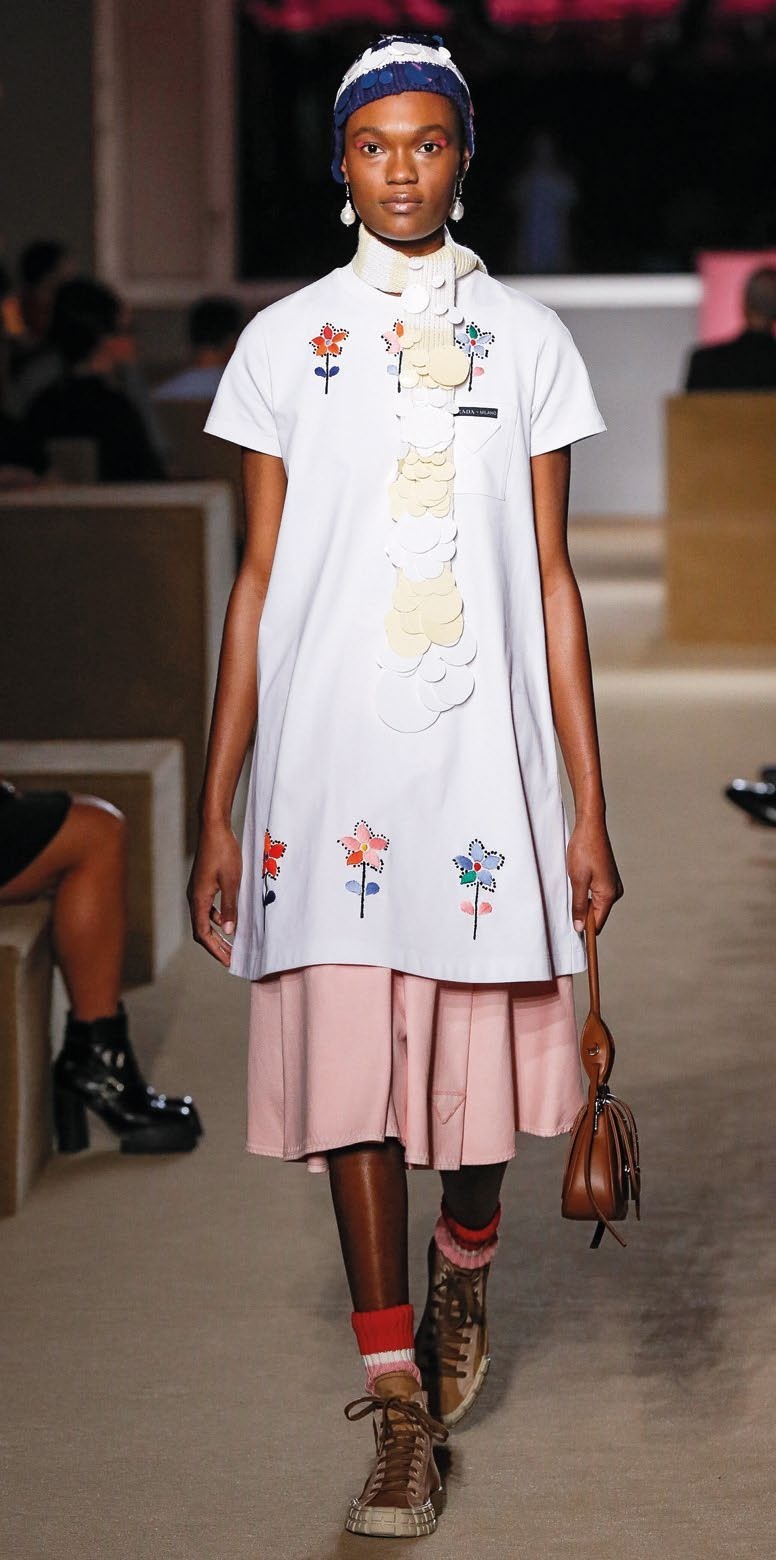 The must-try look this season, according to Prada: Wear a dress over a skirt.
Dior 5 Couleurs Glow Vibes eyeshadow palette in Pink Vibration, $107.
Dior Backstage Rosy Glow in Coral, $61.
Kanebo The Cream Foundation in Ochre B, $295.
Bowling calf leather bags, $3,270 each.
Benefit Cosmetics The Porefessional Hydrate Primer, $56.
Huxley Oil Mist; Sense Of Balance, $32.
"The nearest stockist for Celine's Triomphe' Signature vest is in HK. It's $480."
HW Endorses
The Breton Camisole
Even the model's stance suggests she can't believe we're putting $ on something that women (with style reminiscent of Jane Birkin's, circa late '60s-early '70s) have always had on heavy rotation. We can imagine them saying nonchalantly, "Seriously? This old thing?" Yup. Seriously. Because this "old" thing is going to be something – courtesy of Celine's Hedi Slimane for Resort. Unlike the Breton tee, the cami – specifi cally with ribbonthin shoulder straps, a V-neck and equally thin stripes – hasn't been widely worn the way it was in the '70s, '90s and early 2000s. And no one appreciates a forgotten look like Slimane. This, in turn, might inspire others (from high end to high street) to turn this "old thing" into a ubiquitous, hot thing. H&M already has a scoop-neck version for $17.95. – JE