Max Mara's fashion director, Laura Lusuardi, tells SARA WEE how to pick the perfect travel coat.
Max Mara's fashion director, Laura Lusuardi, tells SARA WEE how to pick the perfect travel coat.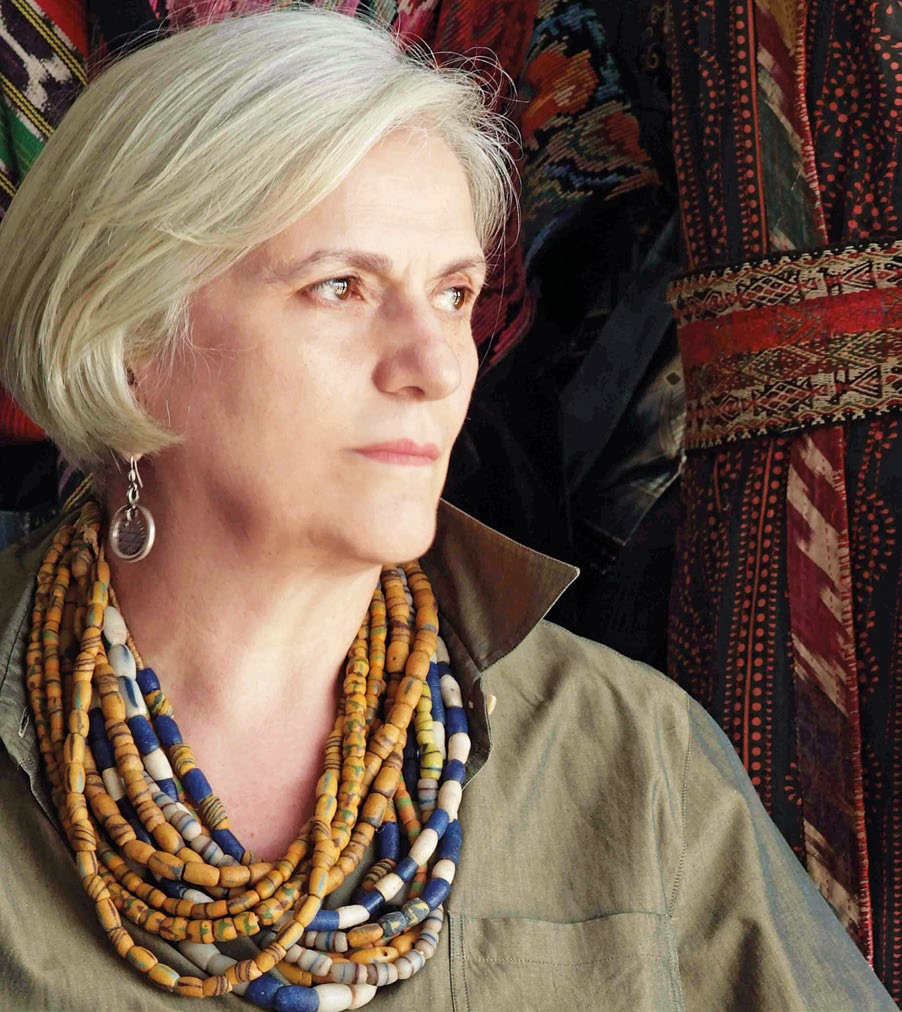 With 52 years of experience in researching and designing beautiful coats at Italian fashion house Max Mara, Laura Lusuardi is the reason Max Mara has become practically synonymous with timeless outerwear. When a fashion director like her gives you style advice, you listen.
Q: Which Max Mara coats would you recommend as a good investment for frequent travellers?
A: For travel, the best coat is one with a belt. When you're surrounded by baggage in a busy airport, the last thing you have time for is struggling with a handful of buttons. You need something easy, practical and comfortable, like the Manuela and Rialto coats. The Manuela has a simple silhouette, and can be worn both day and night. The Rialto has both a belt and a hood – a favourite for young European women. It is also flattering for both tall and short women, and is perfect for petite Singaporeans.
Q: What about fabrics for coats?
A: Cashmere and camel hair, without a doubt. They are durable and warm, but light at the same time – which is ideal because weight is an important factor when it comes to a good travel coat.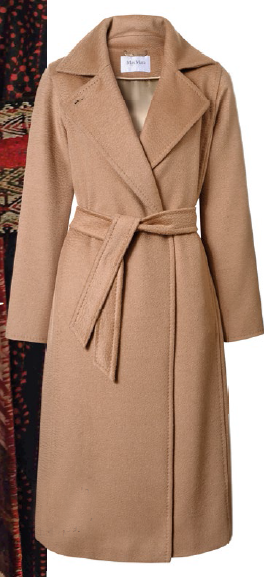 Q: Why is Max Mara's 35-year-old 101801 such an icon?
A: First, it has stayed exactly the same since its introduction in 1981. Such timelessness is a quality not easily attainable in fashion, which is why it is one of the most copied designs by brands all over the world. Second, it is a versatile coat that can be worn by any woman and complements any outfit. Its oversized silhouette also flatters all body shapes. Lastly, it's trans-generational. A coat that can be worn by both mother and daughter is not easy to find. It is so important to connect with the younger generation, and this coat does just that! This year, we introduced a special re-edition of the coat handembroidered with more than 10,000 beads. There are only 20 pieces available!
Q: Which place do you recommend everyone should visit at least once in his or her life?
A: My country – Italy. We may be small, but we have everything – cities, mountains, and even the beautiful Mediterranean Sea! If you like (or want to try) skiing, head up to the Alps – it's one of the most beautiful places in the world.
Q: You must be very good at packing for travel – any tips?
A: I may travel a lot, but I have yet to learn how to pack! (Bursts into laughter) I can never make up my mind, so I always pack double of what I need. Like, I am hopeless at deciding which coats I want to wear in winter, so I will pack at least five!
Q: We've heard that you started putting together a Max Mara company archive 10 years ago in Reggio Emilia, Italy, which is open to journalists and Max Mara staff . What's in the collection?
A: We have four parts to the archive – Historical Garment Archive, Historical Communications Archive, Vintage Archive, and the library. Anything that we consider a part of Max Mara's heritage is in there. The Garment Archive consists of more than 20,000 pieces of Max Mara clothing, accessories, sketches, and fabrics from the 50s up to today. Past advertising campaigns, editorial clippings, and videos of past fashion shows are all part of the Communications Archive. Both of these archives represent the DNA of Max Mara, which is something we are trying to transmit to the new generation. Also, because Max Mara puts great emphasis on creativity and research, we have a Vintage Archive that consists of 8,000 garments which represent fashion from the late 19th century onwards. We also have a library with more than 40,000 fashion magazines from all over the world!
Q: What inspired you to start the archive collection?
A: Fashion is a culture, and new designers should know its history. It is so important to me that the creative team has the opportunity to get inspiration from the past.
Q: When you go on research trips, what usually catches your eye?
A: I love looking for traditional costumes, because they are part of local culture, which will in turn shape fashion. I also love looking for vintage pieces from New York, London, and Paris – but I don't just buy whatever I like. It has to be something unique and interesting, especially in terms of silhouette, colour, shape, or fabric.