How far would you go to pursue your passion? Four jet-setters share how their travel itineraries take them trendspotting, goodwill hunting and adventure seeking. By Dana Koh
How far would you go to pursue your passion? Four jet-setters share how their travel itineraries take them trendspotting, goodwill hunting and adventure seeking. By Dana Koh
CALISTA CUACA
The luxury-seeking globetrotter with a budding passion for the business of fashion
How many countries have you been to?
About 15 so far. Honestly, I've ticked off  the more "touristy" experiences first, like seeing cherry blossoms in Kyoto, beach escapes in the Maldives, chasing waterfalls in the Philippines, and eating my way through Paris and Milan. 
Beyond shopping, how are you pursuing fashion globally?
I'm currently living my gap year to the fullest by travelling as far and wide as I can. A lot of that time is spent shopping and spending quality time with my family, but I have also just finished a fashion styling course at Istituto Marangoni's School of Fashion in London. 
What's been your favourite fashion experience so far?
Definitely visiting the "Balenciaga: Shaping Fashion" exhibition at the V&A Museum in London. Having just embarked on a fashion styling course then, it was truly enriching to be able to view over 100 works of art by Cristóbal Balenciaga and his successors up close. 
Where in the world can we find the most luxurious resort?
In the Maldives—Cheval Blanc Randheli. The property itself is the definition of #thesuitelife, with luxurious over-water villas and staff  that treat you like a queen. Plus, waking up to that infinite blue view is breath-taking. 
Where are your favourite places to eat in the world?
There are so many, from unique fine dining experiences at Providence in L.A., Jungsik in New York, and Visaandeschelde in Amsterdam, to more casual spots serving authentic flavours—which is really the key to any meal—such as Sariwon Korean Barbecue in Seoul, Addie's Thai in London and Golden Century Seafood Restaurant in Sydney.
Describe your jet-set style.
"Luxury street"—this can mean more athleisure at times, and more glamorous on others; sometimes, it is all in the shoes. The main difference between my daily and holiday wear is layers, and not just depending on the weather—sometimes you buy something, and you can't help but throw it on immediately!
What are your current favourites?
I'm currently obsessed with oversized, boxy blazers, lace-up blouses and lip tints, which are versatile in the way you can lightly smudge them on for day, then build a bolder look at night. 
What's your ultimate travel guilty pleasure?
Ordering room service for supper while watching a movie in bed.
ROSALYNN TAY
The passionate photographer who grows roots and seeks deep connections in every continent
What's your travel identity?
I am an open-minded, adventurous traveller, and I believe no amount of reading or studying can stand in for the real-world education you get travelling.
What's your most memorable trip?
The most unforgettable photography trip was definitely three years ago to Ethiopia. We spent close to a month observing and capturing the everyday lives, customs and rituals of the Suri tribe, witnessing some of the most beautiful moments of mankind while braving severe circumstances like harsh weather, tsetse flies and a 4x4 that lodged itself in mud.  
What got you started in photography?
I started photography after I injured my knee ballroom dancing—a hobby that evolved into me participating in, and winning, international competitions. My passion grew quickly after I got my first professional-grade camera, a Leica M420, and travelling soon turned into "photography holidays" across India by train, on a South American cruise to Antarctica, and to the Danakil Depression in East Africa, considered one of the harshest natural environments on Earth.
How have you developed this passion?
I have since channelled my visual projects towards more urban subjects, and moved to Paris for a year to attend a fashion photography course, resulting in a lot more shoot opportunities in the French capital and countryside. I also got to visit places like Lisbon and Budapest, on top of a bull run in Saint Fermin, Spain and the Trans-Siberian Railway route in Russia this year. 
What's still on your bucket list?
There are still so many places, like Israel, Iran and Bolivia. I am leaving for Inner Mongolia soon and have also booked trips to Bhutan, and Kashmir during Holi festival next year. 
How has photography changed the way you travel?
A good example is Paris. Previously, all I ever did in the city was go from luxury mall to Michelin-star restaurant. I now find myself constantly wandering off -the-beaten track and exploring quieter sides of Montmartre and Le Marais. I've also become more observant of the people around me, their nuances, culture and surroundings under the different light throughout the day. 
What are your travel essentials?
I'm always caught in the sun, so a fabulous hat and sunscreen are a must when out shooting. And you will always find me in oversized, embellished sunglasses to protect my eyes, and make a fashion statement. 
What's the greatest lesson you've learnt from travelling?
No matter your race, religion or skin colour, if you approach strangers in a completely foreign environment with a big smile and kindness, they will welcome you in. And if you are lucky, they'll feed you too. 
VANESSA PARANJOTHY
The Freedom Cups co-founder aims to improve the lives of women through health education, one menstrual cup at a time 
How has your travel identity evolved?
Previously, most of my friends would've described me as "princess-y", which I still get teased about to no end. I would say that I am a far rougher, tougher traveller nowadays. Many of our Freedom Cups projects see us in village mud huts or tents, and that is completely fine—sometimes even preferred—by me. 
What are Freedom Cup trips like?
We are a start-up so the goals are far-ranging: Everything from finding new retailers to distributing cups to marginalised societies. For first-time trips, we try to head up with a core team as we don't know what to expect and usually have to improvise on the ground.
What been your most challenging trip?
It has to be the first trip we took to the rural sugarcane plantations of Bacolod, Philippines. We did three projects with villages that have no electricity or running water; and had to scoop out water from holes in the ground to shower and trek mountains and cross rivers to get to the neighbouring communities. But that wasn't even the tough part—it was convincing our fi rst group of ladies that Freedom Cups were going to make their lives easier. We had no prior experience with the curriculum we had designed to teach women about their bodies, and no clue how they would react to us. Thankfully, it worked out for the best and we still keep in contact with the village chiefs who ask us when we are returning for more projects. 
Has this offered new perspectives in places revisited?
Yes—this happened both in Mumbai, India and Milan, Italy. We were on the ground looking for projects, organisations and people to help with our Freedom Cups outreach programme, and you go from previous trips packed solely with touristy things to meeting the city's marginalised—its prostitutes, refugees and homeless—which offer you a totally different perspective of these great cities. 
What are your style essentials?
I am never without a good pair of "mum jeans", and sunglasses, a moisturiser and sunscreen are essential because we spend a lot of time out in the sun to experience the lives of our benefi ciaries. 
What is your guilty pleasure?
Local craft beer, especially the wheaty, blanche variety.
What has been your most eye-opening discovery?
That we are all the same. Everyone, everywhere bleeds red; experiences the same happiness, grief, pride and heartbreak; seeks a better life for themselves and their loved ones. That our problems, dreams, and achievements are no greater or smaller than anyone else's.
What's still on your bucket list?
Attending Burning Man in the U.S., biking the "Death Road" in Bolivia, playing football on the streets in Brazil, travelling the U.S.' West Coast and Australia's East Coast by camper van, and visiting the "Door to Hell" in Turkmenistan, to name a few.
JERI CHUA
The fashion editor turned international ultra-marathoner and sports retail entrepreneur
From fitness to fashion and back, how has your journey evolved?
I loved working in fashion (and still do, from time to time), but I've since turned what I'm passionate about into a career—with my own business, online running store Red Dot Running Company (www.rdrc.sg)—and a 24/7 lifestyle. I'm really just pursuing my own happiness.
What's your travel personality like?
I've always been an efficient traveller, but racing has made me even more so. In races, if you've forgotten something, you can't go back. You have to plan ahead, and double-check it more than once!
How about your most memorable trip?
All of them are in some way, but a real standout is the Transpyrenea race, across the Pyrenees (The Great Barrier) from the Mediterranean Sea to the Atlantic Ocean. My adventures always start in remote places and sometimes, the logistics of getting there is memorable in itself! 
Is there a place you've discovered in a completely new light because of running?
Yes. The first time I went to Denmark was as a tourist, and I saw the usual sights, did the done things. When I was there again for a sporting event, I got to see a completely different side of the country, spent more time outdoors, in nature, nowhere close to shopping malls or other modern distractions.
What's your top travel destination and why?
My top travel destination is always my next adventure! But if I had to choose, Chamonix in France is my current pick. It's a trail-running mecca as well as an excellent place for off -piste skiing, perfect in any season. 
What's been your most challenging run so far?
Because of the distances I cover in competitions, at some point or another I always find my limits severely tested. Especially on the 400km self-supported Ultra-Trail Gobi Race in the Gobi Desert, and the 444km single-stage road race across Malaysia, Coast2Coast.
What's still on your bucket list?
I've always wanted to experience the trails of Chile, a destination I've yet to get to, which I will be doing next year as I've signed up for the Ultra Fiord race (168km) in Patagonia.
What are your travel style essentials?
A short list would definitely include a moisturiser and lots of SPF; a Sea to Summit eyemask; Matter Prints pants and Alpinamente sunglasses.
What's the first thing you usually do after checking-in?
Go for a run. It shakes out my legs after a long flight, and it also gives me a chance to recce new surroundings.
What's the greatest life lesson learned from travelling?
The world's very small. There's no place you can't go and no one you can't meet. ■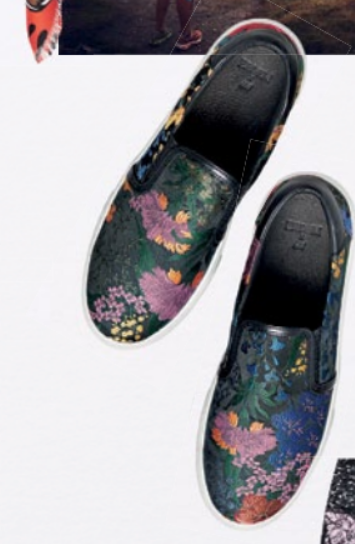 PHOTOGRAPHY: FACEBOOK; WANG BO; FOTO LANZENI