A wave of change has been quietly brewing in fashion, and Marine Serre is in the thick of the action.
A wave of change has been quietly brewing in fashion, and Marine Serre is in the thick of the action.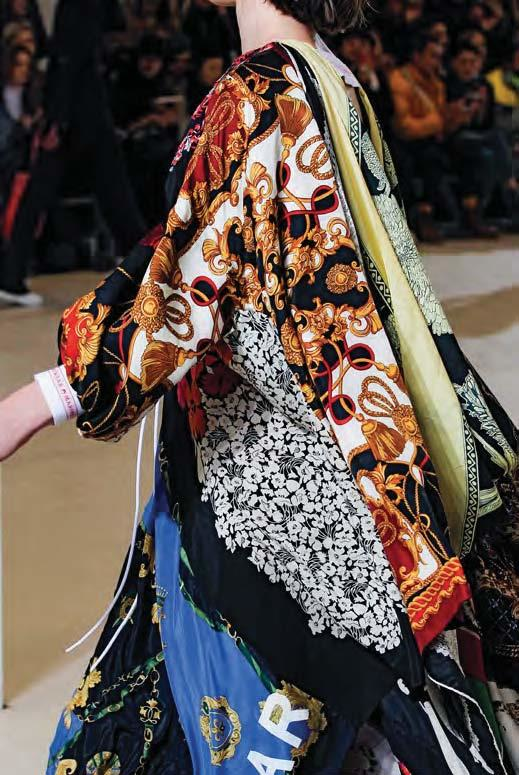 From top: Marine Serre, lensed by Stefani Pappas. A billowing scarf dress was one of the highlights. The designer produced unconventional accessories. Serre contrasted bodysuits with dresses or jackets 
Like a breath of fresh air, Marine Serre's distinct meld of tailoring and futuristic, hybridised sportswear has captured the attention of critics and buyers alike. Her meteoric rise is further buoyed by the capital's enviable position as a hub of tradition-backed luxury contrasted with an insurgence of youthful creative energy. 
Serre's LVMH Prize 2017 win, awarded to her by fashion giants such as Karl Lagerfeld, Phoebe Philo and Nicolas Ghesquière, only cemented her burgeoning reputation as fashion's next name to look out for. "I won the Prize without having any intention of winning it," recalls Serre, who meets Harper's BAZAAR Singapore at the launch of a special capsule collection at Dover Street Market Singapore. The fact that she's achieved all these in just the span of a year only makes her accomplishments more remarkable: "I had just come out of school and started selling garments, while the other contestants already had their brands for, say, three years, or have made seven collections and know everything about the business."  
From her internships at powerhouses such as Dior and Alexander McQueen, to her eventual hire at Balenciaga in 2016 (she left after her contract ended a year later, presumably to concentrate on growing her eponymous line), Serre has proven herself to be an all-rounded designer. Both a dreamer and doer, her philosophical voice is easily distinguishable within a discordant industry. She designs for an unknown future that is grounded in the familiarity of the now. "The present is already the future," quips the pint-sized and soft-spoken designer with a penchant for Martin Margiela's signature Tabi boots. 
For fall/winter 2018, Serre continues to solidify her point- of-view, which materialises in the form of feminine silhouettes juxtaposed with riffs on sportswear. Titled "Manic Sound Machine", aerodynamic bodysuits decorated with Serre's signature crescent moon motif are worn under suits, or paired with flowing dresses with an unaffected ease. To exemplify the sense of functionality, a field jacket, for example, is remade with handy pockets, each one slotted with a pen, highlighter or bottle for a tongue-in-cheek effect. "Why do I make a jacket like that? What do I need today when I take the Metro? What do women need today? All these questions present an entanglement of tailoring, technicality and reality," she observes. "Ultimately, I think it's important to feel comfortable. I want you to keep the jacket for more than six months." 
Another reality is the faster speed at which fashion is moving these days. For young talents without a solid support structure backing them up, it can be a challenge keeping up. Serre remains unfazed and sees the silver lining in the situation. "The fact that everything goes quicker these days," she offers, "it actually opens doors for people like me who create in a totally different way. Because we're just starting out, we're not here to follow. We can decide not to have the same problem as the others. It's what you want for yourself."