Spice up your snaps with the season's must-haves. From crossbodies to large totes, bag them all!
"Dress, pants and hat, all from Forever 21; watch with set of wristbands, Fossil; earrings, Kate Spade; bag, Furla"
Leave On Red
Make full use of your crossbody: belt it across your middle and pop it with an animal-print hat for #vibes.
"Jacket and top, both from Topshop; skirt, Forever 21; bag (worn over), Furla; bag (on hand), Charles & Keith; dangling earrings, stud earrings, rings, all from Kate Spade"
Night Out
Unchain yourself and rock your evenings with gold hardware and leather.
"Top, and pants, both from Forever 21; top handle bag (top), Fossil; backpack (worn over), Furla; bowler bag (bottom), Coach"
Work All Ways
When one just ain't enough, ease from AM to PM with a swap up. Ace meetings with a top handle, sling into cocktails with a crossbody, then pack a backpack for a night out.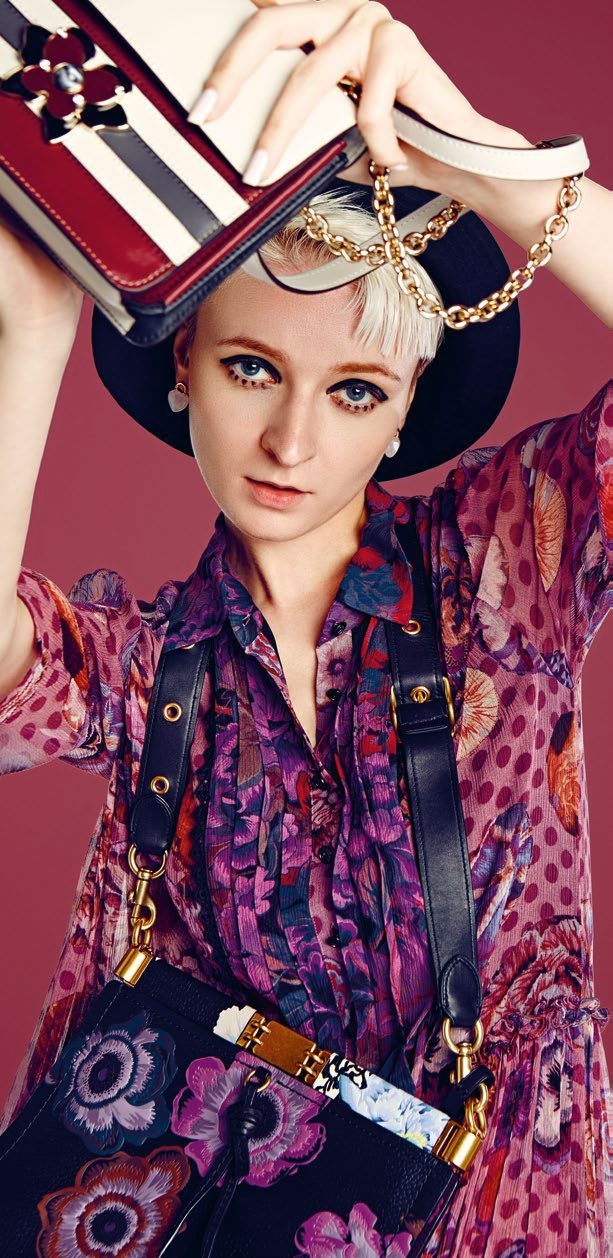 "Dress and floral bag (worn over), both from Coach; crossbody bag (top), Furla; hat, Forever 21; earrings, Kate Spade"
Love Blossom
Pretty flowers will grow on you — try floral-on-floral with the romantic, soft patterned dresses of the season.
"Top, Forever 21; coat, Coach; leopard print bag (front), Furla; belt bag, Coach"
Hit Remix
Dark, broody colours of Fall/Winter can still be popped with a flash of skin or a hint of animal print.
"Top, Dorothy Perkins; skirt, Topshop; jacket, Coach; chain bag (worn on neck) and  belt bag, (worn on waist), both from Longchamp"
Shaping Up
Step out of the square and stash your everything into a baguette or the trending circle bag.
"Jacket, top, and pants, all from Forever 21; wallet on chain (around waist), Longchamp; crossbody bag (front), Charles & Keith"
Checkmate Move
Bag a statement-maker to keep your style game in check. It'll make you the queen, for sure.
Text, Concept & Styling Lim Lee Ann Art Direction Voon Wei Photography Edmund Lee Make-up Cat Yong Hair Cody Chua Model Nataliia Musiichuk