Freshly-minted gourmet spots that have risen to the top of the food chain.
Freshly-minted gourmet spots that have risen to the top of the food chain.
Clockwise from top: Marcello at InterContinental Robertson Quay. Amalfi Sour. Truffle Arancini
ITALIAN JOB
A wise Italian once said that a little wine keeps Marcello, of the prescribed bartenders save for the helm—fine craft pantsuit. words of those are bound to flow after a round two. sultry, vintage-inspired bar is designed to pay homage to Italian traditions, and its signatures like the Amalfi Sour and Smoked Black Olive Negroni do exactly that. All cocktails are splashed with a classic or modern amari—bittersweet, herb-infused Italian liqueurs—of which Marcello is home to the largest curation in Southeast Asia. And if you haven't any dinner reservations at connecting restaurant, Publico, then Marcello's Charred Octopus and Truffle Arancini (fried risotto balls filled with mushrooms and truffle oil) are sure to satisfy.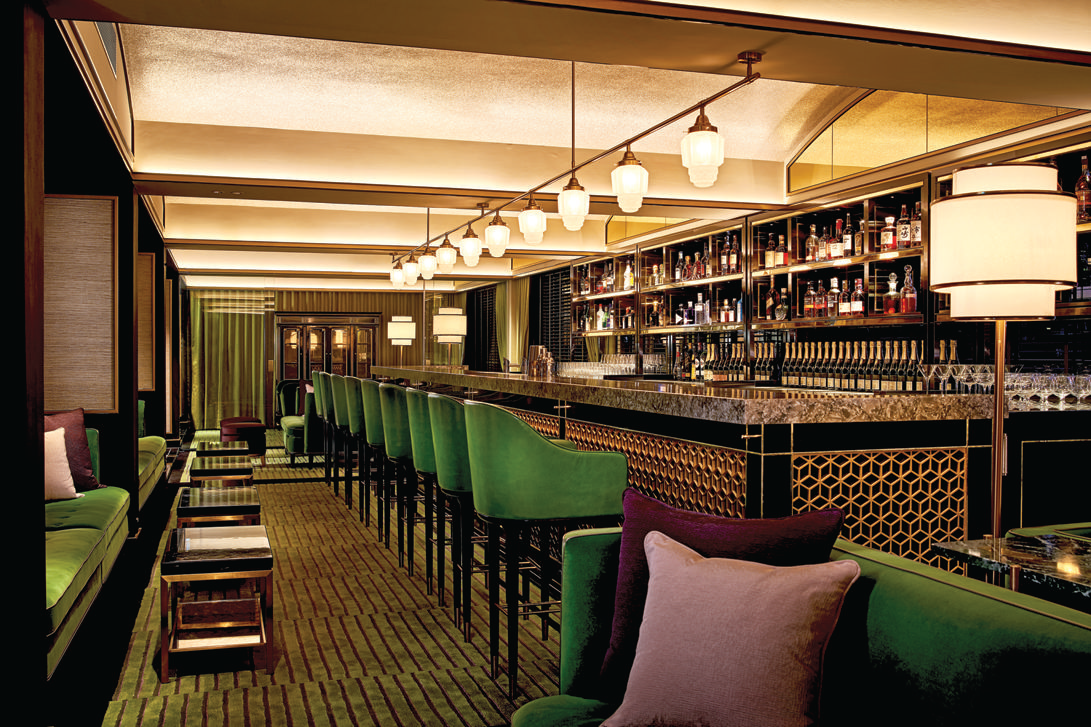 THE GRAND DAME
Global restaurateur, Alan Yau's (of Hakkasan and Wagamama fame) first Southeast Asian venture is ushering a shiny new era for Chinese dining in Singapore: Welcome, Madame Fan. Within the re-opened NCO Club, once dubbed "the Far East's most luxurious club for the British forces", this 222-seater restaurant is opulent and Oriental on all fronts—from sumptuous interiors and singing chanteuses, to refined sharing plates that burst with time-honoured Chinese flavours, whether it's classic dim sum or the lavish Lobster Cantonese with ginger, spring onion and wonton noodles.
From top: Madame Fan's lounge. Double Boiled Four Treasure Soup. Lobster Cantonese 
FUEL UP
Icehaus is the newest hero in the world of superfoods. Perched in Andaz Singapore's Alley on 25, this lofty salad lounge offers one of the finest consciousdining experiences with an impressive array of sustainably-sourced vegetables and nutrientdense superfoods like sweet potatoes and chia seeds, topped with a rotation of different lean proteins including cagefree eggs and Italian mortadella sausage.
Come dinner time, diners will not only be able to indulge in premium chilled seafood and a selection of cheese, but also glasses of sustainable, biodynamic, organic or vegan wines.
From top: Superfood salads. Icehaus' breezy lounge.
BY DANA KOH