These innovative openings in New York City encourage visitors to rethink art and design.
Choosing the starring artwork for Plinth, one of Manhattan's most highly scrutinised venues is, literally, a monumental challenge. It is the first space on the High Line Spur, the final portion of the massively popular public park built on a freight rail line above Manhattan's West Side — and one of the only New York City (NYC) sites dedicated to a rotating series of new and monumental  contemporary art commissions.  An estimated 8 million visit it annually, with an average of 40,000 per day.
"The artwork needs to signal this site as a new landmark for public art in New York City," says Melanie Kress, High Line Art's associate curator. "It has to have a certain grandiosity and be able to hold the space because there are so many viewpoints – on the High Line, from the street, and from the skyscrapers around it," adds Kress, whose team had to address several concerns, including "challenging the histories of public art and traditional bronze equestrian statues of often white, male war heroes", while also contending with the "cacophony and architecture of the city".
The final choice for the inaugural High Line Plinth – after a lengthy process involving  50 proposals from artists from 26 countries – is Brick House by Simone Leigh. The towering bronze sculpture of a black woman with a domed, skirt-like torso was inspired by the domed dwellings of Chad and Cameroon in Africa, Batammaliba architecture from Benin and Togo, and Mammy's Cupboard, a Mississippi restaurant.
The woman's cornrow braids, which Leigh describes as "flying buttresses", also suggest the chains of slavery. One senses the woman gazes proudly, unapologetically outward, despite her lack of eyes. "Simone wanted it to be more of a general portrait of black women," explains Kress. "Brick House evokes the idea of femininity as something strong and durable, rather than fragile."
It is created from 100 separate pieces that were made using the traditional lost-wax bronze casting process and located at an ideal focal point for the Spur, which, unlike most of the High Line's narrow passageways, was designed to be a space where people could mingle and congregate for performances.
As each major artwork is exhibited for 18 months, Brick House is on view till September, and complements other artistic initiatives such as Channel, the High Line's outdoor video art programme.
The sculpture is the latest in NYC's minor design renaissance. Among the wave of new design-led openings, we feature the best and brightest in the following pages.
MOMA, REMIXED
Moma reopened last October after a US$450 million (S$610 million) renovation and a 47,000 sq ft expansion – and its transformation is quickly apparent. The grand, soaring atrium is abuzz as performers wheel six giant, softly rattling, bell-covered sculptures through watching crowds. The space has seen an injection of movement, multiculturalism and a spirit of experimentation that industry watchers say is very timely.
A strict chronological approach has been thoughtfully disrupted with a refreshingly thematic one. For example, Picasso's oversized, iconic Les Demoiselles d'Avignon (1907) shares the room with African-American artist Faith Ringgold's equally massive and jarring American People Series #20: Die. 1967 that depicts the bloodspattered US race riots of the '60s. In another gallery, two boy sopranos perch on low, rock-like sculptures in Jennifer Allora and Guillermo Calzadilla's Fault Lines, trilling Shakespearean insults at each other and referencing the breakdown of social order.
An abundance of new works fills the almost 60 galleries, thanks to Moma's archival deep dive, and the opening attractions such as the provocative street art performances of African-American visual artist William Pope.L – offer a tantalising glimpse of things to come. www.moma.org
STATE OF FLEX – THE SHED
It's been a controversial year for New York's massive Hudson Yards project, with detractors calling it – and glittering showpiece, The Vessel – a gaudy playground for oligarchs. The Shed, its latest opening in The Bloomberg Building, may provide some much-needed equilibrium.
Unlike its neighbours, The Shed was created as a non-profit, functional civic space for the 99.9 per cent. Tickets are just US$10 for low-income residents. And the series Open Call offers free performances by the city's emerging performers. An adventurous lineup has to date included Bjork, a gongfu musical and concerts conceptualised by director Steve McQueen.
Manual Override, a recent exhibition, saw five contemporary artists critique emerging technological systems, from mass surveillance to predictive policing. Lofty socio-cultural ambitions aside, The Shed is undeniably stunning.
The work of Diller Scofidio + Renfro and Rockwell Group, the 200,000 sq ft venue is dominated by a diamond-cushioned facade of lightweight, luminescent ETFE panels that has been compared to a Chanel handbag, puffer jacket and airplane hangar.
And, as it sits on wheels on a short track architect Liz Diller says can open and close easily with the same horsepower as that of a Toyota Prius engine, The Shed can be moved about endlessly configured to match the multi-disciplinary spirit of its artists and performers. www.theshed.org
PICTURE-PERFECT
"Our goal is to be the home of innovative, 21st century art forms created at the intersection of art, science and technology," says Sandro Kereselidze, founder of Artechouse NYC, a 6000 sq ft digital art space that opened beneath touristy Chelsea Market last September.
Kicking off its New York opening (Artechouse is already in Washington and Miami) was Machine Hallucination by Refik Anadol, a Turkish-born artist who addresses the creative potential of machines in live performances and installations. Anadol's work is a radiant fever dream of everchanging bits of light and colour, created from over three million 3-D images of New York City architecture. State-of-the-art technology – like Immersive Hyperreal Sound – means Artechouse's digital environments look and sound like nothing you've ever encountered before. artechouse.com/nyc
Also new to the landscape is Fotografiska New York. The first US outpost of the Stockholm-founded photography museum is a multiconcept venue with three floors of exhibition space and Veronika, a sumptuous restaurant and bar inspired by the grand pre-20th century cafes of Europe. www.fotografiska.com/nyc
01 BRICK HOUSE
Simone Leigh's bronze sculpture of a black woman with a domed torso evokes the idea of femininity as strong and durable, rather than fragile.
02 MOMOA
Its injection of movement, multiculturalism and a spirit of experimentation is very timely, say industry watchers.
03 KEEPING IT REAL
Driven by a belief that access to art is a right, and not a privilege, The Shed keeps ticket prices reasonable and offers some free performances.
04 MOVABLE & MULTITASKING
Its unprecedented movable structure adapts to support artists' requests.
"This place works with artists to create new performances, visual art and more for all audiences."
FOR YOUR VISUAL INTEREST
NYC's art and architecture 2020.
The Metropolitan Museum of Art 's 150th Anniversary
The exhibition, Making the Met 1870–2020, on from March 30, will kick off celebrations with over 250 works and chronicles the historic institution's evolution since its 1870 opening. Also planned: a commemoration on April 13, public events from June 4 to 6, and the reopening of the British Galleries.
Kusuma: Cosmic Nature at New York Botanical Garden
Held from May 9 to Nov 1, it will feature multiple works by internationally renowned Japanese artist Yayoi Kusama, including her signature mirrored environments, gargantuan polka-dotted sculptures of flora, biomorphic collages, works on paper, botanical sketches, and many new works specially created for the exhibition.
The Edge
Hudson Yards isn't done yet. Opening in March is The Edge, a 345m-high observation deck that will be the highest outdoor sky deck in the Western Hemisphere. Here's where you get to look 100 stories down from the triangular glass floor and lean out on 2.7m tall, angled glass walls while sipping on champagne.
05 & 06 ARTECHOUSE
Machine Hallucination by Turkish-born artist Refik Anadol kicked off the digital art space's opening.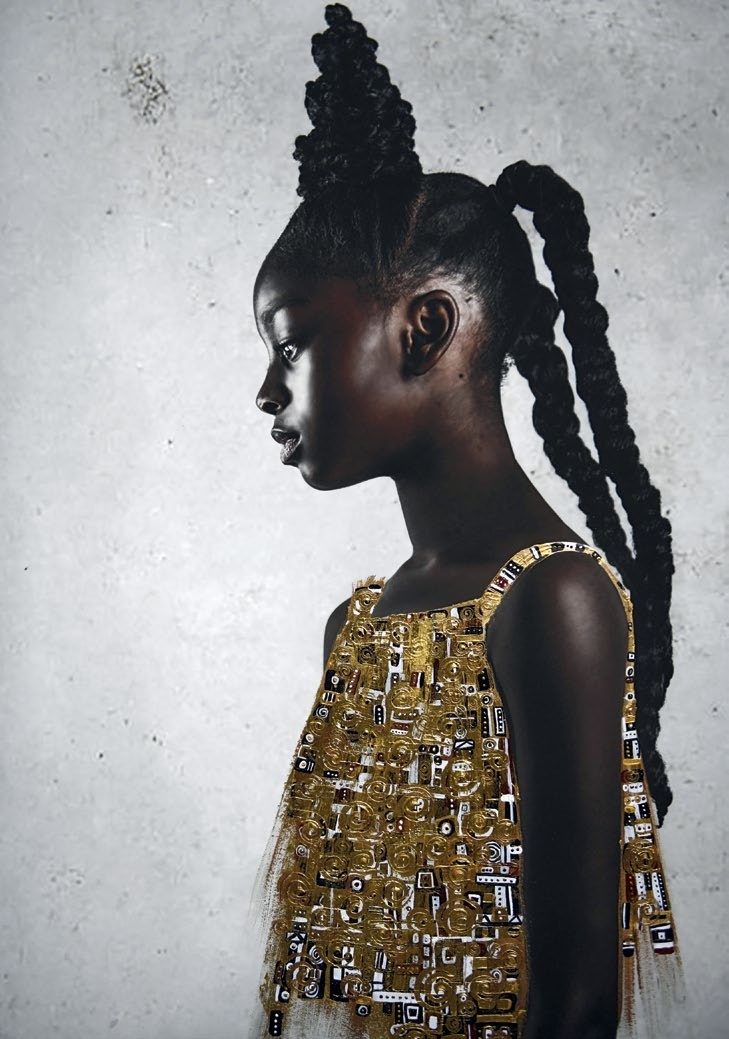 07 FOTOGRAFISKA NEW YORK
This is the first US outpost of the Stockholmfounded photography museum.
DESIGN IMMERSION
Swanky spots to relax, dine and play at.
The Well (pictured, bottom), a hushed 18,000 sq ft space in New York's Flatiron, employs expert practitioners trained in functional and integrative medicine, TCM, sports medicine, Ayurveda and other modalities, who collaborate on each client's wellness path. Spa treatments include acupuncture facials, reiki and deep-tissue massage. Also, the soundproofed meditation dome cuts out the Manhattan swirl outside.
The Times Square Edition, famed hotelier Ian Schrager's sophisticated addition to the neon-lit entertainment epicentre, introduces the next generation of modern luxury. Here, four distinct dining experiences mean you will never go hungry.
Equinox Hotel Hudson Yards, an achingly hip, swanky hotel with a sky lobby and reception on the 25th level, taps into the wellness and fitness obsession with offerings like cryotherapy and adaptogen-fuelled fine dining. Not to be missed is the startling Jaume Plensa monolith on the terrace's infinity-edge water feature.
Hotel Hendricks is a compact new boutique hotel just steps away from the theatre district, Times Square and Empire State Building. In its lobby, Paloma offers Latin-fusion tapas, while rooms feature stylish animal-print interiors by Marchello Pozzi, floorto-ceiling mahogany and Italian woodwork.
PHOTOS MACHINE HALLUCINATION/ARTCHOUSE NYC