Tammy Tang started as a hobbyist and later broke into the upper echelons of the esports industry.
Walk inside the neat study, and the long pinewood shelves of books and DVDs flanking three large computer screens catch your eye. The chic two-bedroom pad is, in fact, the "battleground" for one woman who goes by the girlie nickname, Furryfish.
Just who is Furryfish? Well, she's the gamer-girl who has earned her chops in the male-dominated electronic gaming arena. She's none other than Tammy Tang, chief executive of Female Esports League (FSL).
This year, the FSL scored a coup, competing in the four-day Esports Festival Asia (EFA) at Comex tech show at Suntec City Convention Centre. The EFA is the biggest esports festival in Singapore organised by Sphere Exhibits.
The FSL is an outfit for female competitive gamers with a 1,000-strong community. The youngest is 15, and even teachers join the league with their students.
Tammy, 35, quit competitive gaming to kick-start the FSL in 2012, so that women can connect with each other to enter gaming competitions as a team. In the last 15 years, she has been instrumental in prying the door open for women to get into the boys' club. 
The then-16-year-old co-founded Asterisk, Singapore's first all-female esports team. Today, it has participated in more than 60 leagues.
Tammy, the hobbyist who became an esports entrepreneur, scouts for female talent to represent Asterisk. While Asterisk takes highly skilled gamers to compete in global leagues and develop their skills to turn pro, the FSL is a rite of passage for amateurs who want to go pro.
She tells Her World: "The esports industry is lucrative, and many women want to be a part of it. Pro gamers in the top tier can earn a monthly five-figure sum."
On average, pro gamers who are signed up by esports companies make between $1,500 and $5,000 a month. If they win a league, the prize money of between $5,000 and $20,000 is theirs to keep, after it is split between team members and the company that represents them.
Esports, though, still conjures stereotypical images of young men waging online battles in tactical war games, Tammy adds.
"Gender discrimination, verbal abuse and getting obscene messages are the top causes for women to be less inclined to continue or start gaming," she reveals.
And she wants to change all that with a bigger plan to quash the negativity. That is, introducing esports to a wider female community, running two more seasons of the FLS next year in South-east Asia, with Vietnam as one of the new locations.
I couldn't wear my school uniform to LAN stores¸ so I brought a change of clothes to school.  
Creating A Non-Toxic Space
"The FSL is a strictly no-hate, no-troll and non-toxic space," says Tammy. "There is no difference in skills, whether you're female or male." Women, she adds, are looking for kinship, and tend to stick it out as a team during hard times.
"Losing seldom affected our camaraderie," she emphasises. Every year, the FSL makes its rounds across South-east Asia to countries like Indonesia and Malaysia, to bring competitive gaming to as many female gamers as possible. Women of all ages can sign up in groups of five or six, or as a single player.
Games such as Dota 2, League of Legends and Mobile Legends are competed in different seasons throughout the year.
Tammy says not all gamers are alike. "Some people game to kill time and keep their mind actively thinking," she explains. "One of my colleagues who helps out with the league didn't stop gaming for that reason."
So far, the FSL has run a total of seven legs in Singapore, Indonesia and Malaysia. Overall attendance to esports has risen, as Tammy points to the Nielsen Esports Fan Insights 2019 survey. Globally, 22 per cent of those who've been esports fans for more than four years are women. 
The Competitive "Oddball"
"Recently, I've been obsessed with competitive builder games like Try To Survive, where you're always thrown into the unexpected," says Tammy, who discovered her flair for gaming in her teens. Her father, a former flight engineer, paid for her first computer and a joystick game controller.
Pac-Man was her first game, before she graduated to more complex games such as Final Fantasy XIV. She soon found herself in a boys' gaming team at the local area network (LAN) stores – a gathering space with game consoles for multi-playing.
Tammy was the "oddball", but the boys were more than welcoming when she wowed them with her skills. The former Raffles Girls' School student recalls: "I couldn't wear my school uniform to LAN stores, so I brought a change of clothes to school. My classmates thought I was up to something because no one would bring a set of 'going-out' clothes to school!"
The only time that she had overindulged in gaming was when she was in university. "My mum nagged at me for practising till the wee hours in the morning," she recalls. Her older sister didn't share the same interest, preferring shopping – and boys.
It's no surprise that Tammy found love in the gaming circuit. Her husband, who works in Citibank, is also a gamer. But love and gaming don't mix for the couple.
"When we were on the same team, I'd raised my voice, like how I am with my team mates if they did something silly," she explains, candidly. "Well, he took it a little personally." 
Time Out
Tammy believes in work-life-game balance. "There's a fine line between passion and addiction. I blocked a period of time to practise when I was competing," Tammy recalls. "It's good to take a break to do other things." Organising gaming leagues takes up much of her time. Tammy, a proficient pole-dancer, takes time out by hiking and fishing. When she's back to the grind, the introvert makes a point to actively engage with gamers.
"I want FSL to shine as a (women's) league, and get other female gamers to understand that there are real women gamers at the leagues," she says.
"I want to find the best female gamers and, hopefully, they want to make a career out of it too." 
SIX GAMES YOU CAN START OFF WITH, RECOMMENDED BY TAMMY TANG
STRATEGY GAMES REQUIRE PLANNING, QUICK DECISION-MAKING AND THINKING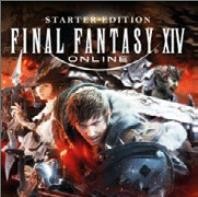 Final Fantasy XIV The game takes you to the fictional world of Hydaelyn, a planet with multiple environments and climates covering three large continents. www.finalfantasyxiv.com 
Simcity Design and create a bustling metropolis. Grow it and keep your citizens happy. www.ea.com/games/simcity 
World of Warcraft You control a character avatar, exploring the landscape, fighting monsters, completing quests, and more. www.worldofwarcraft.com 
REFLEX GAMES TEST PLAYERS' RESPONSE TIME
Overwatch Choose a hero in the organisation known as Overwatch to restore peace in a war-torn world. www.playoverwatch.com 
Fortnite A shooter-survival game for up to four players to fight off zombie-like creatures and defend objects with fortifications. www.epicgames.com/fortnite 
PUBG A player-versus-player shooter game in which up to 100 players fight in a battle royale to be the last one alive. www.pubg.com 
Last year, the World Health Organization officially classified "gaming disorder" or gaming addiction, as a health condition. Dr Lim Boon Leng, a psychiatrist at Gleneagles Medical Centre, provides four tips on how to prevent gaming addiction. 
1. Curb the need for instant gratification "Gaming addiction is behavioural, where gamers are reliant on the stimulation and positive reinforcement the game is providing. But it becomes harmful when they start to experience anxiety, irritation and insomnia. These withdrawal symptoms will affect daily routine." 
2. Set a time limit "The best way to stop themselves from getting addicted is to set a time period for gaming. Once the time is up, stop playing."
3. A good dose of time "Not more than one hour a day for children under 16, and not more than two hours a day for youths. For adults, usage is considered harmful once you start neglecting your social and work activities."
4. Competitions don't encourage addiction "The mindset of a competitive gamer tends to be a little different. Addicts cannot control their urge to play, while professional competitive gamers have a practice routine that they follow."