Stay in the pink of health with these natural foods, beverages and snacks from Four Seasons Organic Market.
Stay in the pink of health with these natural foods, beverages and snacks from Four Seasons Organic Market.
For many, having good health is a top priority in life, and having a good, balanced diet is the key to this. Besides monitoring your daily calories intake, it's also important to eat wisely. Organic foods offer a variety of nutrients and benefits to boost your physical well-being. At Four Seasons Organic Market, founded in 2006, you can find a wide range of premium organic and health products to meet your dietary needs. With the aim of promoting a healthier lifestyle, it is committed to making organic food affordable for everyone.
Four Seasons Organic Market is at #B2-06/07 Great World City and #B1-83A Parkway Parade. For more information, visit www.fourseasonsorganic.sg.

Herbs to the rescue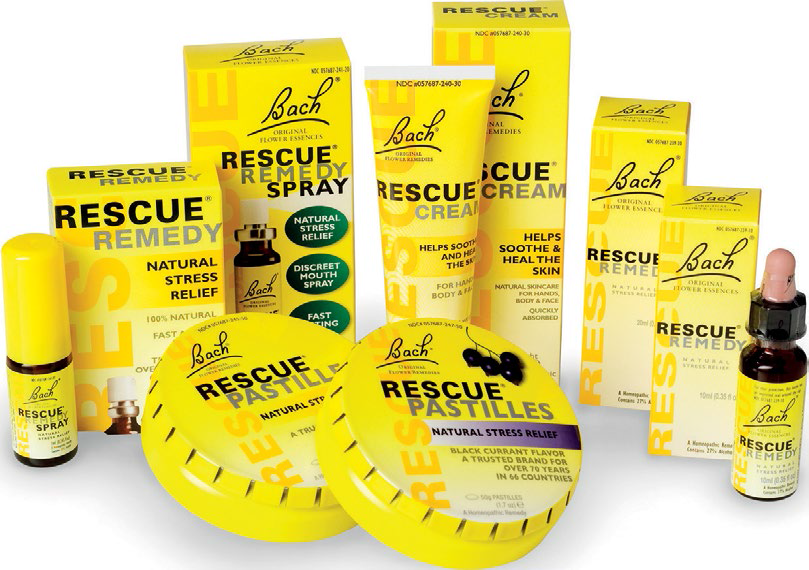 Nelsons Rescue Remedy by Bach is a blend of five different Bach Rescue Remedies with distinct benefits: Impatiens supposedly helps manage stress; Star of Bethlehem is said to aid in recovery from shock and trauma; Cherry Plum helps with restraint; Rock Rose has calming properties; and Clematis brings clarity. Carry this remedy wherever you go, and use it when you need to feel relaxed or focused.
To stimulate metabolism

Enzymes are important for a host of health reasons - they improve digestion, stimulate your metabolism, support the immune system, and enhance blood circulation and detoxification. Sometimes, stress, sleep deprivation, and a poor diet can affect the balance of enzymes in the body. Made from 100 per cent botanical ingredients, Maru-Man Enzyme can help restore this balance. It is ideal for people who suffer from poor-quality sleep and concentration, who have muscle aches and stiffness, and who are prone to digestive issues.
Eat for your health
Clearspring offers a range of great-tasting foods that support good health, promote sustainable agriculture, and provide economic stability for the small-scale artisan producers who make them. From organic cold-pressed oils and coconut products to fruit spreads, quick-cook grains and pulses, seeds, condiments, and oat and rice cakes, the products are made using time-tested recipes, some dating back 500 years. Besides authentic Japanese foods, Clearspring also produces traditional European foods that are ideal for health-conscious and ethical consumers.
Juicy goodness

Most commercial fruit and vegetable juices are loaded with sugar and preservatives. If you want to get the most out of bottled juices, try Lakewood's range of pure, organic and premium juices. Choose from a wide variety, like Acai, Mangosteen, Mango, Lemon-Ginger and Papaya. These juices are a natural source of antioxidants, phytochemical nutrients, dietary fibre, vitamins and minerals, and contain no additives or artificial ingredients of any kind.
Probiotics for vitality

We all have good and bad bacteria in our digestive system. But when the bad bacteria outnumber the good, we may suffer from a weakened immunity, digestive discomfort and an overall lack of energy. OptiBac Probiotics consists of high-quality probiotic strains that offer several benefits, including improving your digestive health, strengthening the body, making you feel energised, and maintaining healthy skin.
Fruity treats

Dried fruits make for a healthy snack and are a delicious addition to salads and even meat dishes. Made in Nature specialises in certified-organic dried fruits that are prepared without preservatives, colouring or chemicals. Besides dried fruits like apricots, apples and pineapples, Made In Nature also offers healthy organic snacks, like toasted coconut chips, and grain mixes that are perfect for breakfast.
Be a natural beauty
Andalou Naturals consists of skincare, haircare and body-care products made from natural and fair-trade ingredients. It incorporates the advanced Fruit Stem Cell Science technology, and its products contain a minimum of 70 per cent certified-organic content. These botanical ingredients go from farm to bottle with minimal processing, so the end product is not only good for you, but also the planet. Andalou Naturals also supports sustainable trade and eco-conservation by way of its philanthropic arm, A Path Of Light.
Wholesome start to your day

Barbara's started as a simple bakery in the San Francisco Bay Area in 1971. Today, its range has grown to include cereals, cookies and snacks. Barbara's products contain only high-quality and wholesome ingredients that include grains, fruits, chocolate and nuts. You won't find hydrogenated oils or refined sugar here. Its breakfast range includes Brown Rice Crisps, Toasted Oatmeal Flakes, Oats and Honey Granola, High Fiber Flax & Granola, and Shredded Wheat. Its snack range includes fig bars and cheese puffs.
Digestive aid

Aloe vera juice has long been used as a natural digestive tonic, to supposedly soothe the stomach and intestinal lining, promote cell renewal and support a healthy digestive system. Kawana Health Aloe Vera Juice is made from the inner gel of organically grown aloe vera leaves, and is said to relieve bloating, digestive discomfort and irregular bowel function. It is pure, natural, and said to be safe for children's daily consumption. The range of Kawana Health supplements also includes wheat grass, spirulina and acai.
Promotion
Enjoy up to 30 per cent off selected products duri ng the GSS period.