There's a new reason to head to Keppel Marina, and it's not just for family-friendly Prive.
Eat
There's a new reason to head to Keppel Marina, and it's not just for family-friendly Prive. Its new sister restaurant, Bayswater Kitchen, is visually stunning – its nautical-inspired decor is relaxed yet refined, as is the cuisine, which is seafood-focused.
Hearty eaters should try the Fisherman's Feast ($38 per person for at least two people), a smorgasborg of lobster, prawns, mussels, fish and other seafood in season, cooked with seafood stock & tomato and served with handrolled linguine. The lamb cutlets ($38) and fish & chips ($19) are must-tries, too. We like that the foosball and ping pong tables keep little hands well away from their tablets. 2 Keppel Bay Vista. Visit
www.bayswaterkitchen.com.sg
.
If you've always wanted to visitLondon's Natural History museum , you won't want to miss the Artscience museum's latest exhibition from the famed British institution – Treasures of the Natural World.
It boasts over 200 artefacts and specimens that take you on a voyage of discovery from the 18th century to the present day. Kids will have fun with the interactive elements in all five themed galleries, such as the multi-sensory cabinet and craft activities. The exhibition runs until April 29. Tickets start from $9.60 (ages two to 12) and $13.60 (adults). Visit www.tinyurl.com/ArtScienceTreasures.
Genting Dream is the biggest mega luxury cruise ship to make Singapore its homeport. Despite its glitzy array of dining and entertainment options, it has plenty of kid-friendly features, too. Drop your little ones off at Little Pandas Club, the cruise ship's on-board kids club, or try its outdoor activities, such as a waterslide park, mini golf course, rock climbing wall and more. We love how the cruise ship features over 100 connecting rooms, so you can invite the extended family along, too. Visit www.dreamcruiseline.com.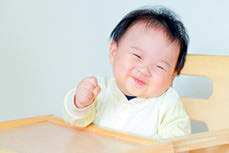 How do you start weaning your baby the right way? Find out at Mount Alvernia's Winning @ Weaning Workshop. Besides expert tips on introducing solids, you'll see a demonstration of various food textures and get hands-on practice on making baby food.
The $38 fee per couple includes a book on home cooked meals for infants as well as a weaning starter pack. Light refreshments will be provided. Choose from three dates: Jan 19, Feb 23 or March 16. Call 6347-6702 or e-mail mah@mtalvernia.sg. Visit www.mtalvernia.sg/weaning-workshop.
Bello! Catch the first Minions pop-up cafe outside Japan before its last day on Jan 31. All 14 menu items are inspired by the beloved Despicable Me characters, and the S'more & Minion's Ice Cream ($16.90) is a must-try – we loved the yummy toasted marshmallows, with a generous scoop of mango ice cream in the middle and digestive biscuits on the side. Grab exclusive Minions merchandise on your way out. #03-23-25 Orchard Central. Visit www.fb.com/TheGuestCafeSG.
Tiger, a noble warrior, traverses time and space from ancient Korea to modern Singapore in pursuit of Dark X, a villain who has killed his lover. He lands at the MerTiger Academy where he meets the school's cheerleading team and falls in love with one of the girls.
Expect lots of nail-biting stunts, humour, and a dose of local flavour in Flying Through Time , which features celebrities like Joshua Tan and Melody Low.
Flying Through Time ends its run at the Resorts World Theatre on Jan 21. Tickets start from $38 from www.sistic.com.sg or the box office. Visit www.tinyurl.com/flying-through-time.
Once you sit down on the uber comfy sofas at Summerlong , you may not want to get up again. Located beside the river at Robertson Quay, this Eastern Mediterranean restaurant offers a "city beach" vibe that's perfect for lazy weekends.
Its Sunday brunch menu has plenty of options, from healthier ones like almond yogurt and granola, buckwheat, poached pear and nuts ($15) to the full works like Persian fried chicken and egg, sweet potato corn hash and herbs ($22). Make sure to share the yummy blueberry pancakes with lemon butterscotch syrup snd mascarpone ($18).
The kids' menu for ages 12 and under includes chicken pot pie ($10), grilled fish, sweet potato crisps, garlic mash ($15) and a meatball sandwich ($9). 60 Robertson Quay, #01-04. Visit www.summerlongsg.com.
If your family loves crabs, you'll want to try the unusual dishes at hip new restaurant Holycrab , which specialises in the crustacean. Its Green Chilli Crab is a refreshingly welcome variation to the red chilli one that Singaporeans love so much. So is The Peppa, which uses pink peppercorns instead of the usual black ones.
Adventurous eaters should try the Balsamic Crab, which blends balsamic vinegar, red chilli and curry leaves – it's one of those dishes you either love or never want to eat again. All crab dishes are priced at $9 per 100g (before service charge and GST) and use large Sri Lankan crabs. If you need carbs, its Succumb to Mee (fried clam bee hoon, $15) has a heavenly wok hei. Bibs and gloves are provided so you can indulge without worry. 2 Tan Quee Lan Street, #01-03. Visit www.holycrab.sg.