Travel smart with a moisturising mask which deeply hydrates and takes away the stress of flying
Travel smart with a moisturising mask which deeply hydrates and takes away the stress of flying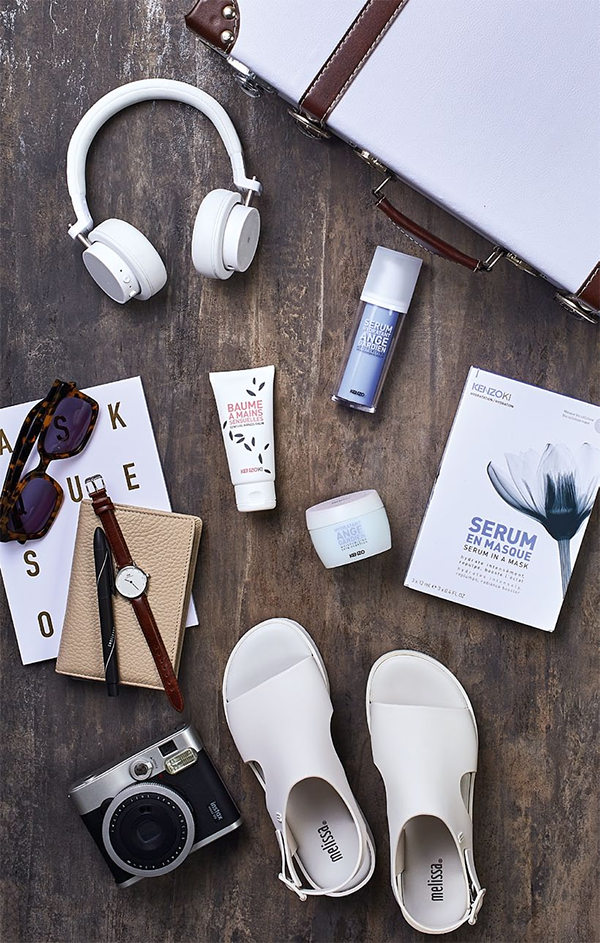 Maybe it's the stress of going somewhere unfamiliar or dry cabin air on board the flight – there's no better time to give your skin more attention than when you travel. However, with the limitation on the amount of liquids you can carry on board, it can be tough to pack along your entire skincare regimen to pamper your skin. That's when bringing along the Kenzoki Serum in a Mask gets our nod of approval.
Not your average sheet mask
When using regular paper sheet masks, leaving them on for too long might actually do more harm than good. As the sheet mask dries out, it also draws essential moisture from your skin, leaving it even more dehydrated than before. Advancement in skincare technology has led to the development of bio cellulose, a material that feels like second skin when applied. Made with bio cellulose, the Kenzoki Serum in a Mask is able to deliver its hydrating formula deep into the skin while preventing moisture loss. You only need 20 minutes to achieve luminescence and hydration.
Deeper hydration
Hyaluronic acid is a humectant which is known for its ability to retain up to 1,000 times its weight in water. With smaller, nano-sized hyaluronic acid molecules within the Serum in a Mask, they are able to penetrate deeper into the dermis to deliver hydration where it's needed the most.
Flower power
Known for its ability to survive dry weather, the Japanese Lily-of- the-Valley retains moisture within its bulbous roots. As a skincare ingredient, it improves skin hydration, prevents trans-epidermal moisture loss and strengthens skin's protective barrier. Aside from the Japanese Lily- of-the-Valley, Serum in a Mask also contains White Lotus Active Plant essence, a flower rich in antioxidants, which protects skin against aggressors while soothing it. After each use, skin appears calm and nourished, with a translucent glow that exudes from within.