Get the most bang out of your buck with these 20 ideas on how to save and grow your wealth for the rest of the year.
Get the most bang out of your buck with these 20 ideas on how to save and grow your wealth for the rest of the year.
MONEY MATTERS 
1. Get a high-interest savings account
Consolidate your banking transactions, such as salary crediting, credit card spending, bill payments, loans and investments with one bank, and you can potentially earn interest rates that beat the fixed deposit rates of around 3.7 percent in the market. All three Singapore banks – DBS, UOB and OCBC – as well as some foreign retails banks such as Standard Chartered, Bank of China and Maybank, have their own versions of such savings accounts.
2. Max out your tax reliefs
Central Provident Fund (CPF) members can save hundreds, if not thousands, of dollars in income tax by contributing to their retirement funds under the Retirement Sum Topping-Up Scheme. The bonus: With the annual interest of up to five percent in the Special Account and up to six percent in the Retirement Account, your savings are earning more than if they sit in a bank. You can receive tax reliefs of up to $7,000 for topping up your own Special Account or Retirement Account to get the corresponding amount of tax relief, and up to another $7,000 for topping up that of your spouse, parents or grandparents. Another way to reduce your chargeable income is to contribute to the Supplementary Retirement Scheme. Singaporeans and Permanent Residents can contribute up to $15,300 a year, while the amount is capped at $35,700 for foreigners.
3. Get extra baby bonus
For those with children, you can deposit money into your children's Child Development Accounts (CDAs) and the Government will match it dollar for dollar up to a cap of $3,000 a year for your first and second child. This means, if you save $3,000 in the account, the Government will deposit another $3,000 into the same account. The maximum dollar-for-dollar matching is capped at $9,000 for the third and fourth child, and $15,000 for the fifth and subsequent children. The CDA earns a higher interest of two percent, and unused CDA savings will be transferred to a Post-Secondary Education Account (PSEA) when your child turns 13. Remaining PSEA savings will be transferred to your child's CPF Ordinary Account at age 30.
HOME AND UTILITIES
4. Refinance or reprice your housing loan
See if you can get your housing loan refinanced – switching to another bank offering lower interest rates – or repriced by switching to another loan package at your current bank. If you are taking out a Housing Board loan at 2.6 percent interest per year, it pays to shop around for a bank loan, as there are many fixed-rate bank loans offering interest of 2 percent or less.
5. Switch electricity retailers
Since the launch of the Open Electricity Market (OEM) in April 2018, four in 10 Singapore households have switched in an electricity retailer. According to the Energy Market Authority, those who switch retailers will enjoy savings of 20 percent to 30 percent compared with the regulated tariff. This means, if you spend about $100 on electricity each month, you stand to save about $20 to $30 by just switching your electricity supplier. Compare the price plans of the 13 retailers at https://compare.openelectricitymarket.sg.
6. Cut electricity usage
You can reduce your electricity bills further by changing your light bulbs to LED ones. According to the National Environment Agency, the purchase price of a light bulb and the cost of electricity for 15,000 hours of similar light output is about $26 for an LED bulb, compared with $48 for a compact fluorescent bulb and $182 for an incandescent bulb. Another energy-saving tip is to set your air-conditioner on a timer so that it will not run the whole night. Depending on the power consumption of your system, this could save up to $20 a month.
7. Get a SIM-only mobile plan
The explosion of players in the Singapore mobile network scene has dialled up more savings for consumers. If you don't need a new mobile phone, you can reduce your monthly phone bill – potentially by half – by switching to a SIM-only mobile phone plan. Most of these SIM-only plans cost about $20 a month, offering more than 20GB of data and at least 100 minutes of talk time.
8. Use natural cleaning agents
Everyday food items like white vinegar, baking soda and lemon are great cleaning agents that work well in getting rid of stubborn stains and grease, and are safer for health. You can make a paste from equal parts vinegar and baking soda to remove set-in stains on your clothes or stove tops, sinks and basins. These two ingredients are also effective for cleaning toilet bowls. Pour one cup of each into the toilet bowl, let them froth and fizzle for 15 minutes, and finish off with a light scrub and a flush. The best part is that a 450 g box of baking soda and a 600 ml bottle of white vinegar costs about $1.50 each – much cheaper than most household cleaners and a safer option than using strong chemicals around the home.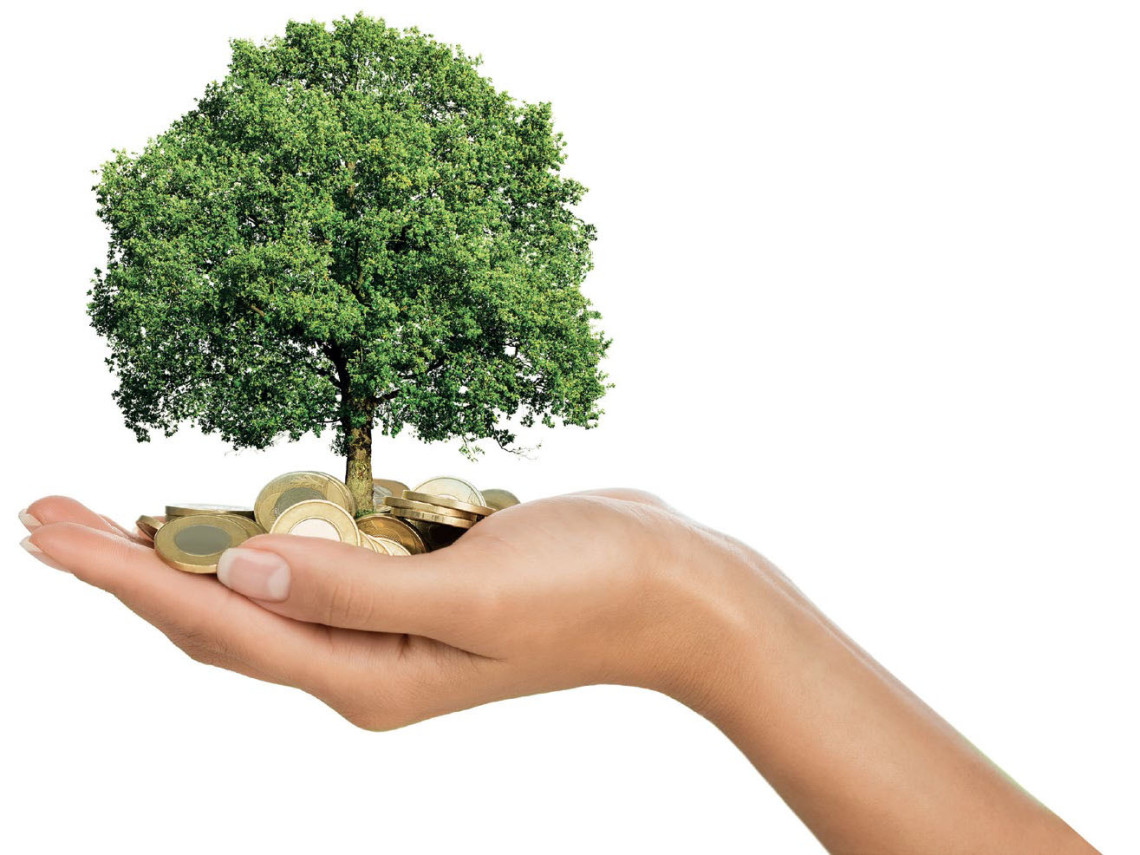 TRANSPORT 
9. Renew your certificate of entitlement (COE)
If you drive, and your car is in good enough shape to realistically last another five to 10 years without too many problems, renewing your COE would be a cheaper option than buying a new car. The combined cost of revalidating the COE and the amount that you have to forgo on the scrap rebate is usually much less than the price of a new car.
10. Purchase a monthly travel pass
For those who travel by public transport and don't have the option of getting a student or a senior citizen concession pass, consider getting an adult monthly travel pass. For $128 a month, you can take unlimited rides on public buses and trains. If you already spend more than $4.30 a day commuting, this pass will help you save on transport costs.
11. Take the train before 7.45 am on weekdays
If you commute by train, another way to save on transport costs is to leave your home earlier to go to work. You get a 50-cent fare discount if you tap in at any MRT or LRT station before 7.45 am on weekdays only, except public holidays.
SHOPPING 
12. Shop the sales
With the high frequency of sales in the year, it makes sense to wait for the next big sale to buy big-ticket items like household appliances and luxury fashion products like handbags, and to stock up on health supplements or beauty products. Festive seasons, such as Chinese New Year, Christmas and Hari Raya have come to be marked by special markdowns. If you shop online, you'd be familiar with the "double-digit-date sale" frenzy – the original 11.11 or Singles' Day sale on Nov 11 is now book-ended by the 9.9 and 10.10 sales in September and October, and followed by the 12.12 sale in December. Not to mention, there's also the Black Friday sale on the last Friday of November – one of the biggest deals in the annual calendar – and followed by Cyber Monday on the Monday after. You can also get hefty discounts on tour packages, travel insurance and various subscriptions to digital services during these sales periods.
13. Buy wholesale
It pays to shop around for deals, especially for things you regularly use in large quantities or need for special occasions. For your festive feasts, you can stock up on fresh seafood at wholesale prices from food factories in the Jurong Fishery Port area. You can also find frozen meats such as wagyu beef and Angus tenderloin there. Another place to shop for gourmet food at wholesale prices is Woodlands Terrace, where food factory outlets offer a large variety of ready-to-eat and frozen seafood, meats and party snacks. Prices can be even cheaper if you buy in bulk, so grab a friend or two to go with you to save even more. Be warned: The area is usually crowded before a major holiday like Chinese New Year. Flower lovers could head to the stretch of nurseries along Thomson Road to pick up imported fresh cut flowers at wholesale prices.
14. Of discounts and rebates
Other than cashback credit cards, there are also mobile apps such as ShopBack that offer cash rebates for online shopping, travel bookings and even groceries. Pro tip: Link your cashback card on the platform to enjoy rebates from both. Savvy users told The Sunday Times that they have saved hundreds of dollars through the platform when shopping at major online retailers, including Amazon, Lazada, Alibaba and Booking.com, as well as offline with ShopBack's more recent in-store rebate programme. Senior citizens enjoy discounts of two percent to three percent at major local supermarket chains when they shop on certain days. At NTUC FairPrice, the discounts are on Mondays, Tuesdays and Wednesdays, while Giant and Sheng Siong offer discounts for the old folks on Tuesdays and Wednesdays respectively.
15. Thrift shopping
You can also save some money and do your part for the environment by buying second-hand clothes, furniture, toys and books. Organisations such as the Red Cross, the Movement for the Intellectually Disabled of Singapore (Minds), the Singapore Anglican Community Services and The Salvation Army run several thrift shops across Singapore where you pick up items for a few dollars apiece. One of the biggest is the Praisehaven Mega Family Thrift Store by Salvation Army, which is located next to the Hillview MRT station.
SPORTS AND LEISURE
16. Ditch the gym
A search on YouTube will show up any number of free exercise videos ranging from yoga, Zumba or high-intensity interval training (HIIT) workouts that you can follow in the comfort of your own home. If you prefer to go outside and exercise with others, check out the hundreds of free workout sessions organised by the Health Promotion Board. Suitable for different age groups, these range from hour-long aerobics sessions to weekly runs at scenic and iconic locations led by professional trainers and pacers, to team sports like Ultimate Frisbee and football. A complete schedule of the activities and venues is available on www.healthhub.sg/programmes/142/moveit.
17. Claim your ActiveSG credits
When ActiveSG – the national scheme to encourage Singaporeans to exercise – was launched in 2014, the Government gave all Singaporeans and Permanent Residents $100 ActiveSG credits each. If you have not already done so, register for an account to claim these free credits, which can be used to pay for entry to public swimming pools, book sports facilities as well as to use the ActiveSG gyms. They can also be used to offset 30 percent of the cost of sports programmes run by ActiveSG, which include sports like badminton, tennis, Pilates and archery.
18. Loan e-books & audiobooks from the library
Instead of paying for that e-book or audiobook, you can save tens of dollars by getting it from the public library if it's available. With the National Library Board's Overdrive app on your mobile phone or tablet, you can borrow up to 16 e-books and audiobooks. The best part is you never have to worry about misplacing library books, or forgetting to return it and incurring overdue fines. Travel guides are also readily available in e-book format. They come in very handy when you go on holidays, where you can have a whole Lonely Planet guidebook sitting inside your mobile phone instead of taking up precious luggage space.
19. Free concerts, workshops and tours
While a pop concert ticket can cost up to several hundred dollars, there are also many free entertainment options in Singapore. As many as eight national museums and heritage institutions are free for Singaporeans and permanent residents. They include the Asian Civilisations Museum, National Museum of Singapore, The Peranakan Museum and Singapore Philatelic Museum, as well as the Indian Heritage Centre, Malay Heritage Centre, Sun Yat Sen Nanyang Memorial Hall and Reflections at Bukit Chandu. Some of Singapore's parks and nature reserves, such as Singapore Botanic Gardens and Sungei Buloh Wetland Reserve also organise workshops and tours regularly, and are free for all to attend. Find out more about upcoming activities at www.nparks.gov.sg/activities/events-and-workshops. For classical music lovers, the Singapore Symphony Orchestra holds free concerts at various venues, such as the Victoria Concert Hall, Gardens by the Bay and Singapore Botanic Gardens almost every month. Some of them require pre-registration for a ticket, while others are open for anyone who shows up. Check out the line-up at www.sso.org.sg/free-concerts.
SELF CARE 
20. Quit a splurge habit
Many of us are motivated to set new goals to eat better, work smarter or spend less at the beginning of the month. This is where a monthly challenge may come in handy to help with your goals. If you're aiming for savings, decide which expensive habit you can kick. But instead of (unrealistically) swearing off a particular habit, for instance, that daily latte for the year, set yourself a 30-day goal. After that, you are free to go back to your habit. Chances are, by going cold turkey for a month, you might realise that you don't miss it that much and quit it altogether. At the very least, it would start you rethinking your splurges and help you save money for those 30 days. 
WHAT'S YOUR MONEY PERSONALITY?
Spender, saver or totally out of control? Our financial personality quiz could be the first step to mastering your finances.
Saving your hard-earned dollars or sorting them into smart investments can help you to achieve your goals sooner. But we all know that's easier said than done. The first step to living your dreams is realising what type of spender you are. Answer these questions about your spending habits, discover your financial personality and get tailored advice that will help you manage your money.
1. You have been unexpectedly gifted $10,000. What would you do with this windfall?
A Spend it on a holiday
B Put it in your savings account
C Invest it to make more money
D Hit the shops and blow the whole amount on a new wardrobe
2. How do you usually handle your credit cards?
A I usually pay the minimum payment, but then again, I have missed a few lately 
B I have one, but I pay the entire balance due every month
C I don't believe in credit, so I just don't use them 
D I use them to juggle my finances, and they frequently see me through thin financial weeks at the end of the month
3. If your car or washing machine breaks down, you…
A Freak out – money is so tight that you can't afford extra costs
B Stay calm – you've always set money aside for emergencies
C Mildly panic – you've got more than enough money to cover the costs, but you worry about seeing your savings dwindle 
D Think positive – you'd be in a terrible financial bind, but you would tell yourself things will work out 
4. How often do you think about money?
A Monthly, when my credit card statement arrives
B A bit, but I know if I keep saving I won't worry at all one day
C Constantly – money always seems to be on my mind
D Why worry now? The future will take care of itself.
5. What annual salary would you need to feel completely satisfied?
A At least $1 million – the more, the merrier 
B Double what I'm earning now so that I can save half 
C It's hard to pinpoint, but I could always do with more 
D Enough to pay someone else to do my work – and cover my lifestyle, too
IF YOUR ANSWERS ARE…
Mostly As 
You're a Spender. You spend all you earn – sometimes more than you make. You often buy frivolous or luxury items you can't afford. A financial advisor can help you implement strategies and guide you on how to maximise surplus, fast-track your debt and direct spending wisely.
Mostly Bs 
You're a Saver. You are good with money and regularly set aside some of your income to create a cushion in case an emergency crops up. Savers are a step ahead and will reach their goals faster, especially if they direct their savings to the right places and achieve a return on investments.
Mostly Cs
You're a Stasher. You're an extreme saver who worries too much about money to enjoy it. Money is like a drug to a stasher. Once they feel the euphoria of wealth starting to accumulate, they can't stop. Unfortunately, they work so hard they forget to invest time in relationships and life in general.
Mostly Ds
You're a Dreamer. You've big dreams for a successful financial future, but you're often reluctant to put in any hard work. You expect money to flow to you, but that's not how finance works. It's never too late to make smart financial choices. If you're feeling the pinch, speak to a financial counsellor now.
Show Me The Savings 
Everyone spends and saves their money differently. Here, regular women share their best money-saving tips in some real-life solutions:
"The most crucial step for me is to make sure that I'm divvying up my salary the moment it comes in. I already know what my recurring expenses are for each month and I keep those in my main bank account. I have a separate bank account for travel and 'treat yourself' costs, for when I want to book a holiday or buy myself something nice. My third account is where I set aside about a third of my income for savings." – Hevina Kaur, 25, public relations executive
"I find that the best way for me to save money or to save on things, in general, is by using an app or a credit card that gives me cash back — especially on big-ticket items like flights and hotels. I try to also think through purchases I'm making and to utilise deals I find online. For example, if I'm taking my family out on an activity, I try to find a website that has vouchers like Klook. For groceries, I compare different online grocery stores for items to save on." – Atika Lim, 26, digital multimedia producer
"Look at small ways to cut daily expenses before making lofty goals that are probably impossible. Simple things that make a monetary difference for me is taking public transport instead of private-hire cars to get around, looking for happy hours with the best deals for after-work drinks, and bringing home-cooked food in for lunch instead of buying from the shops." – Jacqueline Ong, 33, banker
"I pay a lot of attention to supermarket deals as I have a small kid who requires snacks constantly. Nutritious snacks usually cost more, so I would try to get alternatives: Nuts instead of organic biscuits, cheaper yoghurts and fancier loaves from Gardenia (like California Raisin, $3.20, that can last a few days) instead of bakery buns that cost almost $2 each. Once every two months, I indulge him and get some yummy dark chocolate." – Dolly Ng, 38, marketing manager
"I cancelled the cable plan at my parents' place so that I can save on the monthly subscription fees. Subscribing to both Netflix and Viu is actually cheaper. Now, instead of going to the movies, the whole family watches new releases or dramas on our TV – it's a good way to save money and bond." – Christina Lim, 45, designer
SECRETS OF SUCCESSFUL WOMEN
If you haven't been keeping track of your finances or saving money adequately, it can feel overwhelming but it is never too late to start. We speak to Singapore's most money-savvy women – these inspirational women live, eat and breathe all things to do with wealth – share their tips on how you can create and manage wealth better.
Anna Haotanto
Chief executive officer of The New Savvy
Take a look at your own portfolio of cash, savings, investments and insurance. Plan for what your life and financial goals are. Be objective about how much you can save and invest. 
As investors, look at mutual funds, bonds, and blue-chip stocks. A combination of these is an excellent idea for a healthy and diverse portfolio. Always make sure that the investment strategies are in line with your investment objectives.
I recommend putting at least 20 percent of your monthly paycheck into savings. It is tough to meet this savings goal if you don't budget properly. To make sure you do not miss the 20 percent savings goal, write up a budget and itemise your income and expenses.
Aside from consistently contributing to your retirement plan, start setting up an emergency fund of at least three months of expenses. This can keep you from raiding your retirement plan on a rainy day. 
Get yourself covered for accidents and emergencies. The earlier you start, the better as premiums are cheaper. As you get older, you may need to allocate more money for healthcare. It may take just one major illness to wipe out your savings. A basic Medishield can help you offset hospitalisation bills in government hospitals. From there, you can upgrade to other private integrated plans with better coverage.
Manisha Tank
Money FM 89.3 DJ, SPH Radio
Contrast and compare your options. Utilising online tools to do this not only facilitates greater financial awareness but boosts your chances of finding a product that's a good fit.
Do your research and don't take someone's word for it. Even if you have compared and contrasted bank loan options, for example, ask lots of questions. Leave no stone unturned.
Know your finances. Never spend money you don't have. You don't need anything you can't afford as it only adds to debt. Making sure you always have basics covered, is more a peace of mind than money could ever buy. If you take a loan, be sure you can finance it.
Have a vision. If you have capital to spare, go with a growth and nurture attitude. Where and how you would like to invest isn't about making money for money's sake. Having the greater good in mind will help reap the rewards.
Studies have shown that a happier you leads to "happier" finances. Take a breath and relax. Money doesn't make you happy, but a gratitude attitude makes your money work for you.
Val Yap
Founder and chief executive officer of PolicyPal
Always save before spending. Set aside your monthly savings before spending the rest of your salary. It is vital to ensure that you pay off your bills before they snowball into a colossal figure. 
I believe that everyone should think about their budget when making big-ticket purchases. A budget is essential as it helps you to think about what are the things that are really important in your life. That can be saving for a vacation, a new car or a new bag. However, if you do a proper budget plan, you can avoid overspending as it would all already be accounted for. 
If you prefer to have a second opinion, get a financial advisor to review your portfolio and assess your financial situation. Everyone's financial status is unique.
If you find it difficult to save a fixed amount every month, consider buying an insurance savings plan. It helps to grow your money with a high-interest rate, while providing death coverage. This way, it forces you to save, and you will be able to withdraw in a few years. 
Consider diversifying your finances. With a stable emergency fund, start looking into short and long-term investments. Different types of investments come with varying levels of risk, so by diversifying you will not risk putting all your eggs into one basket. Research is necessary here, but you can also turn to a trusted advisor for help.
ADDITIONAL REPORTING: NATALYA MOLOK
PHOTOS: 123RF.COM