Readers at the Simply Her Beauty and Wellness Retreat enjoyed a fulfilling day of beauty and health tips, as well as wellness activities. By Simone Wu
Readers at the Simply Her Beauty and Wellness Retreat enjoyed a fulfilling day of beauty and health tips, as well as wellness activities. By Simone Wu
Get a stronger body with Pilates
By Lila Roosmalia, Polestar Pilates certified instructor with Focus Pilates
• Pilates not only tones and strengthens muscles, but also protects your body from injuries in your daily life and during workouts.
• It helps you build a stronger core and increases flexibility, too, and is good for easing back pain as it alleviates stress in that area.
• You can also look forward to stronger pelvic floor muscles, which are said to increase pleasure in the bedroom, and help you have an easier labour and delivery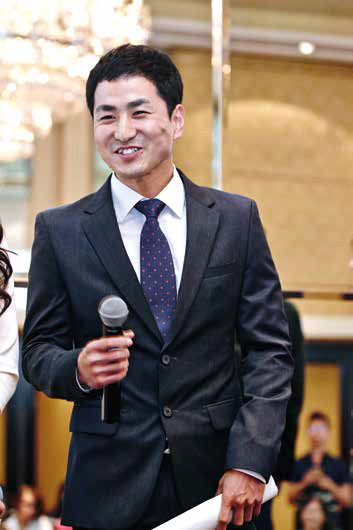 ChemiCal Peels for a Good ComPlexion
By Dr Israr Wong, medical director at Knightsbridge Clinic
• Made from sugar cane or sour milk, chemical peel are said to help regenerate cells and brighten as well as refine skin. They're suitable for all skin types, and can be used to treat acne, acne scars and hyperpigmentation.
CollaGen is the key to healthy skin
By Dr Siew Tuck Wah, general practitioner with an interest in aesthetic medicine
• The main building blocks of the skin and body are made up of collagen. To help slow down its breakdown and boost production, you can take oral supplements such as omega-3 oils, coconut oil, vitamins C and E, folic acid, lycopene, grape seed extract, coenzyme Q10 and chlorella.
• Hydrolysed collagen supplements like those from Imedeen are said to boost collagen synthesis to help reduce the look of wrinkles, and increase elasticity for a firmer, brighter complexion.
• To improve skin's moisture level, use products that contains hyaluronic acid, ceramides, squalane, and organic oils.
Improve your skin with a home peel
By Dr Junwoo Park, R&D director of CNP Cosmetics
• Home peels are a gentler, zero-downtime option. Unlike face scrubs, which scratch and irritate skin, the home peels from CNP Cosmetics exfoliate gently while delivering radiance-enhancing and moisturising benefits to skin.
Easy ways to help your eyesight
By Dr Cordelia Chan, consultant eye surgeon, Eye Surgeons@Novena, Mount Elizabeth Novena Specialist Centre
• Wear sunglasses to protect your eyes from UV rays and shield the skin around them.
• For every 20 minutes you spend looking at a computer screen, take a 20-second break to look at something that's 20 feet away.
• Don't rub your eyes – it can trigger allergic reactions and lead to high astigmatism.
• Consume omega-3 fatty acids to protect the eyes and reduce the occurrence of dry eyes. 
What: The Simply Her Beauty and Wellness retreat in April at Holiday inn Singapore Orchard City Centre. The event included a pilates session, expert insights into skincare, a talk on eye care, and a terrarium-assembling session.