Your friends and family will play a big part in your life this year.
PIG
1983, 1995
Your friends and family will play a big part in your life this year. Try to spend more time with them and be open about your feelings—you'll be surprised by how helpful they can be. Similarly, your work relationships are essential to your career progression this year. Don't fight with others to climb the corporate ladder. Instead, befriend those who are willing to help you in your career. Your efforts will pay off, but only with proper planning. Be careful with how you spend your money this year. Don't neglect your health as you'll be especially prone to illnesses. Exercise regularly and avoid dusty places that can aggravate your respiratory system. 
Auspicious Colours: Yellow, Red 
Inauspicious Colour: Black 
RAT
1984, 1996 
Things are looking up for you, career-wise. This year, focus on strengthening your connection with your superiors and make the effort to forge new professional relationships. It would also be wise to spend more time with your partner and family. In terms of finances, be disciplined with your spending to avoid money trouble in the near future. While you should keep a tight budget, don't put off spending on things of importance, especially your health. Look out for discomfort in your kidney or bladder area. On top of drinking lots of water, consume detoxifying drinks like green tea and cranberry juice to keep health issues at bay. 
Auspicious Colours: Blue, White       
Inauspicious Colour: Beige 
OX
1985, 1997 
This is a great year for your finances, provided you put in the hard work needed. Take advantage of this by making some long-term investments. You'll be able to overcome any obstacles coming your way with hard work and persistence. You'll be more committed to your career this year, and your social life might take a hit. While romance might not be a priority for you this year, don't be afraid to open up to those you're close to. Don't forget to take some time off to recharge or your health will suffer. Don't think you can power through a small cough or mild cold. 
Auspicious Colours: Green, Red
Inauspicious Colour: Black 
TIGER
1986, 1998 
You can look forward to meeting new people and expanding your social circle this year but may find yourself less open to romantic relationships. You're sensitive by nature, and this trait will come in handy at the workplace, helping you to avoid unnecessary conflicts. Planning will be your best friend in maintaining your financial stability. Keep to a strict budget and you can expect to reach the end of the year much richer than the last. Exercise regularly to avoid expensive medical bills in the future. As long as you identify any problems before they become serious, your health will be relatively stable this year. 
Auspicious Colours: Red, White       
Inauspicious Colour: Light Blue 
RABBIT
1987, 1999
"Haste makes waste" is truly the quote to live by this year. Your income will be stable—don't squander it through get-rich-quick schemes. Rather, this is a good time to focus on saving. While you're driven to move forward in your career, be patient. You might want to consider looking for a mentor who can guide you up the corporate ladder. With how busy this year promises to be, stress can affect your emotional and physical health. You'll need to learn to take things slow and not relieve stress with quick fixes like smoking or binge-drinking. This is a good year for romance. You can look forward to an increase in passion, especially in the bedroom. 
Auspicious Colours: Yellow, Green
Inauspicious Colour: White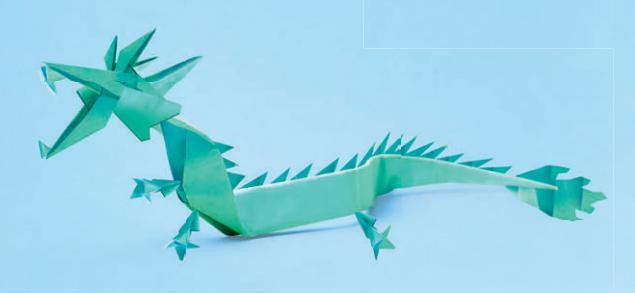 DRAGON
1988, 2000
You'll move up the corporate ladder this year, but remember: with power comes responsibility. The pressure from work will cause lots of stress—be sure to keep your temper in check and refrain from lashing out at others. Find a healthy outlet to relieve stress and remember to take breaks in between projects. While this is a good year for your love life, be sure to build a strong foundation of trust before rushing into new relationships. On the money front, choose reliable people to help you with your finances or take a hands-on approach. Stick to a budget to lay the foundation to a prosperous year. 
Auspicious Colours: Pink, White       
Inauspicious Colour: Light Blue
SNAKE
1989, 2001
You'll be closer than ever to your partner and family this year, opening up to them and sharing your deepest fears and desires. However, keep your cards close to your chest with people you're not that close to. You'll be facing lots of uncertainty this year, especially when it comes to your career. During this time of self-doubt, avoid making big investments that you might regret. While your physical health is in good shape, you may face bouts of stress and anxiety this year. Picking up a relaxing a hobby or spending time with someone you trust will do wonders for your mental health. 
Auspicious Colours: Green, Brown       
Inauspicious Colour: Black
HORSE
1990, 2002
Be sure to do your homework before making big financial decisions and you can expect a very healthy bank account. Things are also looking up for you career- wise—all the hard work you've been putting in will finally pay off. Similarly, this is a great year when it comes to romantic relationships. However, recognise the opportunity when it comes as you may be distracted with work. This year promises to be one of the busiest and most rewarding one yet—be sure to keep up your healthy lifestyle so you can enjoy it.
Auspicious Colours: Red, Pink       
Inauspicious Colour: Black 
MONKEY
1992, 2004
As long as you're careful with your money, things are looking good for you on the financial front. Nothing will come easy this year and you're going to have to make compromises in areas like your social life to succeed at work. While there will be opportunities for you to expand your social circle, you may face trouble finding romance. Focus on settling problems in other parts of your life before thinking about love. You'll be working extra hard this year, which will take a toll on your health unless you maintain a healthy lifestyle by taking part in physical activities and eating right. 
Auspicious Colours: Yellow, Pink 
Inauspicious Colour: Light Blue 
GOAT
1991, 2003
This is a year of new beginnings for you. It's a blessed time to start a new relationship or take your existing one to the next level. Similarly, you can look forward to career progression this year. Whether it's starting a new project or switching jobs, you'll find success in this new venture. Investing your newfound wealth will prove easy with the help of a mentor. Don't rush into investments blindly—seek advice from people with more experience. All the good things coming your way this year will keep you happy and healthy, but be careful not to overindulge in junk food and alcohol. 
Auspicious Colours: Yellow, Blue
Inauspicious Colour: Green
ROOSTER
1981, 1993
This is a great time to do a bit of spring cleaning in your life and let go of past relationships and conflicts. Face the future with excitement and optimism—this year promises positive change when it comes to your love life. On the flipside, your work life will be unexciting, causing you to feel restless at times. Learn to appreciate what you have and focus on making the best of your current situation. Thanks to your thriftiness, your finances are looking good this year. Take on projects that you have the knowledge and skills in for best results. You'll be busy this year—create healthy habits to protect yourself from sickness.
Auspicious Colours: Orange, Light Blue 
Inauspicious Colour: Black
DOG
1982, 1994
This is a lucky year for you in all aspects of your life but you'll need to slow down to fully appreciate it. Master the art of delegation so you can focus on more interesting projects at work. Consider taking up courses to hone your existing skills or learn new ones. Do not be afraid to take risks, especially if it has to do with something you're passionate about. Make the effort to meet new people. Don't rush into getting into anything serious—enjoy the journey. Keeping up your healthy lifestyle will allow you to enjoy the year free of illness.
Auspicious Colours: Beige, Pink 
Inauspicious Colour: Green
PHOTOGRAPHY DARREN CHANG
ART DIRECTION TAN LIN KUAN ORIGAMI
ARTIST AND TEXT COMPILED BY AMINAH AHMAD 
TEXT RENAYE CHAN/ALCHEMY CONSULTING SERVICES.