Amid a sea of generic faces, the most striking models on the catwalks and red carpets these days are pushing the boundaries of what it means to be beautiful.
Amid a sea of generic faces, the most striking models on the catwalks and red carpets these days are pushing the boundaries of what it means to be beautiful.
The modelling industry is notorious for pushing out slim and leggy teenage waifs season after season. Most of the time, these girls gracing the catwalks of London, Paris and Milan, as well as the fashion pages of magazines seem to be cut from the same cloth. But more and more, consumers are demanding a more accurate depiction of women – whether they're petite and athletic, or busty and voluptuous. Fuelling this revolution are a wave of new models with unconventional proportions and appearances, that have garnered mainstream acceptance.
Ashley Graham
With a 38D bust and a 32-inch waist, Ashley is large and in-charge
The stunning Ashley Graham has taken the world by storm with her boundary-breaking Sports Illustrated issue. "Now is the time: People want to know about curvy women. We are in the middle of a great conversation, and we still have years before we hit the peak," she has said of her modelling career. Despite being the first plus-size model to grace the front of SI's coveted swimsuit issue, she's faced backlash after backlash for her larger frame. Even her stunning Vogue cover has faced criticism, with many fans expressing dismay over reports that the photo was manipulated to make Ashley look smaller. The classy body-positive activist has taken all the negativity in her stride. "There are too many people thinking they can look at a girl my size and say that we are unhealthy," Ashley says. "You can't. Only my doctor can." The 29-year-old has appeared in everything from a music video for dance-rock band DNCE to MTV's Made as a modelling coach, all the while preaching a message of self-love, health, and inclusivity. "I refuse to let others dictate how I live my life and what my body should look like for their own comfort," she declares. "And neither should you."
Winnie Harlow
Far from becoming a recluse because of her unusual skin, Winnie walks on runways worldwide
As a young girl who was teased and called 'cow' and 'zebra' because of the white patches on her skin, Winnie did not have an easy childhood. She has vitiligo, an incurable skin pigmentation disease that causes colourless patches to develop on a person's body. But now, this former social pariah has two million followers on Instagram and is the face of Spanish fashion label Desigual. "I think the industry is opening up, but still needs to accept various forms of beauty as a standard, as opposed to an occurrence now and then," she explains. "I want to see different faces on the covers of magazines, as the stars of movies, featured on billboards... It's time we open the market up and embrace people from all walks of life."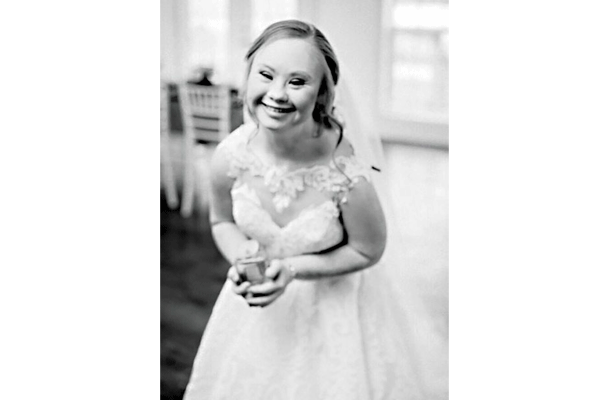 Madeline Stuart
Fun, fashionable clothes, girl-next-door charm and one glamorous catwalk – this girl can do anything
At just 18 years old, Madeline has accomplished what some people can only dream of. Born with Down syndrome, the sassy Australian hasn't let the condition hold her back from a burgeoning modelling career. She's walked at New York Fashion Week twice, and is continuing to make her presence felt on and off the runway. The Brisbane-based model, who is on a mission to change society's perception of people with disabilities, has also launched her own fashion label 21 Reasons Why, inspired by her passion to "find reasons to better ourselves and be more inclusive".
Jillian Mercado
Used to getting turned away from fashion shows, Jillian now stars in them
Diagnosed with muscular dystrophy as a teen, Jillian studied fashion marketing at the Fashion Institute of Technology in New York at a time when disabled models were scarce. When she decided to pursue modelling as a career, her search for a mentor with a physical disability came up empty. "I didn't think it was a possibility," she says of the career she'd imagined. "Not because I didn't think I was worthy of it, but because I didn't see anyone else like me out there." But an open casting call for Diesel changed all that and today, Jillian is signed to IMG Models, the powerhouse agency that represents top supermodels like Gisele Bündchen and Kate Moss.
Nadia Rahmat
Social media star? Up-and-coming model? Disruptor? Meet the girl who's made it all possible
It started with an Instagram photo Nadia posted in 2014, auditioning to model in Marc Jacobs' Spring 2015 ad campaign for Marc by Marc Jacobs. The 26-year-old Singaporean succeeded in her quest, beating out some 50,000 other hopefuls in her ascension to fashion's top table. Her unconventional beauty and striking looks have set her apart in the fashion world, and she is now being represented by Upfront Models Singapore and London's Nevs Model Agency. Still, some detractors have called Nadia "so ugly" and have even compared her to a "ghost". Rather than be shaken, Nadia remains positive. "All I hope is for people to see beyond their preconceived notions, and that there's more to being human than the mere colour of your skin or how you look like on the outside," she muses.
Liu Wen
Outfit by outfit, this Chinese supermodel has pushed Asian beauty into the spotlight
It's undeniable that Liu Wen is a master of poise and composure on the catwalk. It's no wonder, then, that she became the first Chinese supermodel to walk the runway for Victoria's Secret in 2009. Wen is also the first international spokesperson of Asian descent for cosmetics giant, Estée Lauder. While she says she doesn't consider herself a beauty, especially in the context of what's perceived as beautiful by traditional Chinese standards, she's also proud that the prevalence of Asian models in the industry has promoted an understanding that beauty can come in different forms.