These classic pieces are made to withstand the test of time and fading trends, all while remaining fresh and stylish BY AARON KOK
These classic pieces are made to withstand the test of time and fading trends, all while remaining fresh and stylish BY AARON KOK
JACKET REQUIRED
Show 'em who's boss with a blazer that boasts peaked shoulders and streamlined tailoring.
1 Altuzarra. 2 Balenciaga. 3 Carven. 4 Jacket, $159, from Zara. 5 Jacket, $94.95, from H&M. 6 Agnona jacket, $2,500, from NET-APORTER. 7 Jacket from Mango.
MEET IN THE MIDI
Midi skirts will always be a wise investment, thanks to their versatility and effortless style. TIP: Asymmetric hems are a new twist that will see you through the next four seasons.
1 Jason Wu skirt, $1,700, from Club 21 Ladies. 2 Skirt from Topshop. 3 Skirt, $415, from Maje. 4 Skirt, $76.90, from Topshop. 5 Gauchere. 6 Adeam. 7 Gabriele Colangelo.
SHIRT CIRCUIT
Bold banker-stripes are a sure-fire way to impress higher management. Look out for deconstructed and oversized styles.
1 Sacai. 2 Pedro. 3 Victoria Tomas. 4 Shirt, $1,283, from Sacai. 5 Shirt from Alexander McQueen. 6 Shirt, $119, from H&M. 7 Shirt, $1,241, from Stella McCartney.
DIAL C FOR CLUTCHES
Walk into the room purse first with a power clutch. Big enough for day use, refined enough to take you out after work.
1 Bag, $690, from Bally. 2 Bag, $433, from Joseph. 3 Bag from ATP Atelier.
PEG TO DIFFER
When it comes to trouser silhouettes, trends switch around fast. One moment they're skinny, the next, wide. Fortunately, pegleg trousers remain unwaveringly stylish no matter the season.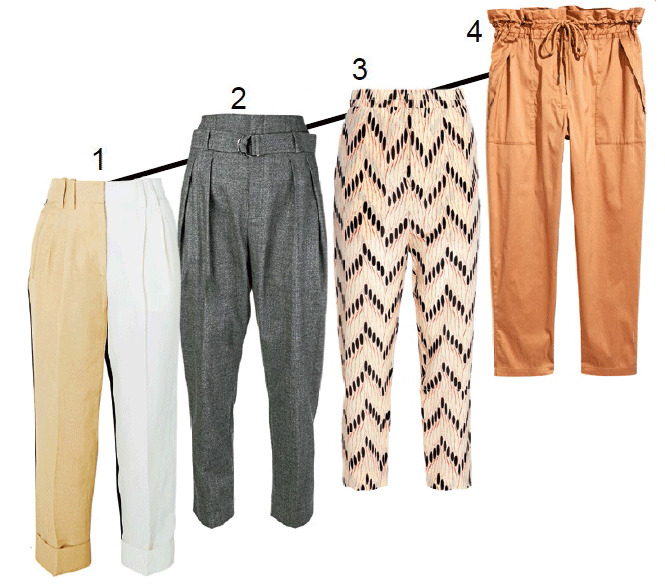 1 Petar Petrov pants, $711, from Club 21 Ladies. 2 IRO pants, $618, from Farfetch. 3 Marni pants, $450, from THE OUTNET. 4 Pants, $64.95, from H&M.
5 Sally Lapointe. 6 Bottega Veneta. 7 Giada.
PHOTOS: SHOWBIT