The fashion industry finds itself in a state of flux – yet again – as the coronavirus throws its traditional schedules into disarray.
01
Even before Covid-19 came along and turned the world upside down, the fashion industry had, for several years, already experienced shifts that often ended up in a return to the status quo. For instances, a few years ago, much hype was made about see-now-buy-now fashion shows, which would allow consumers to procure pieces shortly after seeing them on the runway, instead of six months later. After giving that a go, designers such as Tom Ford soon abandoned the concept, citing issues with supply and manufacturing.
Now, with global restrictions on travel and large gatherings remaining in place, the industry is in flux again as major labels suddenly find themselves unable to stage their usual live extravaganzas. The mid-year men's spring/summer 2021 fashion shows have gone digital, with London spearheading the move online last month with a gender-merged, three-day event. Dominated by smaller labels like Marques Almeida and Christopher Raeburn, and heavy on issues such as sustainability, it felt relevant to the times. This month, Paris and Milan will host their virtual fashion weeks.
Some brands, however, have decided that it's time to reinvent show schedules on their own terms. Michael Kors Collection and Gucci will hold just two shows per year, doing away with the two inter-seasonal collections that have contributed to a frenzied pace criticised as creatively unsustainable for designers. In April, Saint Laurent said it was breaking away from the traditional shows to "reshape its schedule", although no details were given. Stay tuned. 
02 SOFT POWER
For a world in need of some uplifting, Salvatore Ferragamo offers softness and a touch of fantasy this season. Dipping into its archival silks, the brand has unveiled an enchanting capsule collection decorated with elements such as feline creatures, flowers, butterflies, elephants and sultans, set amid enchanted landscapes. The Silk Capsule collection includes silk pieces such as foulards and scarves, footwear ranging (from sandals to sneakers), structured bags and ready-to-wear pieces.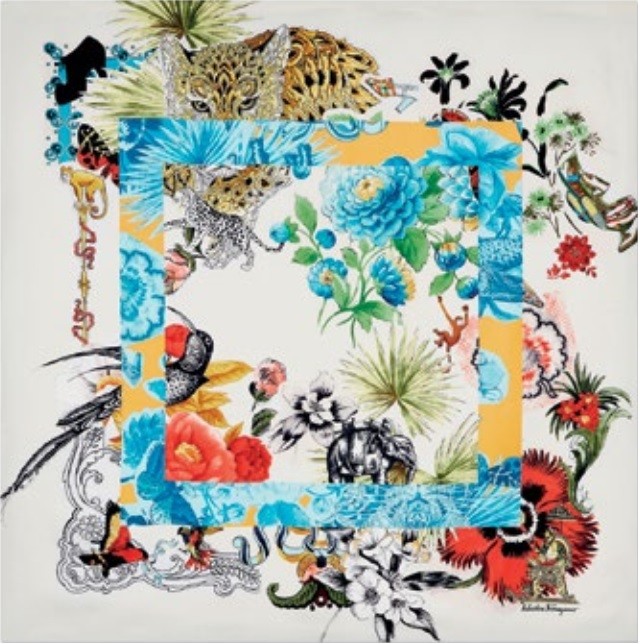 03 SMILES FOR MILES
Whether in the form of an emoji or a simple doodle, the Smiley is a universally recognisable icon of good cheer. Part of the ongoing Paula's Ibiza collection by Loewe, the Smiley pieces see the yellow icon emblazoned on rave-reminiscent pieces such as pastel tie-dyed t-shirts or contrasted against black and white. It also appears in more subtle ways, such as on the buttons of a white shirt. For those who want to carry this joyful icon rather than wear it, there are also accessories such as basket bags, totes, and leather charms. 
04 STREET STYLE
have you been wearing brightly coloured shirts to make a style statement during Zoom conferences? Try these instead. Next month, the Comme des Garcons Shirt line releases truly striking pieces featuring the artwork of contemporary American graffiti artist Futura. Comme des Garcons' designer Rei Kawakubo made three prints following a meeting with the artist last year, and those would have been enough of a statement in themselves. But instead of taking that easy way out, the design team further reimagined the prints by applying panelling, cut-outs and nebulous shapes to pieces such as t-shirts, jackets, windbreakers, button-down shirts and totes. 
Text Lynette Koh