HW Endorses: The Backless Number
"This Bottega Veneta viscose dress ($2,930) is available at #01-04 Ion Orchard and #B2-72A The Shoppes at Marina Bay Sands."
Designers are putting the focus on the back with cool, edgy details. While the front is kept understated, the back is accentuated with interesting accents, as exemplified by Bottega Veneta's diagonal slit dress, Hermes' sleek cross-back shell apron-top hybrid with metal fasteners, and Alexander McQueen's open-back blazer. Highstreet labels have followed suit, with Zara offering a back-cut-out turtleneck top for $45.90. Versatile and easy to carry off, nothing says "business in the front and party at the back" better than this. – ST 
"French label Alaia's version is still simple, but has strappy details to spice things up."
The Basic Black Bralet
Ditch the lace and frills. All it needs to be is minimal and versatile – perfect under a pantsuit for work or see-through tops.
Nylon and polyester swim bralet, $29.90, Uniqlo U at Uniqlo
Nylon bralet, $215, Marlies Dekkers at Farfetch

Mame Kurogouchi 
Dior
Polyamide bralet, $45.90, Mango at Zalora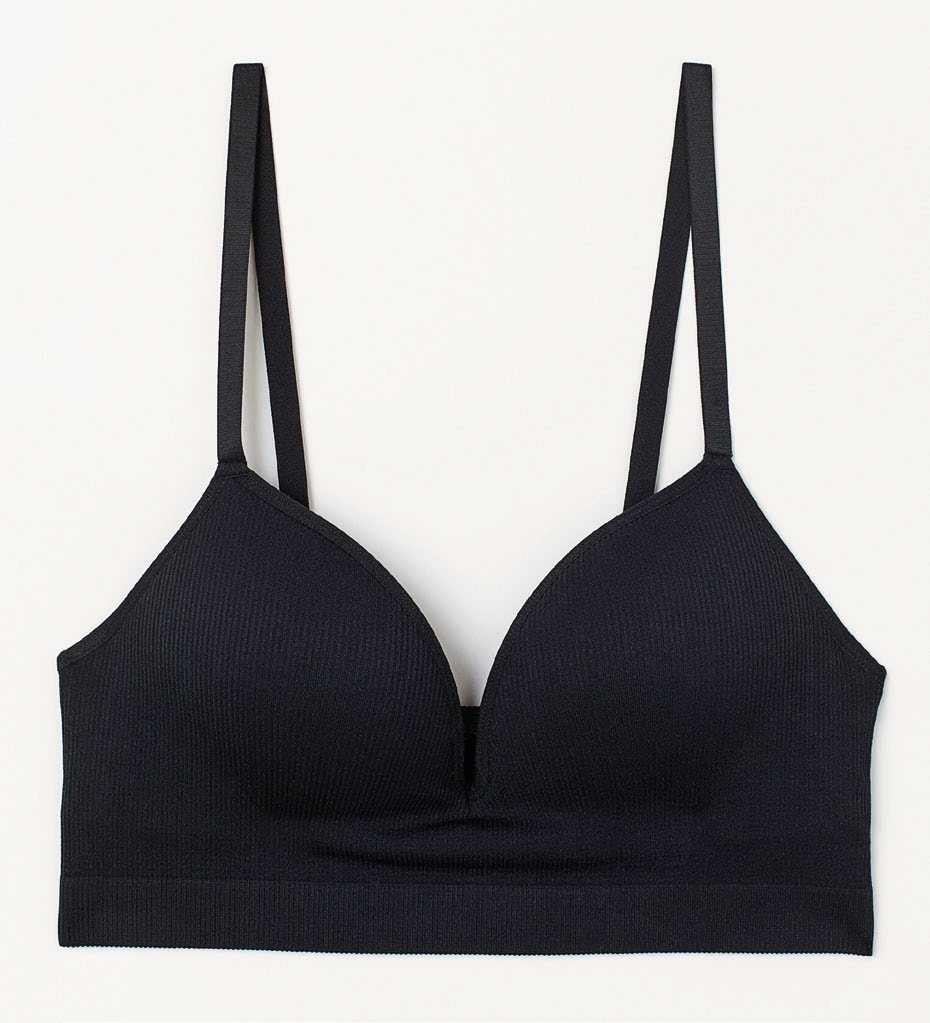 Polyamide bralet, $27.95, H&M
Cotton jacket, US$1,954.15 (S$2,635.76), and matching shorts, US$737.94 (S$995.33), Sacai at Net-a-porter 
The Statement Short Suit
The cooler alternative to traditional pantsuits, and ideal for our tropical climate. Opt for classic materials like linen or tweed for added sophistication.
Tweed jacket, $119, and matching shorts, $69.90, Zara 
Michael Kors Collection 
Linen jacket, $730, and matching shorts, $370, Sandro 
Silk jacket, $650, and matching shorts, $390, Diane von Furstenberg 
Virginie Viard showcased a pretty metallic pink iteration at Chanel.
Polyester pants, Balenciaga 
The Comfy Loose Pants
What it's not: widelegged or flared. What it is: tailored but slouchy. The trick to still look smart and polished: Pick a high-waisted pair that's brightly coloured or printed.
Polyester pants, $89.90, Mango
Givenchy
Cotton pants, Moschino
Polyester pants, US$1,211.43 (S$1,683.65), Semsem at Net-a-Porter 
Silk pants, $899, Max Mara
Wool pants, Gucci
A printed blazer adds that extra oomph to white pinstriped pants at Louis Vuitton.
"Patent leather flats, Miu Miu"
The Girlie Mary Janes
A bonafide trend for SS '20, they add an instant youthful vibe to your everyday look.
Faux leather flats, $46.90, Charles & Keith 
Miuccia Prada draws attention to the feet with a shiny metallic silver option.
Maison Margiela
Leather pumps, $89.90, Pedro 
Leather pumps, $1,150, Thom Browne at Farfetch 
Leather and grosgrain pumps, $1,250, Celine
Faux leather flats, $28.90, Velvet at Zalora
Satin flats, Prada
Prices unavailable unless stated
COORDINATION SEAN THAM MAME KUROGOUCHI PHOTO SHOWBIT.COM