The skincare must-haves of the moment.
The skincare must-haves of the moment.
1 Kiehl's Pure Vitality Skin Renewing Cream, $95
This moisturiser is packed with natural goodness from nourishing manuka honey to Korean red ginseng root.
2 Shu Uemura Skin Purifier Ultime8 Sublime Beauty Cleansing Oil, $65 for 150ml
To celebrate the 50th anniversary of its popular cleansing oil, Shu Uemura has upgraded the formula so it removes stubborn waterproof makeup more efficiently and contains eight nourishing botanical oils.
3 Vichy Pore Purifying Clay Mask, Quenching Mineral Mask and Double Glow Peel Mask, $39 each
These five-minute skin savers can handle every beauty emergency. Give your skin a detox with the clay mask. For dry skin due to harsh weather conditions, use the mineral mask. Lastly, revive overworked and dull-looking skin with the peel mask.
Revlon X Ciara
Yup, singer Ciara is Revlon's newest brand ambassador, joining the ranks of fellow celebrity influencers Olivia Wilde, and Halle Barry. "I've been a fan of the iconic Revlon brand my entire life," said Ciara. "In fact, my name comes from the Revlon Ciara™ fragrance. It was a gift to my mother from my father, and she fell in love with the scent and the name. It's incredible to think that after all those years, I would be joining the Revlon family as the newest global brand ambassador."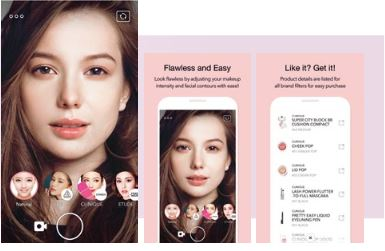 Look At Me
Thinking of trying out a bold new makeup style, but not sure if it suits you? Check out Looks, LINE's new selfie app that offers beauty enhancing effects for instant makeovers with real products. It's so fun you'll be addicted!