The Greatest Game Ever Played
Our golf bags are packed and we're just waiting for the borders of the world to properly reopen so we can visit beautiful locations such as the Kauri Cliffs Golf Course pictured here, once called "Pebble Beach on steroids" by PGA professional Brandt Snedeker.
Cape Kidnappers Golf Course
ROBERTSON LODGES, HAWKES BAY
Designed by legendary golf architect Tom doak, who counts four courses ranked in the top 100 in the world, the stunning Cape kidnappers par 71 golf course in new Zealand is built on a ridge-and-valley landscape with stunning ocean views – and treacherous hazards for wayward golf shots, thanks to cliff-edge fairways perched 140m above sea level.
Sweetens Cove Golf Course
SOUTH PITTSBURG, TENNESSEE
It might only be a tight nine-hole course in the us but the sweetens cove experience is unparalleled, thanks to a layout reminiscent of the original augusta national. as architect and owner rob collins once said in the new York times, "the best golf holes are those in which success and failure reside in close quarters."
Fuji Golf Course
KAWANA HOTEL, SHIZUOKA
Arguably the best Japanese golf course open to the public (the hirono is only for members), the Fuji course presents breathtaking views of the Pacific Ocean on one side and Mount Fuji on the other. It's also the most expensive course to play on in the country, with green fees reaching US$300 (S$409). Well worth it, in our opinion.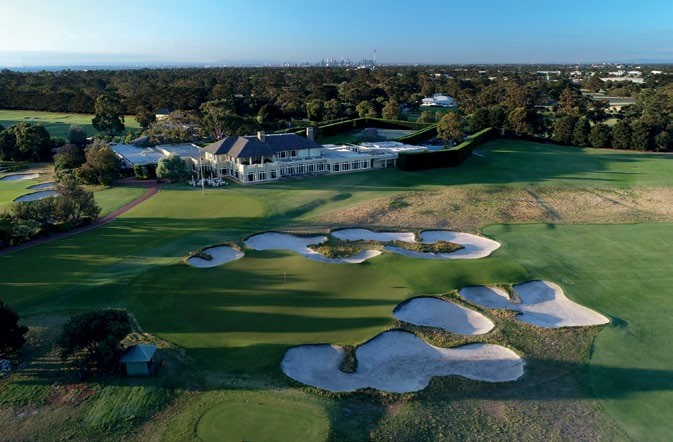 Royal Melbourne (East)
ROYAL MELBOURNE GOLF CLUB, VICTORIA
Most golfers usually opt for the west layout, but the east course more than holds its own. it consistently ranks in the top 20 in the world and is still challenging to the experienced golfer while being accessible enough for those with high handicaps. it's the perfect weekend golf trip for golf tourists and australians.
PHOTO JACOB SJOMAN
PHOTO (SWEETENS COVE) BRIAN OAR
PHOTO (ROYAL MELBOURNE) GARY LISBON