It's no longer just an ancient herb that's used in your granny's herbal brews. Ginseng's such a modern-day hit it's being served in cocktails and ice-cream.
It's no longer just an ancient herb that's used in your granny's herbal brews. Ginseng's such a modern-day hit it's being served in cocktails and ice-cream.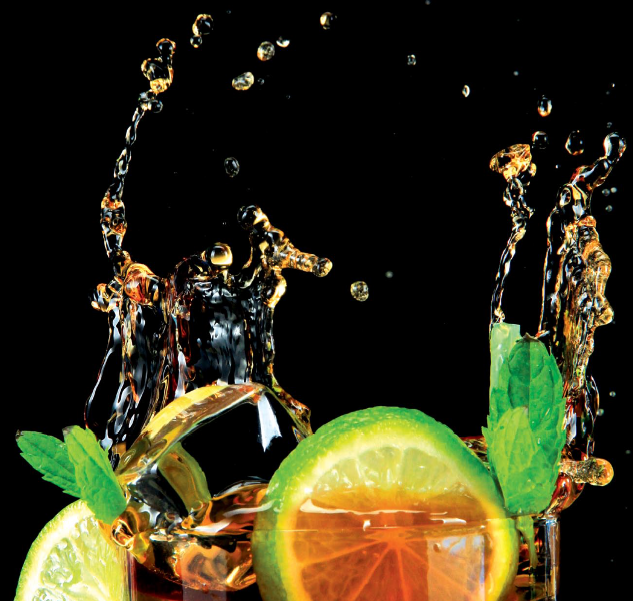 Change is the one constant we can be sure of. Even that which has its roots deeply embedded in ancient times must adapt to survive. Ginseng's connection to health is alive and well. And while the popular root has traditionally been used in herbal elixirs and teas meant to be ingested, ginseng is also undergoing its very own renaissance as it rebrands itself as a modernday health and wellness must-have.
That is the change – and the challenge – that ginseng must overcome. So far it has been doing well as it has been embraced in a myriad of ways that continue to reveal its magical properties. And here are some examples of how the root, steeped in tradition, is being pushed in new and exciting directions…
Haute Cuisine
It's common knowledge that ginseng has been used in many dishes of Asian origin. You'd be remiss to step into a Chinese restaurant like Imperial Treasure at Marina Bay Sands, for example, and not find ginseng used in one form or another. But did you know that ginseng is a popular ingredient in dessert as well? Milk Cow at The Cathay has a soft-serve ice-cream with red ginseng and almond flakes!
Guzzle Up
To prove just how far ginseng has come in contemporary Singapore, check the ingredients label the next time you buy an energy drink and you'll likely find it near the top of the list. If smoothies are more your jam, Boost Juice offers an Energiser Booster featuring guarana, ginseng and vitamin E that you can add to your existing order.
Crafty Cocktails
Heading out with the girls tonight? Set aside those sugary shakers and try a herb-infused cocktail featuring a TCM twist. Tras Street's Jekyll & Hyde serves up a drinks menu that changes every two weeks featuring ingredients such as lemongrass, ginseng and shiso. While, The Spiffy Dapper at Amoy Street serves up a refeshing Ginseng Negroni that includes gin, sweet vermouth and Campari.
Candy Crush
Sharp, earthy and bitter. These are the words that immediately come to mind when anyone thinks of ginseng. However, modern ingenuity has made eating the herbal supplement much more palatable and ginseng candies have become a popular alternative.
THIRSTY? GET YOUR GINSENG FIX HERE
Harness all the medicinal properties of the ginseng root with this sexy, energising cocktail recipe, shared by Ethan Leong, Founding Director and Senior Master Mixologist, Maison Ikkoku Cocktail Bar, and Fort by Maison Ikkoku.
YUM SENG
Prep 5 mins Serves 1
EQUIPMENT
A shaker or stirring glass
A teaspoon
Strainer
Martini glass
INGREDIENTS
2 oz vodka 1 oz grapgefruit juice 1 oz manuka honey 1 oz ginseng essence
• Chill your cokctail glass with ice.
• Put plenty of ice and all the ingredients in a shaker or stirring glass. and stir or shake vigorously for 20 seconds.
• Empty cocktail glass of ice.
• Strain the mix into a cocktail glass.