Every year, mooncake flavours and designs get more spectacular – here are some of this year's best
Every year, mooncake flavours and designs get more spectacular – here are some of this year's best
FOR THE HEALTH-CONSCIOUS
Andaz Baked Mooncake Quartet Collection (at $73 for four pieces). Visit andazsingapore.com
The collection contains low sugar versions of your favourite traditional baked mooncakes.
FOR INSTAGRAM FOOD BLOGGERS
Blue Pea Flower with White Lotus Seed Paste and Melon Seeds (above, from $42 for two pieces) and Almond Beancurd with Longan from Goodwood Park Hotel (from $36 for two pieces). Visit festivepromotions.goodwoodparkhotel.com
Featuring exquisite flavours like Smoked Duck with Assorted Nuts and Lime and Osmanthus Oo Long Tea Paste.
FOR THE GOURMET
Four Seasons Hotel Singapore Baked Skin Collection (at $78 for four pieces). Visit fourseasons.com/singapore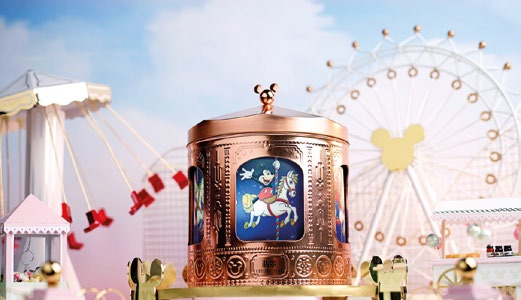 Comes in a limited edition musical carousel mooncake box that plays the "Mickey Mouse March"!
FOR DISNEY AND MICKEY MOUSE FANS
Mickey and Friends Musical Carousel Collection from Crystal Jade (at $88 for eight pieces). Visit crystaljade.com
FOR ICE-CREAM LOVERS
Swensen's Mid-Autumn Collection mooncakes (at $39.80 for four pieces). Visit swensens.com.sg
Limited to 1,000 boxes only!
FOR ADVENTUROUS FOODIES
Bakerzin Royal Collection (at $66 for four pieces). Visit bakerzin.com
FOR THE TEA CONNOISSEUR
TWG Tea White Sky Tea Mooncakes (from $60 for four pieces). Visit TWGTea.com
The Weekly's New Finds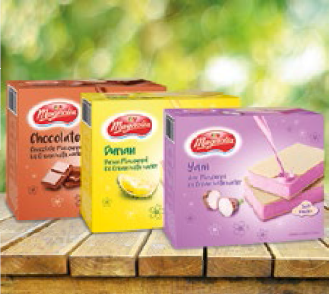 Old School Ice-Cream Fans of nostalgic local treats will love MAGNOLIA Wafers featuring three flavours: Chocolate, Durian and Yam, sandwiched between two soft wafers. At $1.10 each or $4.35 (multipack of four), from major supermarkets and convenience stores.
Chicken Rice Popcorn If you are bored of common gourmet popcorn flavours like cheese and chocolate, then the exciting flavours by Kettle Gourmet Popcorn like chicken rice and teh tarik will excite your taste buds. From $10, visit thekettlegourmet.com
Fizzy Fun Drinks Nothing refreshes the palate after heavy meals like a fizzy drink, and Yeo's new range of three "Fun" carbonated beverages has just the right amount of zest and pop. Bonus: The Lemon Lime Twist and Zesty Citrus come boosted with vitamin C. Available from major supermarkets, convenience stores and coffee shops.