LOUIS VUITTON.
LOUIS VUITTON.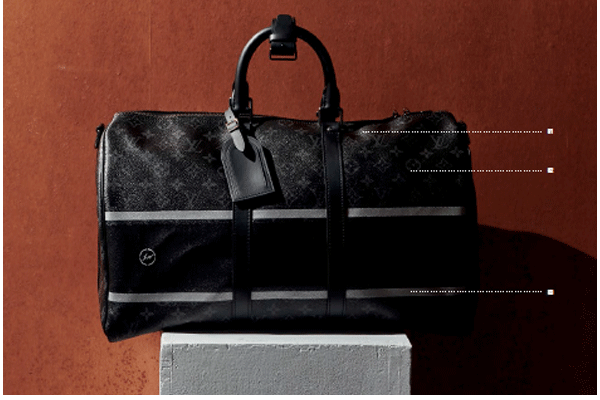 In the 1900s, a must-have luxury for some high-end train travellers was the Louis Vuitton steamer trunk, decked out in the familiar brown and gold monogram logo – a pattern of flowers and quatrefoils created by Louis Vuitton's son, Georges, in 1896.
With the advent of new modes of long-distance travel, the brand's Keepall bag emerged in 1930 to become the must-have for fashionable globetrotters everywhere.
Today, the French maison again refreshes its codes by pairing the versatile carrier with a cool, new version of its monogram.
Recently introduced in the Fall/ Winter 2016/17 men's collection, the Monogram Eclipse canvas bag features cool grey and black tones that make it a sleeker, fresher counterpart to the traditional Monogram in brown and gold. It is paired with hardware in shiny, dark-grey metal.
The Keepall was originally created as a supplementary bag, to be stashed at the bottom of your luggage and taken out when required. Today, the roomy and lightweight carrier, which comes in various sizes, can still be folded and tucked away when not in use, but is more likely to be used as a primary travel bag for convenience.
When heritage labels collaborate with edgy artists or brands, the former's most iconic products make the best canvas for experimentation, remaining recognisable despite new details. Here, Japanese streetwear label Fragment Design puts its own imprint on the Keepall with reflective silver stripes; its logo on a broad black stripe; and iridescent hardware.