Jemane Ing from Swift Heritage gives a rundown of bird's nest categories by colour and place of origin.
Jemane Ing from Swift Heritage gives a rundown of bird's nest categories by colour and place of origin.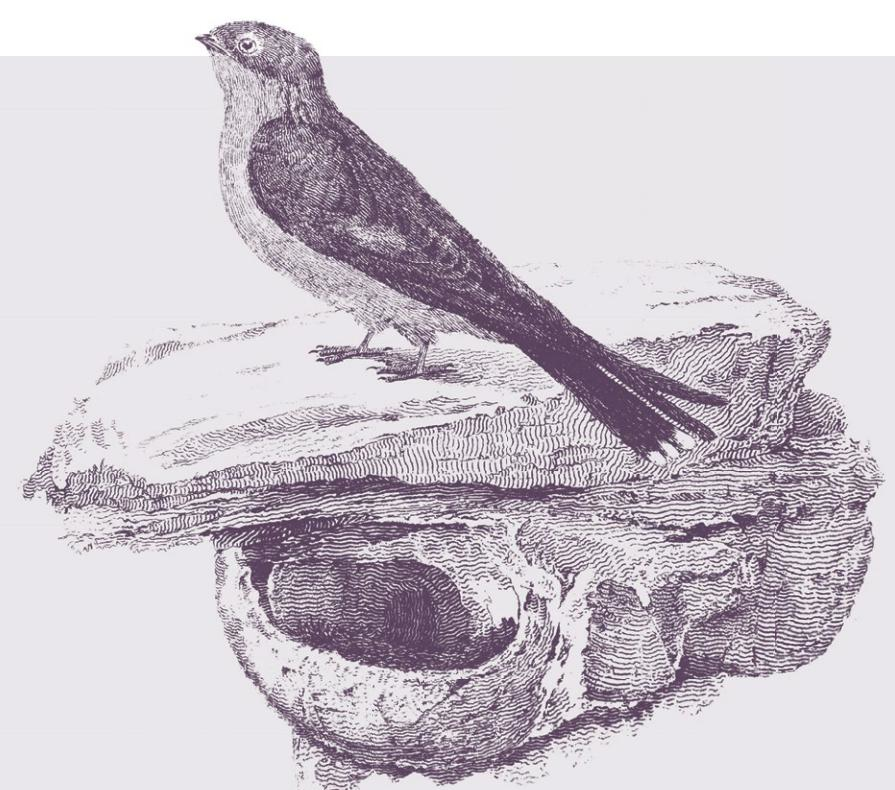 01. RED NESTS 
Probably the rarest of all nests. The colour is the result of the oxidisation of iron in the bird's saliva during extremely humid conditions. Many nests today are infused with hydrogen peroxide to achieve the colour. 
02. GOLD NESTS 
Dark yellow in colour (from minerals in the swiftlet's saliva) and second to red nests, in terms of scarcity. 
03. WHITE NESTS 
The most common. The purer the nest is (in terms of edible percentage), the tastier and more valuable it is. 
04. CAVE NESTS 
Formed in limestone caves, on cliff sides, and other rocky, cavernous areas. These generally have a higher concentration of impurities, but are highly pursued by birds' nest enthusiasts because they are harder to harvest. 
05. HOUSE NEST 
More commonly available yet still high in quality and smooth in texture.
NO COOKING REQUIRED
Innovative bird's nest products for the time-strapped.
FACIAL TREATMENT
Don't fancy eating bird's saliva? From Indonesian bird's nest farmer Pawan River comes a facial mask enriched with swiftlet nest strands and extracts, and a formulated ampoule containing Hydrolyzed Swiftlet Nest Extract.
INSTANT DESSERT 
From a Singaporean family in the bird's nest business comes Nestbloom. All-natural bird's nest desserts – in matcha almond cream, rose almond cream and original almond cream flavours – are freezedried into the form of flowers. Drop them into hot water and they dissolve into a nourishing treat in five minutes.
BIRD'S NEST CHOCOLATES 
Malaysian bird's nest farm Swiftlet Garden entices first-timers with chocolates containing bird's nest bits. Also on its range of products are cookies enriched with glycoproteins extracted from bird's nest.
http://www.worldofbirdnestmuseum.com  
Whether or not it is the magic health elixir has yet to be scientifically proven, but millions around the world swear by it, with celebrities such as Zhang Ziyi and Fan Bingbing revealing eating bird's nest as part of their beauty regimen. 
JAVA JIVE
While bird's nest is often associated with traditional Chinese medicine, some sources claim that a Central Java native was the first to try eating bird's nest – some 1,500 years ago.
RUNNING ON EMPTY
TCM practitioners believe that bird's nest is best consumed on an empty stomach to optimise absorption of nutrients.
A BLANK SLATE
Unlike caviar, truffle and other prized delicacies, bird's nest has practically no discernible flavour.
PHOTOS ALAMY, 123RF & TPG IMAGES