Make each Christmas gift count with useful presents from Brother
Make each Christmas gift count with useful presents from Brother
While it's always the thought that counts in the giving or receiving, it's even more exciting when you get a present that you can find plenty of use for in your life. So before you rush out to buy another slogan mug or flimsy photo frame, consider the superuseful line of homeware that Brother has to offer you. Given that each piece is designed with an approach that puts its user first, your loved ones will appreciate your gift for its durability, practicality and life-changing capabilities. We won't be surprised if you end up buying one more set to keep for yourself!
PERFECT YOUR PRINTS
Whether you're getting your documents ready for a big presentation or you just want a copy of your photos for the family photo album, the MFC-T910DW inkjet multi-function printer has you covered. Despite its compact size, it's equipped to the hilt with a range of heavy-duty features. Simply connect to your home Wi-Fi network, and you can choose from double-sided printing, scanning, faxing or copying functions. It promises to give you high resolution colours so your images come out looking vibrant and lifelike, and also accommodates direct photo printing from an external storage drive. Available at $480 (with GST).
A LABEL FOR EVERYTHING
Keep the chaos at bay with the help of the PT-P300BT labelling machine. Encased within its sleek, award-winning minimalist case, you'll find that it makes label-making as easy as opening an app and printing out label stickers to your heart's content. Use the Design&Print app to begin designing your labels, and watch as the fastest thermal label printer churns your stickers out in no time. Plus, its compact size allows it to fit seamlessly onto your shelf (or into your handbag, if you prefer). No more mix-ups ever again! Available at $138 (with GST).
SEWING MADE SMART
Sewing serves a different purpose for different people. For some, it's a way of relaxing and seeing their imagination come to life in the form of fashionable creations that they can proudly wear. For others, sewing serves a practical purpose to get clothing to fit better and look better without spending too much time or money at the tailors. So whatever your reason for sewing – or level of expertise for that matter – you'll enjoy Brother's new user-friendly range of sewing machines.
FOR ADVANCED SEWERS: THE A150
Ready to take the fashion world by storm with your couture designs? Then the A150 is for you. The powerful A150 comes with additional sewing stitches, which brings the total number up to a whopping 150 types of stitch patterns. Simply enter your desired stitch number using the key pad, and the machine will do the rest. It's also outfitted with userfriendly functions such as speed control, vertical pattern adjustment and four different built-in lettering styles. Then, once you're done joining up your seams, press the threadcutter button to snip your threads easily, and head out the door to show off your fashionable creations. Available at $698 (with GST).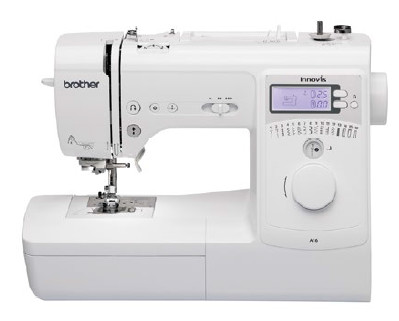 FOR BEGINNER SEWERS: THE A16
Those getting started in the art of sewing will appreciate that the A16 has several features to help you realise your craft goals. Pick from 16 in-built stitch styles and three different types of automatic button-hole patterns. You can also use the electronic sliding control to toggle how fast you want your machine to run. Best of all, it comes with extra-powerful needles, so you can take on thicker fabrics like denim without worrying about your needle breaking. Available at $498 (with GST).
FOR INTERMEDIATE SEWERS: THE A80
A step up from the A16, the A80 comes packed with even more features that will make sewing more convenient for busy mums on-the-go. Take your pick from 80 different sewing stitches by running through the choices using the electronic jog dial. Additionally, the A80 also gives you the option of using the twin needle mode. This function lets you sew two parallel lines without having to go over your seams again, and is perfect for hemming up pants or creating fancy details. Available at $598 (with GST).
For more details and stockists, visit brother.com.sg and facebook.com/Brothersg