SUBSCRIBE TO HOME & DECOR'S PRINT AND/OR DIGITAL EDITIONS, AND GET GIFTS* OF YOUR CHOICE.
*Choice of gifts dependent on subscription package and while stocks last. 
BEOPLAY P6 PREMIUM BLUETOOTH SPEAKER, WORTH $629
With rich, powerful sound and premium materials including pearl-blasted aluminium grilles and a leather strap, P6 offers full versatility. Splash- and dustresistant, it can be used in any room or easily picked up and taken outside. With a battery life of up to 16 hours, P6 can used outdoors for a long period of time, too.
NOVITA NP330 COUNTERTOP WATER PURIFIER, WORTH $699
This water purifier is the smart and savvy solution to get fresh drinking water. Its filter can be replaced effortlessly, and it has an elegant and slim design that will not dominate precious counter space in your kitchen.
VORNADO 723DC AIR CIRCULATOR, WORTH $599
Part of the Energy Saving air circulators, 723DC combines Vornado's classic style with more powerful airflow, moving air up to 100 feet. A return to variable speed puts users in precise control.
ELECTROLUX ULTRA FLEX BAGLESS VACUUM ZUF4306DEL, WORTH $639
Ultra Flex offers excellent performance with Turbo Cyclonic action that captures 99.99 per cent of dust allergens and harmful particles.
ELECTROLUX ZB3324BP 4-IN-1 CORDLESS HANDSTICK VACUUM CLEANER, WORTH $619
This cordless 4-in-1 cleaner for the entire house features Bed Pro Power Nozzle with UV light, and a motorised nozzle for the pickup of dust, mites, bacteria, allergens and pet hair.
ARISTON ANDRIS SLIM 30, WORTH $389
Water in this 30-litre water storage can be heated in 33 minutes. The SL30 consists of Ag+ silver ions that are said to have anti-bacterial properties, for a cleaner shower experience.
4-PIECE CORELLE PLATE SET, WORTH $40
Corelle is the ideal lightweight and durable dinnerware that resists chipping, breakage and stains from daily use.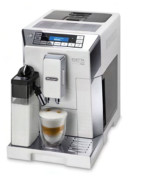 DELONGHI COFFEE MAKER ECAM45760W, WORTH $399
This coffee maker features Latte Crema Milk Technology for smooth milk froth, and a one-touch button for flat white, so you can prepare this coffee shop favourite any time you like.
ARISTON ANDRIS LUX 15, WORTH $359
The Andris Lux 15 shell technology is a perfect balance of geometry and assembly. This storage water heater has an intuitive design, and promises enduring performance, and strong resistance to pressure and corrosion.
WHIRLPOOL MAX385L MICROWAVE OVEN, WORTH $328
This compact microwave oven, with a flat glass door and an integrated handle, fits perfectly in a kitchen corner. The Jet Crisp function with 3-D distribution is perfect for making pizza, while the Jet Defrost feature enables it to defrost food seven times faster than regular ovens.
VORNADO 660W AIR CIRCULATOR, WORTH $399
Users of the Vornado 660W can effortlessly select among four speed settings, ranging from whisper-quiet to turbo.
ARISTON AURES ROUND LUXURY RT33, WORTH $359
The RT33 comes with features like an anti-scalding system. Its allure is in its elegant Italian design, complete with an ultra-modern and super-sleek round shape. It can memorise up to three shower profiles, replaying them for maximum shower pleasure.
IGLOOHOME SMART DEADBOLT 2S + INSTALLATION SERVICES, WORTH $500
Compact in size and price, the smart Deadbolt 2s comes with more than enough features to rival the big boys.
VORNADO 733B AIR CIRCULATOR, WORTH $499
The Vornado 733B circulates air from three different base positions and is the most powerful Vornado fan, built for use in large rooms.
ELECTROLUX ZUSG4061 ULTRA SILENCER GREEN VACUUM CLEANER, WORTH $479
Equipped with Silent Air Technology, it is the quietest vacuum cleaner by Electrolux. Ultra Silencer is an innovative vacuum cleaner that combines silence, clean exhaust air and suction performance in an ultra-compact design.
ELECTROLUX CORDLESS HANDHELD VACUUM CLEANER, WORTH $129 ELECTROLUX CORDLESS
The handheld vacuum that cleans every corner within your reach! Keep your home spick and span with this convenient piece of technology.
EUBIQ E-TRACK WITH 3 BS4 ADAPTORS, WORTH $128 PER SET
E-track is a plug & play desktop model that is based on Eubiq's award-winning GSS (Ground Sentry Spring) system. It can take up to six adaptors in the most compact form.
AMBIENT LOUNGE AVATAR LOUNGER IN BLUE JAZZ, WORTH $439
This full body home theatre lounger is a stylish accent for any modern interior. It is thickly quilted, with the unique Ambi-Spring internal elastic system for luxurious comfort (W65 X D130 X H80cm).
BEOPLAY M3 COMPACT SPEAKER, WOTH $449
M3 delivers a finely tuned audio experience, filling any small to medium room with rich and authentic Bang & Olufsen Signature Sound. Its connected audio capability allows music flow through every room, via Chromecast, Wi-Fi or Bluetooth, to other multiroomenabled speakers so users experience seamless sound.
SCENE SHANG DESKTOP DIFFUSER + ESSENTIAL OIL, WORTH $98
Use the Yun Desktop Diffuser with your favourite essential oils to create a particular home ambience. It comes in four colours: rose gold, space grey, silver and black. Each set is paired with the signature White Pagoda Essential Oil Blend.
*Gifts may vary and are available while stocks last*
EXHIBITORS' OFFERS
ENJOY THESE EXCLUSIVE OFFERS AND PROMOTIONS FROM OUR EXHIBITORS, AT THE HOME & DECOR FAIR.
EUBIQ
ENJOY over 20% off  its Tuscan-M with three adaptors, which is Eubiq's latest plug & play dual-sided power & cable management. Eubiq will also be showcasing its latest collection at the fair.
KAODIM
EXCLUSIVE! $10-$20 off on-site requests for service providers via event voucher – limited to one request per customer.
ETHEREALL
EXCLUSIVE! Bring along your floor plan for a free consultation session with the team of experienced designers. Stand a chance to win over $900 worth of carpentry and home furnishings. The first 50 who sign up for its services will also receive a free gift!
IGLOOHOME
ENJOY a 10% discount on award-winning smart digital locks that allow home owners to manage access remotely! Terms and conditions apply.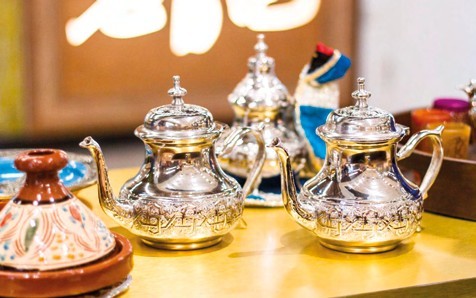 MAGHREBI
FREE Moroccan mint tea and spice tea tasting session at the booth. Maghrebi will also be showcasing its exclusive collections at the fair.
ERGOWORKS
ENJOY over 10% off selected ergonomic products as well as other special deals from Ergoworks, while stocks last.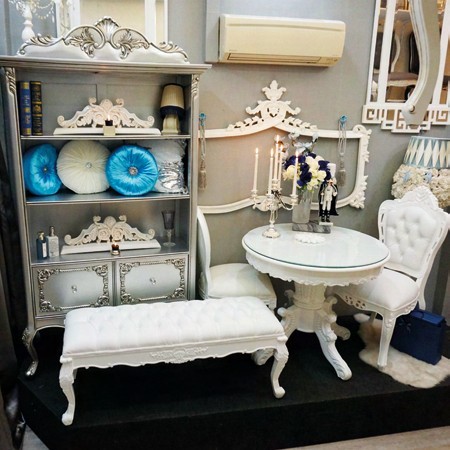 PARIS HOME 
ENJOY 30% off everything. Paris Home will be showcasing French Victorian and Baroque style furniture and accessories at the fair.
STARRY HOMESTEAD
DOOR gifts will be given out to the first 50 customers who bring along their floor plans to Starry Homestead's booth. What's more? Plan a hassle-free renovation journey with this leading interior design firm that has CasetrustRCMA accreditation and stand a chance to win a pair of Milan Flight ticket. Approach them at their booth to enjoy more promotions!
AGCDESIGN
ENJOY gifts worth up to $2,000 when you sign up for any package with Agcdesign. Those who sign up for the renovation package will receive a Dyson V8 Absolute Vacuum Cleaner during the 3 days Home & Decor fair. You can also opt for 0% interest-free renovation loan for up to $30,000 (24 months) at the fair.
ONNA
ENJOY 45% off all manual & motorised indoor and outdoor roller blinds and curtains at the fair. You'll also receive a free remote control (worth $150) when you sign up for a minimum of two units of motorised systems. Terms and conditions apply, while stocks last.
NOVITA
ENJOY up to 40% off  all products (fans, air purifiers, water dispensers and more) at the fair!