Sony CyberShot RX100 VI By Marcus Wong
Sony CyberShot RX100 VI By Marcus Wong
Sony's RX100 series has been about pairing a small body with a zoom lens with enough coverage to get all your everyday photography needs. The RX100 III gave the coverage of a 24-70mm lens (35mm equivalent), while the RX100 IV brought a stacked sensor for faster readout and processing. Meanwhile, the RX100 V brought phase detection AF and a high burst rate of 24fps.
The new RX100 VI brings a new lens with the equivalent range of 24-200mm (35mm equivalent). That comes with improved autofocus speeds and optical image stabilization (OIS). Sony says this provides the equivalent of raising your shutter speed 4.0 stops at the 200mm telephoto end.
In terms of autofocus, the RX100 VI again spreads 315 phase detection AF points across the image area, with 25 contrast detection points to match. Despite having the same number of focus points as the RX100 V, better processing means the camera gets focus in just 0.03s, impressive indeed.
 In terms of design, the RX100 VI hasn't changed much from the RX100 V, with just a slight gain in thickness (58.1 x 101.6 x 42.8 mm vs. 58.1 x 101.6 x 41.0 mm). The camera is also slightly heavier at 301g (including battery and card) compared to 299g from before. That's quite an engineering feat considering how much more reach the new lens provides you, and more importantly, keeping the camera small enough to be comfortably pocketable.
CONCLUSION
A great, but costly, pocket-sized camera that does it all.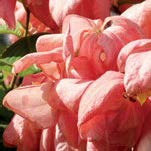 The RX100 VI is capable of capturing good detail.
The RX100 VI's rear TFT LCD is again a 3.0-inch type monitor, but this now has a slightly lower resolution of 921,600 dots compared to the 1,228,800 dots from before. In return, you get the ability to tilt up 180-degrees and down 90-degrees (compared to just down 45-degrees before) as well as partial touch capabilities. The new Touch Pad AF feature lets you set focus by dragging your finger across the rear LCD to set your AF point. This works even when you're using the viewfinder, and so is most handy when trying to adjust focus when the camera's near to your face.
This works well, but given the small size of the camera, we wish Sony had also enabled touch throughout the menu. It would have made navigating the menus a lot easier so that's definitely a lost opportunity to improve user-friendliness.
The RX100 VI captures images with good color accuracy, with nice contrast in the out-of-camera JPEGs, just as you would expect from a quality compact. The option of using touch to set your focus point really makes it easy to get focus as you'd want it. Being able to jump into the Fn menu and change the size of the focus point certainly helps too as there are three sizes the Flexible spot method can take.
Obviously, continuous autofocus isn't quite as accurate as with the incredible A9 or even the A7 III, but we did find the face tracking to be very good. The camera detected and held focus on our subject's face fairly quickly, so we didn't have to fuss with the AF-selector and could instead focus on capturing the right moment.
One thing that really impressed us with the RX100 VI was its burst capture capabilities. Shooting JPEGs at the maximum resolution of 20MP, the camera was able to fire off about 230 images at a rate of 24 frames per second before slowing down (with autofocus enabled); an impressive feat indeed.
In terms of high ISO performance, we're again pleasantly surprised to see the RX100 VI's ability to maintain a good amount of detail throughout its ISO range. However, that wide zoom range seems to have come at the cost of sharpness dropping off greatly as you move away from the center of the image.
If you can look beyond that slight softness, we'd say you can probably use ISO settings up to 12,800 with some sharpening and noise removal in post. That's definitely impressive for a camera this size, but also testament to the capabilities of Sony's 1-inch sensor and Bionz X image processing engine.
Only at higher ISO 12,800, would you notice greater loss of detail.
AT A GLANCE
SENSOR 1-inch Exmor RS CMOS with DRAM chip
MEGAPIXELS 20.1MP
LENS ZEISS Vario-Sonnar T* 24-200 mm2 F2.8-4.5 zoom lens
DIMENSIONS 101.6 x 58.1 x 42.8 mm
PRICE $1,649
PICTURES SONY