HWM Tech Awards winning brand and models for digital gadgets!
The results are in for the 9th annual HWM+HardwareZone.com Tech Awards. 120 products were put through their paces. Here are our winners.
EDITOR'S CHOICE
Text by Team HWM
Art Direction by Orland Punzalan
Best High-end Interchangeable Lens Camera
NOMINEES
Nikon D850 · Sony A7R III
AND THE WINNER IS...
SONY A7R III
The Sony A7R III stands out as being the more well-rounded camera. When taking photographs for portraiture, the vastly improved Eye-detect AF ensures that focus is spot on. Silent photography is also a given, and you can have the camera up to your eye for more stable shooting. In-body image stabilization also helps greatly for both stills and video, while the support for various log formats helps in post-production too. Finally, the improved battery means you don't need as many battery changes as before.
PICTURES LG, SONY
Best 4K TV
NOMINEES
LG Signature W7T · Panasonic EZ1000 · Samsung Q9F · Sony Bravia A1
AND THE WINNER IS...
LG SIGNATURE OLED W7T
Perfect black levels, accurate colors, wide viewing angles, great HDR support (including HDR10, Dolby Vision, HLG, and Advanced HDR by Technicolor), low input lag for gaming - these are the characteristics that define the LG Signature W7T OLED TV. It's also LG's first 4K OLED TV to feature a "wallpaper" design, so all the effort to mount the TV and hide the cable that connects the TV to the bundled Atmos soundbar would pay off handsomely at the end of the day.
Best Noise Canceling Headphones
NOMINEES
AKG 60NC Wireless · Bang & Olufsen BeoPlay H9 · Beats Studio 3 Wireless Bowers & Wilkins PX · Meters OV-1 · Sennheiser PXC480 · Sony WH-1000XM2
AND THE WINNER IS...
SONY WH-1000XM2
Sony keeps the title this year by building on the capabilities of last year's excellent MDR-1000X. You now get app support which gives improved control over your noise cancellation. The difference in noise canceling capabilities between this and the Bose QuietComfort 35 is slight, but it's definitely there. In terms of audio quality though, the WH-1000XM2 was only seriously challenged by the Bowers & Wilkins PX, which wasn't as strong on the noise-canceling front, so the Sony WH-1000XM2 is nudges forward as our winner.
Best Smartphone
NOMINEES
Apple iPhone X · Blackberry KeyOne Black Edition · Google Pixel 2 XL · HTC U11 · Huawei Mate 10 Pro · LG V30+ · OnePlus 5 · Oppo R11s Plus · Razer Phone · Samsung Galaxy Note8 · Sony Xperia XZ Premium · Xiaomi Mi MIX 2
AND THE WINNER IS...
SAMSUNG GALAXY NOTE8
The Samsung Galaxy Note8 wins best smartphone due to its comprehensive feature set, gorgeous display, great battery life and stunning design. The Note8's unique dual curved Infinity Display design lets Samsung pack an even bigger display into a smaller form factor and it also has the most complete feature set of any smartphone with an IP68 build, wireless fast charging, a dual rear camera setup with OIS on both lenses, always-on HDR display, headphone port, expandable storage, and of course, the Note8's signature S Pen stylus.
Best Smartphone Camera Winner
PICTURES SAMSUNG, APPLE, FOSSIL
Best Smartphone Camera
NOMINEES
Apple iPhone X · Google Pixel 2 XL · HTC U11 · Huawei Mate Pro 10 · LG V30+ · Samsung Galaxy Note8 · Sony Xperia XZ Premium
AND THE WINNERS ARE...
APPLE IPHONE X (right) & (left) SAMSUNG NOTE8
This year's smartphone cameras have gotten so good that we've done something for the first time in Tech Awards history: two winners in one category. That's because each of the two winners is better at one thing that the other isn't. The Samsung Note8's camera is excellent in most things. But the Note8's videos aren't as good as the Apple iPhone X. The iPhone X provides the most balanced performance with excellent videos and an intuitive interface. But its still photos aren't as detailed as the Note8's.
Innovation Award Winner
Best Hybrid Smartwatch
NOMINEES
Fossil Q Nate · Garmin Vivomove · Misfit Phase · Withings Steel HR
AND THE WINNER IS...
FOSSIL Q NATE
The Fossil Q Nate is a handsomely designed watch that also provides notifications very well. You can only get notifications from up to six apps, but the Fossil Q Nate supports the largest number of apps among our nominees. It's a basic activity tracker, and its large size may not be for everyone. But it'll make sure you won't miss a ping from your smartphone.
INNOVATION AWARD
APPLE IPHONE X
The iPhone X is the most distinct iPhone since, well, the iPhone. It's the first iPhone without the iconic Home button, as well as the first iPhone to ship with a (nearly) fullscreen OLED display. Say what you will about that notch, but the Face ID tech it houses is a marvel that just works. The iPhone's cameras are consistently good, and the X is one of our two winners this year in the best smartphone camera category too.
Best Game Console
NOMINEES
Microsoft Xbox One X · Nintendo Switch
AND THE WINNER IS...
MICROSOFT XBOX ONE X
The Xbox One X offers the best graphics currently available on a console. At $699, native 4K gaming is finally a reality for the common gamers without the need for expensive high-end PC gaming hardware. It also comfortably outperforms the Sony PS4 Pro. It's smaller, more powerful, and even includes a 4K Blu-ray player, which makes it the most well rounded home entertainment console you can have.
Best Business Projector
NOMINEES
Epson EB-U42 · NEC NP-ME331WG · Sony VPL-EW455
AND THE WINNER IS...
EPSON EB-U42
With up to 3,600 lumens, the Epson EB-U42 is a very bright projector well suited for larger board rooms and in situations when the presenter wants to keep the room lights on. This 3LCD-based projector supports automatic vertical keystone adjustment, mobile screen mirroring, and features a variety of connectivity options including Wi-Fi, Ethernet, HDMI, and VGA. Better yet, it offers a high native WUXGA (the rest offer only WXGA) at a reasonable price of $1,329.
PICTURES APPLE, MICROSOFT, EPSON
Best Smartwatch
NOMINEES
Apple Watch Series 3 · Fitbit Ionic · Garmin Vivoactive 3 · Samsung Gear Sport
AND THE WINNER IS...
APPLE WATCH SERIES 3
The Apple Watch Series 3 provides a winning combination of smarts and fitness tracking. Notifications are clear and easy to navigate. You can send canned replies to messages, and take a call from the Watch. The Activity rings are an intuitive way to measure and gamify everyday movement. Heart-rate tracking is accurate, and the Watch will warn you if it detects abnormal heart rates. The Watch is well-made, and there is a wide selection of bands to adapt its looks.
Game of the Year
NOMINEES
Assassin's Creed Origins · Horizon Zero Dawn · Persona 5 · Resident Evil 7 Biohazard · Total War: Warhammer II
AND THE WINNER IS...
HORIZON ZERO DAWN
This game exhibits stellar production values, from the technical to the artistic, possibly driving people to upgrade. It is an original single-player IP, something of a modern marvel given the AAA industry's inclination towards sequels and live services. More importantly, playing it has been nothing but fun, be it chasing after campaign objectives or messing around with the systems on offer. Other games may (and do) surpass it in certain ways, but this is the whole package.
INNOVATION AWARD
SONY A9
Sure, some people might discount the improved shooting rate to mere maturation of technology. But the fact of the matter is that Sony has absolutely made the right choices with everything else here. There's an advanced autofocus system, improved handling, and a buffer large enough to let you keep firing away until you get the shot. For once, you literally have a camera that makes it easier for you to get the shot, and that's innovation.
PICTURES GUERILLA GAMES, SONY, NINTENDO, BANG & OLUFSEN
INNOVATION AWARD
NINTENDO SWITCH
The Nintendo Switch is the first gaming console to truly bridge the gap between home and on-the-go gaming thanks to its unique form factor, consisting of a 6.2-inch, capacitive HD touchscreen display sandwiched between a pair of removable controllers, which makes it not much bigger than the average phablet. Most importantly, the Switch's custom NVIDIA Tegra processor is powerful enough to play triple AAA titles, so unlike past Nintendo consoles, you're not sacrificing gaming power for innovative design.
Best Micro Speaker
NOMINEES
AKG 60NC Wireless · Bang & Olufsen BeoPlay P2 · Creative Muvo 2C · JBL Clip 2 · Sony SRS-XB10 · X-mini Kai X2
AND THE WINNER IS...
BANG & OLUFSEN BEOPLAY P2
While being the most expensive, the Bang & Olufsen BeoPlay P2 is also easily the most musical speaker of the bunch and the best performer overall. It brings good imaging and clarity, and excels in most genres of music. The tap and shake control options offered are also well thought out so you don't find yourself struggling with tiny buttons that are too small to accurately touch. This is one time when performance actually lives up to the higher price tag associated.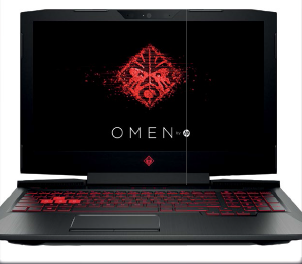 Best Value Gaming Notebook
NOMINEES
Acer Aspire VX 15 · Aftershock MX-15 Elite · Gigabyte Sabre 15 · HP Omen 15 · Lenovo Legion Y520 · MSI GP62 7REX Leopard Pro
AND THE WINNER IS...
HP OMEN 15
HP's Omen 15 is a solid and well-rounded laptop that makes up for its $1,999 asking price with an attractive design and thoughtful features. The Omen 15 stands out because of its long battery life and good audio quality and display. It also comes with a 2x2 Wi-Fi module and PCIe NVMe SSD, which stacks up well against the 1x1 module and SATA drives found on some of the other laptops. Finally, it ditches slower USB 2.0 connectors in favor of USB 3.0 across the board.
PICTURES HP, NVIDIA, AFTERSHOCK, EPSON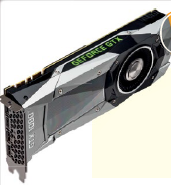 Best Graphic Chips
NOMINEES
AMD Radeon RX Vega 64 · NVIDIA GeForce GTX 1080 Ti
AND THE WINNER IS...
NVIDIA GEFORCE GTX 1080 TI
The NVIDIA GeForce GTX 1080 Ti is without a doubt the faster card by a significant margin. AMD's card is no slouch, but if you're gunning for the best possible performance, there's no unseating the GeForce GTX 1080 Ti. The Radeon RX Vega 64 may be cheaper, but it actually performs closer to the GeForce GTX 1080, NVIDIA's 2016 flagship, despite sitting at the top of AMD's line-up. If you wanted to go all out and game at 4K, there's no replacing NVIDIA's Pascal flagship yet.
Best SFF Gaming Desktop
NOMINEES
Aftershock Impulse V2 · ASUS ROG GR8 II · Dreamcore One · Zotac Magnus EN1070K
AND THE WINNER IS...
AFTERSHOCK IMPULSE V2
The Aftershock Impulse V2 is a smartly designed mini-ITX PC with the power of a full-fledged gaming tower. It makes few compromises in terms of specifications and performance, and manages to maintain full upgradeability, with the freedom to swap out things like the GPU, memory, and storage drives. It even avoids one of the pitfalls of systems in this category by fitting the power supply unit in the chassis itself, so there's no need to contend with a clunky power brick. Better still, it's also supremely affordable compared to most of the competition.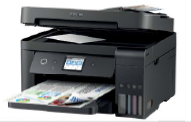 Best AIO Color Inkjet Printer
NOMINEES
Canon Pixma TR8570 · Epson L6190 · HP Envy Photo 7820
AND THE WINNER IS...
EPSON L6190
An ink tank printer, the Epson's L6190 prints up to 7,500 pages in mono and 6,000 pages in color with just a single set of ink bottles. It has a 30-page ADF and supports auto duplex printing. In addition to vivid and sharp printouts, the L6190 also prints fast, recording 14.3ppm for mono and 8.3ppm for color on average in our tests. At $539, this isn't a cheap printer, but if you print a lot, you will save in the long run.
Best Performance Gaming Notebook
NOMINEES
Acer Predator Triton 700 · Aftershock PRIME-15 · Alienware 15 · ASUS ROG Zephyrus GX501 · Gigabyte Aero 15X · MSI GS63VR Stealth Pro
AND THE WINNER IS...
ASUS ROG ZEPHYRUS GX501
The ASUS ROG Zephyrus GX501 trumps the competition with its combination of strong performance and an attractive, lightweight chassis. It is equipped with class-leading hardware, including an NVIDIA GeForce GTX 1080 Max-Q, 120Hz G-Sync display, 24GB of RAM, and a 512GB PCIe SSD. At just under 18mm thick, it's also thinner than most of the tested notebooks. Furthermore, it employs a novel and effective cooling solution, with a bottom panel that opens like a trapdoor when the lid is raised.
Best Desktop CPU
NOMINEES
AMD Ryzen 7 1800X · Intel Core i7-8700K
AND THE WINNER IS...
INTEL CORE I7-8700K
The Intel Core i7-8700K is an admirable riposte to the key advantages of Ryzen. It boasts a 6-core/12-thread con"± guration that signi"± cantly closes the gap with the Ryzen 7 1800X. The Core i7-8700K proves to be a beast in games as well, and it effectively succeeds the Core i7-7700K as the best gaming CPU you can buy. What's more, it's by far the more capable overclocker, so it is the chip to get if you want to push your CPU further.
PICTURES ASUS, INTEL, APPLE
Best Motherboard
NOMINEES
ASRock Z370 Taichi · ASUS ROG Maximus X Hero · Gigabyte Z370 Aorus Gaming 7 · MSI Z370 Gaming Pro Carbon AC
AND THE WINNER IS...
ASUS ROG MAXIMUS X HERO
The ASUS ROG Maximus X Hero sits in something of a sweet spot between the mainstream and enthusiast market. It features dedicated hardware controls for overclockers and LN2 cooling, in addition to headers for both AIO and custom pumps. All this is underpinned by solid overclocking performance and one of the most intuitive BIOS interfaces around. Furthermore, there are small quality-oflife features such as large-sized buttons for clearing CMOS and updating the BIOS on the rear I/O panel and an integrated I/O shield.
Best Mobile Chip
NOMINEES
Apple A11 Bionic (Apple iPhone X) · Huawei Hi-Silicon Kirin 970 (Huawei Mate 10 Pro) · Qualcomm Snapdragon 835 · Samsung Exynos Octa 8895 (Samsung Galaxy Note8)
AND THE WINNER IS...
APPLE A11 BIONIC
The hexa-core A11 chip inside the iPhone 8, 8 Plus and X was easily the most powerful processor of the year, and it also showed great power efficiency thanks to its four low-power, high-efficiency cores. The A11 is also the first Apple chip to include a dedicated "Neural Engine", which is what enables FaceID and Animoji features on the iPhone X. According to Apple, this neural network hardware is capable of performing up to 600 billion operations per second.
INNOVATION AWARD
ASUS ROG GX501
The ASUS ROG Zephyrus deserves to be recognized for its creative and novel cooling solution, which enables it to cram an NVIDIA GeForce GTX 1080 Max-Q into a chassis that measures just under 18mm thick. The bottom panel opens like a trapdoor when the lid is raised, while the keyboard has been shifted downward to accommodate additional mesh intakes. It's slim, light, and powerful, and redefines traditional notions of the trade-off s made to get this level of performance on a notebook.
Best Portable External Drive
NOMINEES
ADATA SE730H · Samsung Portable SSD T5 · WD My Passport SSD
AND THE WINNER IS...
SAMSUNG PORTABLE SSD T5
The Samsung Portable SSD T5 is our pick because of its compact stylish design and outstanding performance. In our benchmarking tests, we found that it was easily the quickest drive by a fair margin. It also comes with two cables (USB and USB-C) so it works with just about any device. The icing on the cake is that it also features an easy to use app that secures your drive against unauthorized access.
PICTURES ASUS, SAMSUNG, NETGEAR, ALIENWARE
Best Mesh Networking System
NOMINEE
Google Wi · Linksys Velop · Netgear Orbi · Samsung Home Connect Pro · TP-Link Deco M5
AND THE WINNER IS...
NETGEAR ORBI
The Orbi stood out amongst the competition with its amazing mesh performance, with very little degradation even when connected to its secondary nodes. Additionally, it is the only mesh networking system to have four Ethernet ports and a single USB port. This makes it easy to connect the Orbi to peripherals that may need an Internet connection such as your desktop, gaming console, or printer. The Orbi may not be perfect, but we found that it was the best system, overall.
Best Gaming Monitor
NOMINEE
ASUS ROG Swift PG258Q · BenQ Zowie XL2540 · ViewSonic XG2530 · Alienware AW2518H · Acer Predator XB252Q
AND THE WINNER IS...
ALIENWARE AW2518H
The Alienware AW2518H has great design, with beautifully thin black bezels, sturdy tripod base, and even short LED strips that you can customize with different colors or turn off entirely. Performance is smooth thanks to the monitor's 240Hz refresh rate, 1ms response time, and support for NVIDIA's G-Sync. While it uses a TN panel instead of IPS, colors are vivid and blacks look deep.
Best Sound Bar System
NOMINEES
Klipsch RSB-14 · LG SJ9 · Onkyo LS7200 · Philips Fidelio SkyQuake Samsung HW-K950 · Sonos Playbase
AND THE WINNER IS...
SAMSUNG HW-K950
With sound bars, the ability to perform well with movies and audio is a definite must, and the HW-K950 delivered on both fronts, producing good details in the highs and just enough weight in the lower ranges to add excitement to videos. While you can try to use clever positioning of drivers and bouncing of sound to get good surround, but the fact remains that there is no replacement for a physical source, so the Samsung HW-K950's two rear wireless speakers put it ahead here.
Best Ultraportable Notebook
NOMINEES
Acer Switch 5 · ASUS ZenBook Flip S · Dell XPS 13 · HP Spectre · Lenovo Yoga 920 · LG gram 14 · Microsoft Surface Pro · Razer Stealth Blade
AND THE WINNER IS...
LG GRAM 14
It was a closely fought contest, but in the end, we felt that the LG gram 14 was the best ultraportable notebook in the past year. While performance isn't its strongest suit, it was more than snappy enough when running everyday applications like web browsing, emails, and the occasional photo and video editing. More importantly, however, the gram 14 is unmatched in terms of portability. Not only is it easily the lightest notebook here, it also has the best battery life by some margin. It lasted over 9.5 hours, which is incredible especially when you consider that the second-placed notebook doesn't even last half as long.
Best Gaming Graphics Card
NOMINEES
ASUS ROG Strix GeForce GTX 1080 Ti OC · GALAX GeForce GTX 1080 Ti HOF · Gigabyte Aorus GeForce GTX 1080 Ti Xtreme Edition 11G · MSI GeForce GTX 1080 Ti Gaming X · Palit GeForce GTX 1080 Ti GameRock Premium Edition · Zotac GeForce GTX 1080 Ti AMP Extreme
AND THE WINNER IS...
GIGABYTE AORUS GEFORCE GTX 1080 TI XTREME EDITION 11G
The Aorus clinched first place because of the balance it strikes between design, performance and price. It boasts some of the most aggressive factory overclocks, but it also evinces a thoughtful design with three overlapping 100mm fans to reduce the length of the card. It also features heatsinks for the memory modules and VRM as well, and not just the GPU. Another nice touch is the front HDMI port (in addition to two more HDMI ports at the rear), which allows for more convenient pairing with a VR headset and an HDMI monitor.
PICTURES LG, AORUS