Sideliner brands like Peugeot and Geely may upset the leading incumbents one day.
Sideliner brands like Peugeot and Geely may upset the leading incumbents one day.
WHENEVER people ask me which car brand is the best, I would answer the question with a question. That is, best in what? To which, the person with the question will mutter something like "everything – reliability, value for money, good resale, fuel economy, high equipment level".
Surprisingly, only a minority will include factors like "fun to drive" or "performance". Which says two things: one, Singaporeans are a pragmatic lot; and two, car reviewers have got it all wrong (people don't really care how a car drives).
In response, I will almost always recommend Toyota. 
After all, I drive one. The brand encompasses most of the values people profess they look for in a car. I say "profess" because they invariably do not follow your recommendation. They will pick something else, often something with a lower selling price. All the time spent on explaining to them how one should assess a car with a life cycle approach goes out the window.
 Why do I recommend Toyota? Well, it's a no-brainer. The brand has proven itself over the years to be thoroughly reliable, to offer high value, efficiency, and for those reasons, has a better resale value than its competitors.
Taxi companies and car rental companies will attest to this. Back in the day when Toyota had a suitable taxi model, its cabs were known to be virtually indestructible. And car rental executives will tell you how Toyotas will just run and run and run with barely any problem.
But is Toyota the only brand worth looking at? Of course not.
Toyota cars are becoming increasingly boring. They lack excitement and imagination, and do not rank very high in fun quotient. Akio Toyoda, president of the group, is trying to change things, but it takes time. The world is waiting eagerly for the revival of the Supra, but until the actual car is out, we cannot gauge how good it is (although all signs point to a promising debut).
While Toyota fights to maintain its pole position, there are a few car brands which have quietly emerged from the shadows in recent years. And they look very interesting indeed.
Peugeot is one of them. The French company's 3008 is a delectable number, offering a level of driveability, comfort, refinement, style and fun which would make the folks at Munich or Ingolstadt green with envy.
The 5008 which follows is another winner, imbued with all the positive qualities seen in the 3008. It proves that the 3008 was not a flash in the pan.
It is probably too early to say how the French cars would fare in the long run, but with Japan's Aisin supplying the gearbox (a component which used to be troublesome in Peugeots past), I would wager that the modern Pugs are more dependable than their predecessors.
Ford is another fringe brand worth a second look. Its build quality, equipment level and price-performance ratio are pretty high. And going by its 1-litre Fiesta, it knows a thing or two about making cars which are enjoyable at the wheel but which do not cost the earth. The new Mustang is proof that it has not lost its old-school mojo, either.
Geely of China is probably a name to keep in mind. Not because it has cars which have blown our minds, but because the company and its leader have made important strides in establishing themselves as serious players on the world automotive stage. 
Under Geely ownership, Swedish marque Volvo has flourished. Geely's Lynk & Co is an intriguing premium brand, even if we have not driven any of its cars. The company has also acquired Malaysia's Proton, and by virtue of that, Lotus.
And head of Geely, Li Shufu, has garnered 10% of Daimler, making him the single largest independent shareholder of the German group. For sure, Geely is going places.
Geely's Volvo is clearly on a roll, too. It has been having a string of winners, such as the S90, V90, XC90, XC60 and the newly launched XC40, which a Lynk crossover will be based on. All these Volvos sport eye-popping design, immaculate fit and finish, and fantastic performance. They also possess a certain refreshing cleverness which escapes their rivals. 
"TOYOTA ENCOMPASSES MOST OF THE VALUES PEOPLE PROFESS THEY LOOK FOR IN A CAR."
Chinese automotive tycoon Li Shufu has Volvo (above), Lynk & Co (right), Proton, Lotus and 10% of Daimler under his Geely belt.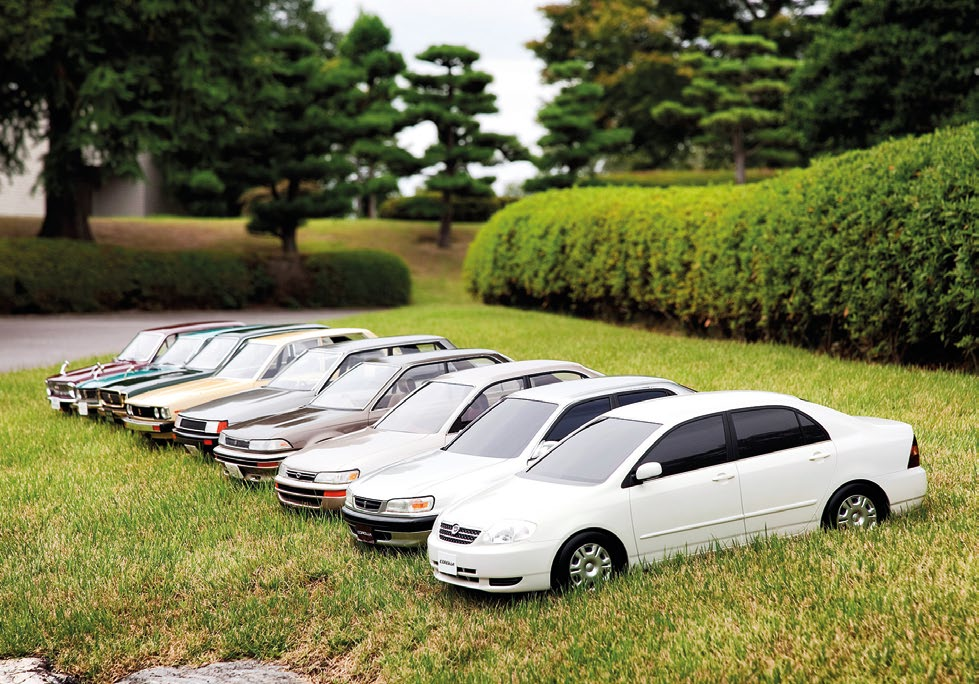 Subaru has always had a cult (polite term for "tiny") following, but the new Impreza impresses with an amazing chassis. It responds to aggressive inputs with grace and calmness, and will definitely be suitable for a more powerful range of engines (and better transmissions). Now that Toyota has increased its stake and involvement in the company, Subaru's future looks even brighter.
Suzuki has had hits and misses in recent decades, but the new Swift looks more than promising. And the Swift Sport could be the next hot hatch for those who want fun, performance, dependability and value for money. Suzuki also has a knack for making interiors which are roomy, minimalistic and youthful. A lot more zany and interesting than interiors of its Japanese compatriots, for sure.
Kia and Hyundai remain brands which punch above their weight, and Renault continues to wow with its value proposition and high useability. The Renault Zoe Long Range electric hatch and Hyundai Ioniq Electric are set to drive electrification here.
What about the Mercedes- Benz, BMW, Audi and Lexus of the world? Well, like Toyota, they are leaders in their own fields, and are likely to continue doing more of the same. Which means there are not going to be any big surprises from them, either.
They will continue to have their own following amongst premium car buyers, and will go on enlarging their respective pools of massmarket models, too.
There are, however, a few upcoming cars in the luxury segment which are intriguing.
Porsche's electric Mission E, Jaguar's battery-powered I-Pace, Lamborghini's extreme Urus SUV and Rolls- Royce's outrageous Cullinan crossover all fire up the imagination, although not for the exact same reasons.
Thanks to their latest products, Subaru and Suzuki have the potential to steer out of the shadows like Peugeot and Ford did in recent years.
GOT A COMMENT? SEND IT TO CHRISTAN@SPH.COM.SG