Not ready for a redesign? You'll be surprised at how these small changes around your kitchen can make a big difference.
Handle With Care
Change up your cabinet and drawer handles to create a kitchen look that is modern and sleek or chic with character, be spoilt for choice with the variety of options:
D-pulls: A great fit for modern, flat-front cabinets – you can buy this streamlined, pared-back style in just about any metal tone and finish. The main styles are curved tubes and rectangular bars.
Drop handles: This traditional, decorative style of hardware is the perfect match for timber joinery with profiled doors and ornate mouldings.
Cup handles: Best for pull-out drawers, the soft half dome shape suits both countrystyle and modern kitchens, depending on whether you opt for an omate shell design or slim curved disc.
Knobs: There's something to suit every aesthetic, from matte shapes and metal rings to porcelain and timber designs. Colourful, oversized round knobs are on trend and will make a statement
Loop pulls: Looped straps add warm minimalism and personality to plain cupboards. Many come with metal rivets and in endless colour combos.
TYPES OF FINISHING
Stainless steel and chrome silver-toned metals: A very popular choice that will complement cool palettes. Stainless steel can be more expensive but is versatile.
Chrome-plated handles: These have a lustrous finish that adds drama. But do remember that polished metals are prone to showing fingerprints!
Brass and gold: These will elevate both contemporary and classic kitchens. The patina of untreated and antique metals works with rustic and warm schemes, while polished and brushed finishes look modern with marble and concrete.
Matte black: Want something more graphic? Try this finish, which is often a powder-coated metal. On black cupboards the result is understated and sleek, while on white it can feel dramatic.
BORGHAMN black handle, 170 mm $16.90/2 pieces
BAGGANÄS stainless steel handles $6.90/2 pieces
Counter Offers
Kitchen countertops can set the tone of the kitchen easily at a glance. A simple way to change up your kitchen style is to pick a different material for it.  From luxurious natural stones to priceconscious laminate, read on to find out more:
Marble: An elegant and luxurious material with unique veining that helps add real estate value of a home, it could be well worth the investment. As it is porous, oils and stains may seep through so use a acid-resistant sealer. Marble is also good for home bakers as it absorbs heat well so chocolate and pastry will be cooled quicker.
Granite: Extremely heat resistant, it is very strong, durable and scratch-resistant especially to knives. However it can crack if stressed or improperly installed. At $75 per foot run on average.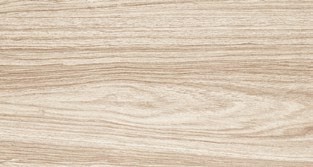 Synthetic surfaces: Laminates have a clean and smooth surface and are made of plastic-coated synthetics, they can have prints that look like natural textures and are stain-resistant due to its nonporous nature. If you're on a tight budget, pick an industrial-strength self-adhesive vinyl in a marble design for a more affordable alternative!
TEXT: BAUERSYNDICATION.COM.AU / ADDITIONAL REPORTING: SEAH PEI JUN / PHOTOS: BAUERSYNDICATION.COM.AU/ THE SCIENTIST/ LEMONFRIDGE STUDIO/ MEURAL / UNSPLASH / 123RF.COM