In honour of Earth Day on April 22, we look to the stars using their influence for good by doing their part to help save Mother Nature.
In honour of Earth Day on April 22, we look to the stars using their influence for good by doing their part to help save Mother Nature.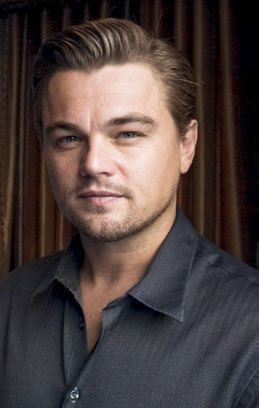 LEONARDO DICAPRIO
MESSENGER OF PEACE, UNITED NATIONS
Famous for championing the environment, Leo is the poster boy for saving the earth. He's made two documentaries on climate change, The 11th Hour and Before The Flood, and established the Leonardo DiCaprio Foundation in 1998 to protect the Earth's wildlife. Leo is on the board of the World Wildlife Fund, The Natural Resources Defense Council and Global Green USA, and he's been vocal about urging US President Donald Trump to acknowledge the dangers of climate change. Leo says, "Climate change is real, it is happening right now, it is the most urgent threat facing our entire species, and we need to work collectively together and stop procrastinating." Last year, the Oscar winner pledged $26 m (US$20 m) towards battling climate change.
JESSICA ALBA
CO-FOUNDER, THE HONEST COMPANY
After struggling to find sustainable, non-toxic products for her children, actress Jessica decided to make her own. She said, "I did research when I was pregnant with my first daughter and was horrified by the chemicals in products, even those meant for babies." That led her to set up The Honest Company. Today, it focuses on making socially responsible baby care and beauty products, to help consumers lead a greener lifestyle. In 2015, she lobbied for stronger chemical protections in consumer products. The star is passionate about helping others, especially mothers, understand why they need to reduce their use of toxic chemicals, packaging waste and materials, by speaking about them in layman terms. "This is a lifestyle – you need to make it digestible," she says.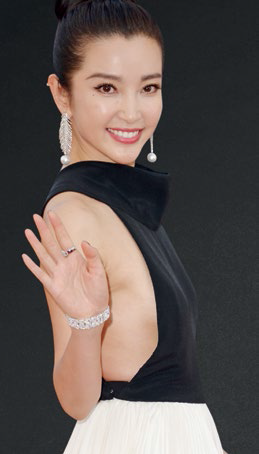 LI BINGBING
GOODWILL AMBASSADOR, UNITED NATIONS ENVIRONMENT PROGRAMME (UNEP)
The Chinese actress has been passionate about helping the environment since she was a child. "I would feel guilty to waste anything; it's just a habit which has helped form my awareness for environmental protection," shares Bingbing. "I have been lucky enough to have gained a lot of attention, support and appreciation from fans, but I started to feel that it was time I needed to do something in return for their support." Bingbing has promoted a low-carbon lifestyle through the L.O.V.E Green campaign in China, and went on a UNEP mission to Kenya in 2013 to help raise awareness of the dangers of wildlife poaching and trafficking. She has starred in five "Say No To Ivory" campaigns, to save elephants and rhinos from illegal poaching.
MERYL STREEP
FOUNDER, MOTHERS & OTHERS
Meryl was first moved to do her part for the environment in 1988. She was filming A Cry in the Dark in Australia where the ozone hole was discovered. She began being involved in raising awareness for environmental issues, and later created Mothers & Others, a campaign to fight for tougher pesticide standards in produce and sustainable production practices in the childcare industry, after concerns about the health of her own three kids. "Before you take your food home, you need to consider where it comes from. It's about being a careful consumer, with thoughtfulness applied to every decision," says Meryl. She is also a supporter of Healthy Child Healthy World, which is dedicated to helping parents create a cleaner, greener and safer home.
TEXT: LISA TWANG / ADDITIONAL REPORTING: TAN GIN YEE/ PHOTOS: TPG NEWS 
CATE BLANCHETT
AMBASSADOR, THE AUSTRALIAN CONSERVATION FOUNDATION
Cate may have played the villainess Hela in Thor: Ragnarok, but in real life, she is truly trying to save the world. With The Australian Conservation Foundation, the actress aims to inspire people to achieve a healthy environment for themselves and future generations. She says, "I care about climate change because of our children. I want to safeguard their future." The actress was appointed a Companion of the Order of Australia in the Queen's Birthday Honours List in 2017 for her contributions to the arts and her support of humanitarian and environmental causes. She supports SolarAid, which aims to relieve poverty by helping to provide solar energy to those in need; and is known for wearing red carpet looks made from environmentally sustainable materials, such as her gown for the 71st Golden Globe Awards.
GISELE BÜNDCHEN
GOODWILL AMBASSADOR, THE UNITED NATIONS ENVIRONMENT PROGRAMME
Brazilian supermodel Gisele is famed for her stunning beauty, but she is also a vocal supporter of saving the Earth. "The environment has always been my passion. Mother Earth is our fundamental life-support system, and by becoming aware and responsible now, we can assist in preserving the planet," she says. As a Goodwill Ambassador for the United Nations Environment Programme, she has fronted UN campaigns, and undertaken field missions in Brazil and Kenya, and has even won a Global Environmental Citizen Award from Harvard Medical School. She initiated the Clean Water Project to help micro basins in her native Brazil, and, last year, was active in helping environmentalist Paul Hawken promote his book, Drawdown, which is about methods to reverse global warming.
NATALIE PORTMAN
SUPPORTER, GLOBAL GREEN USA
Natalie has a big heart for the environment, and is an active supporter of Global Green USA, an organisation fighting global climate change through green, affordable housing initiatives. As a child, she was a member of the environmental pop group World Patrol Kids – and decided to go vegan after reading Jonathan Safran Foer's Eating Animals. She later helped produce and narrate a documentary based on the book, explaining how sustainable eating practices can help the environment. Natalie says, "Factory farming is responsible for most of the air, water, and land pollution – that disproportionately affects our poor communities as well… you can make a difference by even once a day or once a week choosing not to eat animals or animal products." Last year, she accepted the Ongoing Commitment Award for her work in environmentalism at the Environmental Media Association (EMA) awards.
BRAD PITT
FOUNDER, MAKE IT RIGHT FOUNDATION
The Hollywood superstar isn't afraid to speak out about environmental causes – most recently, he criticised Donald Trump's announcement that the US would withdraw from the 2015 Paris Agreement on climate change mitigation. Appearing on Comedy Central, Brad played a weatherman who predicted that there was "no future" after President Trump's move. Brad set up the Make It Right Foundation to help build environmentally friendly residences in New Orleans for people affected by Hurricane Katrina in 2007. The US Green Building Council has named the 150 community homes the largest, greenest neighbourhood of single-family homes in the US. Brad's also a supporter of Prop 87, which aims to tax oil production to raise money for more energy-efficient cars and alternative fuels.