Our senior writer is unhappy that undulating road surfaces seem to have become the norm in Singapore.
Our senior writer is unhappy that undulating road surfaces seem to have become the norm in Singapore.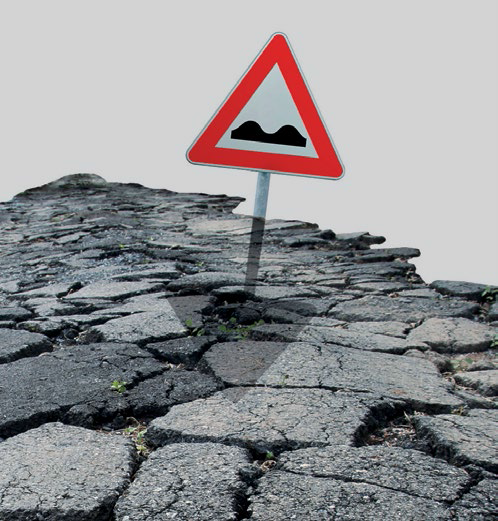 PRIOR to my holiday in Los Angeles a few months ago, all I could think about were the wide roads and six- to eight-lane freeways that the American city is known for.
I was feeling hemmed-in and growing tired of encountering Singapore's bumpy roads, which seem to be growing in number.
Every time part of a road is dug up, the paved-over stretch ends up woollier than it was to begin with.
The left lane of Tanjong Rhu Road towards Rhu Cross, and the Pasir Ris Drive 12 exit from Tampines Expressway towards PIE are just two examples of this.
But there are also roads that are undulating despite not having been dug up. The Kallang-Paya Lebar Expressway (KPE) is a prime example of this.
Our smoothest stretch of tarmac is the Marina Coastal Expressway (MCE). And it should be, too, since it is Singapore's shortest and most expensive expressway to date.
During my 17-hour flight to LA, all I could dream about were the promise of broad expanses and a respite from lumpy surfaces.
But only half my California dream came true. I loved the six-lane freeways and enjoyed the huge carpark spaces that made parking a breeze. The winding roads of Mulholland Drive leading to the Pacific Coast Highway were quite fun, too.
But alas, most of their road surfaces were the opposite of what I expected.
Indeed, all the freeways I drove on felt like they were paved to varying standards of roughness.
Surface streets weren't much better. Journeys were jarring and the constant road noise made conversations difficult.
So after spending three weeks and having driven nearly 1600km in California, I was relieved to be home. Local roads may not be perfect, but really, they're billiard-table smooth compared to what I experienced abroad.
Jeremy wants every road in singapore to be as silky as the mce. But he's afraid that would entail speed limits being capped at 80km/h and laser speed cameras guarding every kilometre.